It might have been known to others but Arvixe is a well-known web hosting provider based in San Luis Obispo California. It has been running since 2003 and has since been providing excellent service to their customers. This particular web host provider offers a variety of internet setups, especially blog hosting services. The good thing about Arvixe is how wide the services that they can offer. In this certain article, we will introduce 10 facts you might not know about Arvixe blog hosting.
Unlike other web hosting providers, Arvixe offers almost all your web hosting related needs, especially when it comes to blog hosting. As mentioned, the Arvixe offers a vast range of hosting options for those web individual enthusiasts or even business to grow and scale. That is the obvious thing that one could take notice about Arvixe. But is that it? Arvixe is actually a whole lot more. Here are some facts you might now know about Arvixe blog hosting:
#1 Unique Features
Most of the features that are being offered by Arvixe are almost the same as what other web hosting provider offers. From the disk space down to the uptime performance. But there are actually features that Arvixe have the others don't, and here it is : Life-time Free Domain
You might have probably already read about free hosting providers online. There are also those who offers free domain, but only for a limited time. Free domain is an offer that is hard to find, though there are some who gives you trial duration.
This particular activity actually lets you save a lot, especially if you host more than one website in your Arvixe hosting account. With this, you will not have to pay $10 for every domain that you will register. Aside from that, you will have the flexibility to transfer your website to another web hosting provider if you happen to want to discontinue using your account with Arvixe. It is actually quite an attractive feature for those web masters who holds multiple websites. Here are some of the unique feature facts you might not know about Arvixe blog hosting.
#2 No Hidden Charges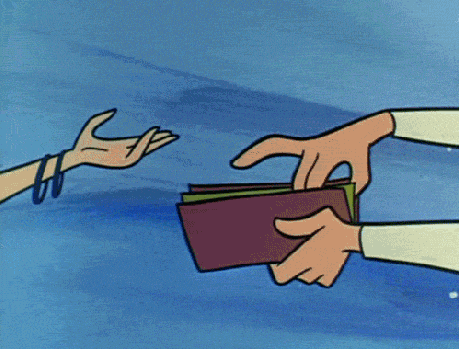 One thing that makes Arvixe different from others is having no introductory fees. This is one of the facts you might not know about Arvixe blog hosting. Many companies lure you in with their ultra low introductory fees while presenting in fine print what they really have to pay when they renew. Arvixe has one straightforward pricing system for each plan. When you sign up for their service, you'll be specifically told when the renewal is, and how much you'll be expected to pay at that time. And that fee is the same as what you'll be paying right now if you sign up. As with other companies though, you'll save more money if you pay annually versus monthly or semi-annually, but that's standard across the industry. The biggest saving comes from signing up for a 2-year plan, at 43% discount. Arvixe makes this clear when you go to the order page.
#3 Return-of-Customer Discounts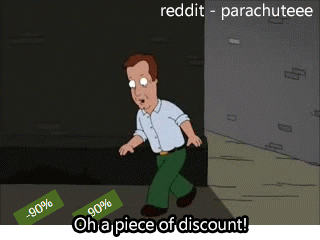 If you're a repeat customer, Arvixe offers up to 50% off for life on all your hosting account orders. This might not be necessary or particularly useful if you stick to one type of plan. For example, if you primarily use their shared hosting plan, Personal Class or Personal Class Pro, you can have anywhere from 6 to unlimited number of websites. So you wouldn't need to purchase another hosting account. But if you want a different type of plan, such as VPS or dedicated server hosting in addition to what you already have with Arvixe, the discounts could add up over time.
Those three mentioned unique features are what makes Arvixe different from other web hosting providers. As follows are some quick facts you might not know about Arvixe blog hosting:
#4 Easy Signup Method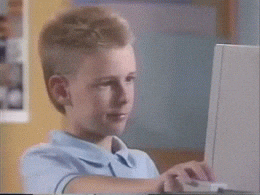 With Arvixe, you would not need to undergo long process just to finish signing up. By just filling up a single page sign up, you will have your Arvixe account in just a few minutes.
#5 Easy Payment Methods
You get to pay your bill to Arvixe through Credit Card or by PayPal. Easy payment methods.
#6 Account Activation
After signing up, with just few clicks, you can get your account activated. There are no hassle methods before activating your account.
#7 Dashboard and Control Panel
Navigating your Arvixe account comes easy with their handy cPanel program for Linux Hosting. If you are using Windows hosting, you get to navigate your account with WebSitePanel. Those two admin managers gives you hassle free navigation to your account with easy to click buttons.
Installation of CMS (WordPress, etc) and Applications
With Arvixe's one-click installation, you get to have your CMS and application in your account instantly. If you have now known, one strength of Arvixe is having a reliable, secure, and fast blog hosting. This is one of the facts you might not know about Arvixe blog hosting. They provide some of the rich web hosting plans that will definitely give you a large choice range of Blog software installations within the industry of web hosting. Get it coded and let Arvixe host it! As follows are some of the Blog software comes with free automated installation and 24/7 expert support to help you run the applications within just a few minutes:
#8 WordPress Hosting

When it comes to blogging, the most popular site for blog enthusiasts is the WordPress. If you want to get quality WordPress web hosting, then go with Arvixe. It gives exclusive WordPress Optimized Environment. Aside from that, you get to have unlimited space and bandwidth as well for just $7 per month. There 24/7 live chat and phone support gives you expert assistance. Within 45 days, you also get to be 100% risk free.
#9 ExpressionEngine Hosting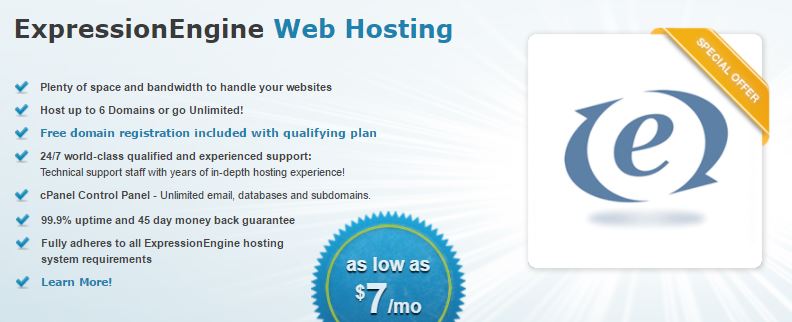 If you are opting for ExpressionEngine, you would want to host it with Arvixe. The space and bandwidth that you could get for your websites are definitely plenty. You could host up to 6 domains or choose to go unlimited, whatever your preference.
#10 Movable Type Hosting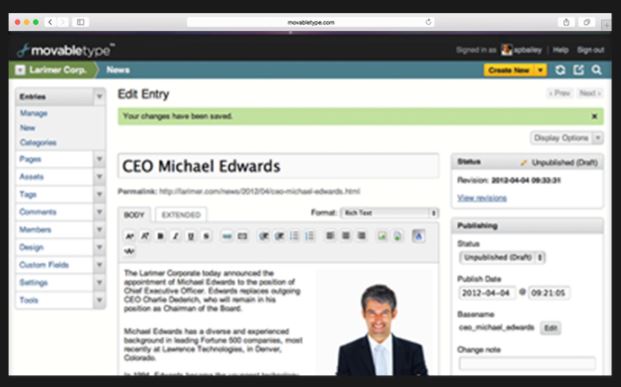 With this type of hosting, you get to have a lot of space and as well as bandwidth to handle all your websites. You also get to host up to six domains or you could go unlimited. It also includes free domain registration which includes high quality.