We won't waste your time trying to convince you of the great web hosting provided by Bluehost. However, we are going to talk about another thing, Bluehost India. This is the dedicated version of Bluehost for Indian users. It was launched a few months ago, and you need to know what makes Bluehost India so special. There are many benefits of using Bluehost India version rather than the Global Bluehost version.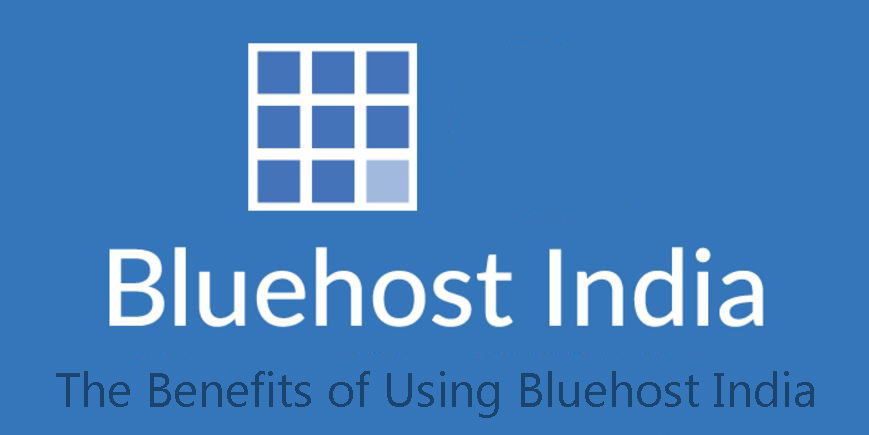 About Bluehost India
If you're a resident of India, trying to access www.bluehost.com will automatically resolve to www.bluehost.in, the official website of Bluehost India. There are some basic changes you should know if you are an Indian user. For instance, the prices on the pricing page will be shown in INR. The Sales, Support, and Contact phone numbers are local Indian numbers. In addition, if you need to call them to discuss any queries, you will be greeted by a local Indian customer service representative.
Let's talk about their product offerings. Bluehost India also has all of the great hosting plans that you may be accustomed to from the Global Bluehost version. Therefore, you will get great, affordable web hosting without having to ever compromise your needs just because you're going with the Bluehost India platform.  They offer Shared Web hosting, VPS hosting, Dedicated Server hosting, Reseller hosting, WordPress hosting and domain name. Also, the have a new product, Business Email, that was recently launched by Bluehost India.
We will be focusing on the web hosting aspect in this article. In the end, you can decide whether you should go with the localized one or global one.
See also:  Bluehost vs Bluehost India
Benefits of Using Bluehost India
Hosting Location & Serving Capabilities
As you know, Bluehost Global has its data centers mainly in the US.  This is why the provider is considered one of the best web host for attracting US customers. However, when it comes to the case of Bluehost India, they have partnered with their sister company, ResellerClub. Servers of ResellerClub are located in various parts of India. This is a great performance benefit, especially if you are focusing on visitors from India or Asia. Since your server is placed nearby, visitors will be able to access your site quickly.  It's applicable when your main source of traffic is from Asia or India.
As we said earlier, the customer support section of Bluehost India has also been localized. So, you will be able to get the best possible experience when you have any questions or need for technical service. There's an Indian number for support purposes, and it's not necessary to spend ISD rates for Bluehost customer care. Similarly, the entire aspect of contact & support will be better if you go with Bluehost India.
Compatibility of Payment Options
The problem people usually face when trying to purchase hosting from the Bluehost Global site is that Indian debit cards, or internet banking methods, may not be supported. However, this is one of the other benefits of using Bluehost India.  They gladly accept Indian debit cards, and the entire transaction will be in conducted in Indian currency.  Bluehost India works fine with almost every payment option in India.
So, these are the main advantages you get when you go with Bluehost India hosting instead of the global one.
The Decision
The final decision is up to you and your needs. However, if you have a website, blog, or online service that focuses on the customer community from India, or other Asian countries, you should consider using Bluehost India hosting. You will get great performance, product selection, customer service, technical service, and convenience at a great price and value. The benefits of using Bluehost India should make your decision very easy.
Related Readings: Bluehost Com Vs Bluehost India