Website editors/builders are tools that typically allow the construction of websites without manual code editing. Creating websites used to be a professional programmer's job. But thanks to free website editors around the internet, this menial labor could be anyone's hobby now. In simple terms, a website editor is a platform that allows you to create a website without the need to write or edit code. Free website editors are web-based. Which means there is no software installation required as it only needs internet browsers (e.g Google Chrome, Mozilla Firefox, Safari) for you to start building your website. Free website editors have defaulted with a range of features such as uniquely designed website templates. It also has drag-and-drop editors that allow you to easily add features to your website and 'built-in' hosting services. Today, we will present our top 5 picks of free website editors chosen for various users.
Here's our top 5 Free Website Editors:
You've probably heard of this one. Wix lives on the website editor end that is all-inclusive. You build your site on their software with their tools. So, your website lives on their servers. Then, you can only access your site via Wix admin panel. It's in contrast to solutions where you buy, install, and manage all the "pieces" of your website separately. Wix has a free plan, but only if you use a Wix subdomain (e.g., yourwebsite.wix.com). You also have to display Wix ads and have limited functionality. To use a custom domain and have full functionality, you have to pay for a premium plan.
PROS:
Short-Term Pricing- Wix is free but you can access professional features by buying their premium plans. Check it out here.
Ease-of-Use- Easy to use and easy to maintain. You will be given much freedom and at the same time easy control of your sites.
Speed and Security- Wix websites have dedicated servers that have top-of-the-line security. Which means, they rarely, if ever, go down. Their heir sites respond very quickly, but also take a while to fully load. Many professional developers are not fans of the approach, but for an average user, the sites appear fast.
Largest range of preset templates- Professional web designers make sure to satisfy your various taste in web design. You will be given a few guidelines to design your website which then automatically be created by Wix integrated Design A.I. prior to your chosen options.
Customer Support- They are 24/7 live to help you with your concerns and has a fast reaction time. They offer telephone (00 1 415-639-9034) and e-mail support (http://wix.com/contact/en).
CONS:
Expensive Premium Pricing- As their plans go up, they all remain more expensive than their main competitors – Weebly and Squarespace. And they remain much more expensive than setting up your own website with WordPress on your own hosting. At each stage, Wix doesn't even allow unlimited bandwidth or file storage.
Editing & Design- The editing and page layout process also have a few intangibles missing. You can drag and drop anywhere…literally! This can be good from a control standpoint. But it can also be frustrating based on expectations.
For tutorials in creating a Wix website, you can go
here
.
WordPress.org (also known as self-hosted WordPress), is the world's most popular free website editing platform. Over 28% of all websites on the internet are powered by WordPress website editor.
It is free and easy to use. This means that you have maximum control over your website even for a novice website owner. Unlike other website editors, you will need a WordPress hosting account and host your own website but this is pretty easy than it sounds. WordPress has various website editor plugins that can also help you like:
Beaver Builder
Beaver Builder is an easy-to-use drag and drop website editor that comes with pre-made templates.
Elementor is a live page website editor which means you can see your website as you edit it. Elementor has also an easy drag and drop feature.
PROS:
WordPress website editor gives you complete control on every aspect of your website. It can be used to build any kind of website. For example, an eCommerce store, a personal blog, a social network, a membership website, and more. There are thousands of pre-made WordPress themes that you can use for your website's design. It also has amazing drag and drop page builders like
Beaver Builder
and
Elementor.
Which allow you to easily create your own page layouts.
CONS:
You will have to manage your own website. Which means you will need to familiarize yourself with a new system. This slight learning curve is easily overcome by most users. But it does feel a bit difficult in the beginning.
You will also have to keep up with WordPress updates, plugin updates, and create backups.
Pricing:
WordPress software is available for free. But you will need a domain name and web hosting which typically costs $14.99/year and $7.99 per month respectively.
You can start a website for only $2.95 per month with Bluehost, an official WordPress recommended hosting provider. They are offering our users 60% off on web hosting that comes with free SSL and a free domain name.
For tutorials in creating a WordPress website, you can go here.
Although Squarespace doesn't have a totally free account creation, you can still try it with a 14-day risk-free trial account. Squarespace boasts on intuitive visual appeal ranging from minimalist design to a fully-tracing visual design, their primary concern is in elegance and design.
And whilst you don't need coding experience to build a professional website with Squarespace, the editor does offer the flexibility of inserting your own HTML code for further customization of your website.
PROS:
Beautiful, Professional Website Design: Squarespace's professional designs would turn your website into a dynamic, responsive piece of art.
Features-Packed Editor: While it takes some time to find the tools and plug-ins for your site, the well-designed features and elements would make your website really spectacular.
Customizations & 3rd-Party Integrations: Offering full code access means you (or a developer) can customize every page and every element of your site. Further to this, Squarespace offers free integration with a wide range of 3rd-parties to add additional features and widgets to your site (at no additional cost to your Squarespace plan). Some 3rd-party integrations include: OpenTable, Instagram, Google Maps, Disqus, Apple Pay, FedEx, MailChimp, Amazon and more.
CONS:
No Mobile Editor: Weebly doesn't support mobile responsiveness feature which could be a little annoying if you're using a tablet or a smartphone.
No Free Plan: Unlike major competitors Wix and Weebly, Squarespace only has a 14-days free trial in which after the duration, you will be asked to pay for premium plans.
For tutorials in creating a Squarespace website, go here.
With one of the easiest to use website builders on the market, Weebly offers an intuitive drag-and-drop editor that even the least experienced users can master in just a few minutes. With the editor offering a more refined set of editable features, Weebly also has an App Center full of tools, elements and 3rd-party features that can be easily integrated with your site.
Although professional and innovative, there are only limited templates to choose from- but Weebly is one of few website editors that allows you to import a 3rd-party-created theme as well as gain full access to edit your website's entire HTML code. Weebly is a great experience for both beginners and more advanced users who prefer coding their own ways. You can ask for support with this hotline (00 1 844-493-3259)
PROS:
Ease of use: One of the more user-friendly interfaces out there, Weebly offers a 'What you see is what you get', simple drag and drop editor- you won't need to dig around to find all of the features/options.
Weebly App Center: With over 200 apps available (both free and paid), Weebly offers a range of beginner to advanced tools that would totally be fit for you.
CONS:
Limited Features: Their editors are not updated and there are only limited sets of tools to use for you to create your website.
No 'Blank Canvas' option: Weebly forces to you start from a pre-designed theme in which you can't be able to fully control. It's like starting from scratch.
Old-fashioned free images: Weebly gallery is outdated, and there aren't much to choose from that is free. You can buy their premium images though for some dollars.
In the method of using Weebly, you can go here.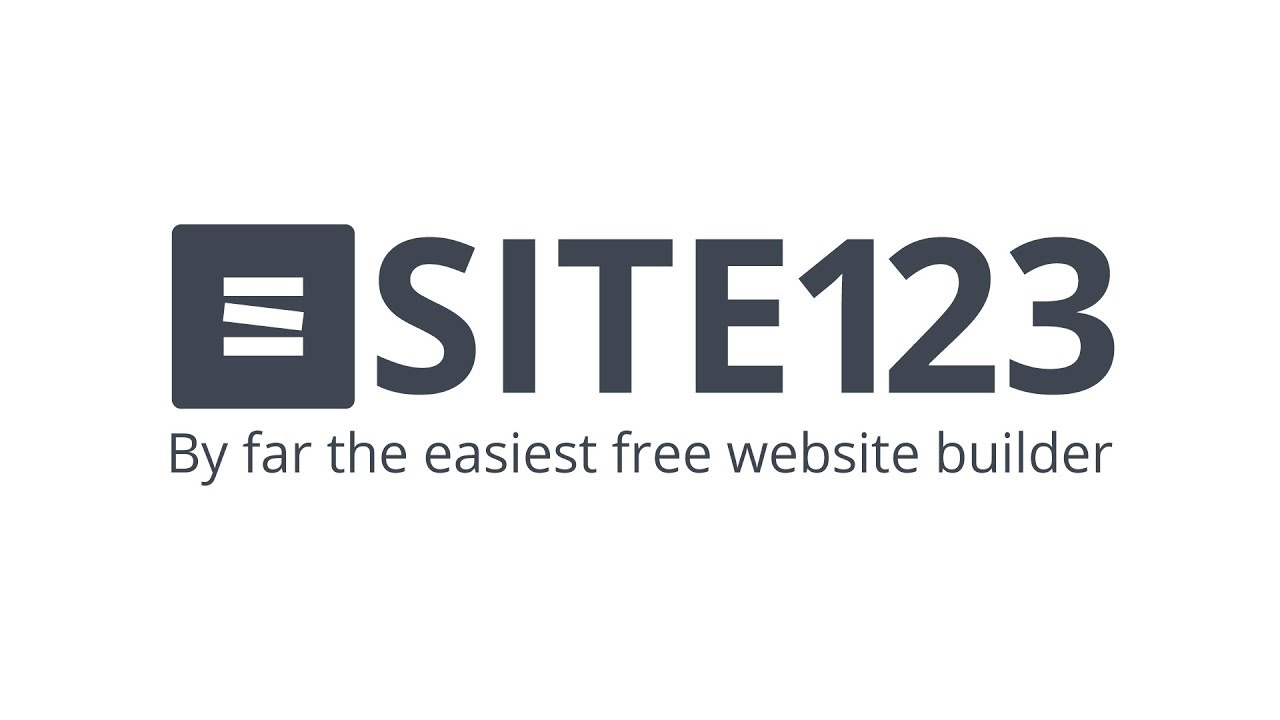 Site123 is perfect for small business owners wanting to take their business online. This is made possible via SITE123's three-step website building process that takes your content and lets you insert it into premade/responsive templates. What you end up with is a beautiful search-engine-optimized website that can be viewed on any screen size.
PROS:
User-friendly use.
Free images offered by Unsplash.
You can translate up to 150 words on your website into over 50 different languages.
CONS:
There is NO selection of templates.
Also, NO code access for users.
And NO import/export content feature.
Learn Site123 here.
Final Words
Have you finally chosen free website editors for your new website? If yes, tell us in the comments. Well, my personal favorite would be Wix. Which requires the most basic skills of becoming a website designer and owner and top-notch features compared to the other website editors which are also great ones to try.
By using our recommended free website editors, you can create your own personal blog, e-commerce store, or just something you might want to try on, with only basic skills needed in order to create your own website. Try it now!
Ease-of-Use is a must in order for your website to render good. Having easy steps to create it would be your primary concern, and within a few minutes, your site would be up-and-running. Ultimately, you would prefer your website to fit into the platform that will totally be right for your taste and plans.