One of the leading content management services and blogging platforms present in the World Wide Web is WordPress. Although almost every web hosting provider offers top-notch support for WordPress, you might find a variety of reasons to prefer managed WordPress hosting to traditional hosting solutions. Indeed, when you start hosting the blog or website in a server that has been optimized for smooth functioning of WordPress, you can feel the difference in many aspects. Particularly when it comes to the performance of server and sustainability of ease.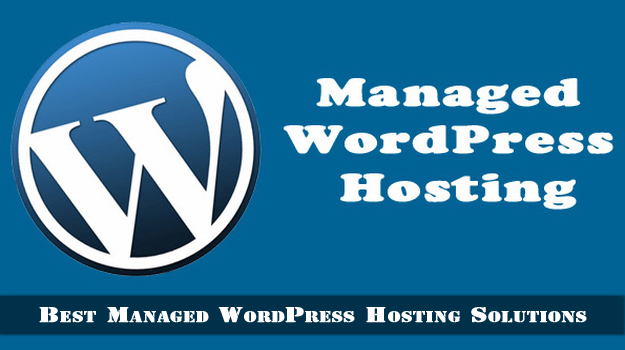 For instance, the team from your web hosting provider will take care of the technical side of your web server. You will be able to focus on the management part of your WordPress site without being concerned about any problem. Even if you do something faulty, the support team will fix the issue with as lowest downtime as possible.
Although not as big as that of normal hosting solutions, you can find a huge number of managed WordPress hosting providers out there. Choosing one might be a cumbersome task, especially for the newbies. However, we have decided to create a list of top managed WordPress hosting providers. So that you would be able to simplify your selection. For your information, we've created this based on an extremely diverse set of factors. That includes noticeable features, plans and pricing, and some other aspects. So, shall we move on to the list?
If you're not only looking for top-notch, secure, truly optimized web hosting for your WordPress blog/site but rather an all-in-one solution, Synthesis WordPress Hosting should be given the first place in your checklist. Before we move on with other aspects of Synthesis WordPress Hosting. It has to be noted that Synthesis, as a company, focuses only on managed WordPress hosting. It means that you can get the best from the firm. Talking about uptime, important consideration of any web professional, Synthesis's managed VPS servers offer an uptime of 99.9%! So, regardless of the requirement of yours, you can be sure of the fact that Synthesis servers will keep your website or blog always up and working. Since WordPress hosting is the one and only service offered by Synthesis, it boasts a number of additional features:
Integrated Social Media and Keyword Research for Extended Reach.
Site Sensor to ensure fully-fledged functioning of your website/blog.
24*7 Help Desk, regardless of the plan you have chosen.
Now, we can have a look into pricing and plans of Synthesis WordPress hosting. There are four different plans you'd be able to grab from Synthesis WordPress hosting as per your requirement. Those are Standard, Professional, Advanced, and Enterprise. While the first plan, which costs $47 per month, allows you install one WordPress blog/site and have file storage space of 20GB along with monthly bandwidth limit of 350GB, the fourth plan — namely Enterprise — will let you install more than five WordPress sites/blogs. You can have the monthly bandwidth of 3TB and the plan costs $300. It is quite reasonable while considering these features. In addition, all these plans are accompanied by a money-back guarantee of 30 days.
DreamHost, a prominent player in the world of consumer web hosting. It has a dedicated section for managed WordPress hosting as well! Combining WordPress and DreamHost, the service has been named as DreamPress. It is indeed a dream place for an effective WordPress blog or website. So, if you have found shared hosting insufficient for the site or blog of yours that is running on WordPress, DreamHost is one of the best options to consider. Some of the noticeable features of DreamHost's DreamPress are:
Automated Daily Backups to ensure the security of your website/blog.
No limitations on the use of plugins or WordPress themes.
All-time WordPress support from DreamHost, backed by a number of WordPress experts.
Automated installation and upgrading of WordPress.
DreamPress is quite impressive in case of pricing as well! Unlike most of other managed WordPress hosting services, DreamPress offers a single plan. It is available for $19.99! The plan, which brings a WordPress-optimized VPS, offers unlimited bandwidth and storage space. Along with other methods to speed up your WordPress-powered site. With all these, we have to consider the fact that DreamHost has an impressive level of experience in the hosting industry. The quality itself accounts for many awards that DreamPress has received so far!
Managed WordPress hosting by SiteGround is one of the best solutions if you are looking for a way to host your site or blog in a secure and managed web server, without spending that much. SiteGround, which provides a number of other web-hosting services, is quite popular among web-based professionals. In addition, SiteGround does offer a set of other features and some of them are as follows.
Server level protection as well as automated daily backups of your site.
Integrated Content Delivery Network, backed by powerful server hardware.
24*7 Customer support through a variety of methods such as live chat, phone, and ticket.
Other kinds of WordPress tools that make sense when you are concerned about productivity.
WordPress Hosting by SiteGround becomes even impressive when we check out pricing plans from SiteGround. The first plan, which is available at a monthly rate of $3.95, lets you host one WordPress-powered website. Along with 10GB of storage space and capacity to manage somewhat 10,000 visits. On the other hand, the GoGeek plan of WordPress hosting is available at a monthly fee of $14.95. You'll be able to host multiple websites along with storage space of 30GB. So, if you need a managed server that has been optimized to run WordPress and fewer accounts hosted in it, you can go for the GoGeek plan.
Obviously, when we compare SiteGround WordPress hosting with others, its plans are quite affordable. Particularly, CDN and Caching features have to be noted.
Just like Synthesis, Pagely is a firm that completely focuses on managed WordPress hosting. It is indeed a worth-checking solution when you want an effective, scalable and reliable web server for WordPress-powered blogs/sites. Trusted by a number of renowned brands such as Microsoft, Twitter, and Facebook. Pagely offers a variety of hosting solution according to one's requirement and budget. Despite having different plans, WordPress hosting from Pagely can be classified into three categories. They are Personal/Business Hosting, VPS Hosting, and Enterprise Hosting.
While the first category aims small businesses, offering pre-installed WordPress, automated backups, free CDN and support, second category combines a powerful Virtual Private Server with the powers of managed WordPress installation, offering an impressive level of performance and privacy. On the other hand, the Enterprise category of Pagely WordPress hosting is the best choice when you want to store your WordPress site/blog in Amazon servers along with supervision from the team of Pagely.
Talking of pricing and plans, Pagely has kept the power of convenience in that section as well! The basic plan of Business or Personal WordPress hosting is available at a monthly rate of $64 and lets you host three websites with 10GB disk space and 10GB of bandwidth. When it comes to VPS WordPress hosting, the basic plan starts from $399 per month, and you can host up to 35 websites in that plan along with 100GB bandwidth. Unlike all these, the Enterprise section of Pagely has no particular plans made available and you have to request a quote to know about plans. And the best part of Pagely is that it offers an effective tool to find and compare plans that suit your convenience.
Well, Bluehost needs no introduction when we are talking of web hosting solutions! Despite the fact that Bluehost's prime area of focus was shared hosting, the company now provides optimized hosting for WordPress-based site/blog or yours at an affordable rate. Since Bluehost itself manufacturers and sets up servers and other infrastructure, you can be quite sure of this VPS-powered solution's performance. Also, managed WordPress hosting of Bluehost offers easier integration with MOJO Marketplace and ManageWP. When we take it's SiteLock Security and advanced CDN to the list, optimized WordPress hosting by Bluehost is indeed something great. Typical features such as automatic WP backups and enhanced cPanel-based control panel is also present in these plans. Four different plans are made available in this section of Bluehost.
The first plan of Bluehost WordPress hosting, namely Blogger, offers 30GB storage, 2GB RAM, 5 WordPress hosting, and backup storage space of 30GB at the first-month fee of $12.49, though it lacks Site Backup Feature. While Business and Professional plans want you to pay the first-month fee of $60.00 and $37.50 respectively, Enterprise plan is for who need to host up to 30 websites with the power of 8GB RAM and it costs $85 for the first month. Do not forget to use Bluehost discount coupon to get some discount. Altogether, we can say that Bluehost WordPress hosting has a convenient set of plans for different users out there.
Here comes another dedicated WordPress hosting solution — Pressable — that has kept its simplicity in each aspect. Pressable has different features that different professionals consider most important. For instance, if you are a web-based professional, you can have automated security and core updates as well as scalable features. Nevertheless, if you are approaching Pressable to host your enterprise website, you have the advantage of dedicated hardware and security section. The best part of Pressable is that they offer customizable plans and you can find the best one as per your requirement.
Three different pricing plans are available from Pressable with respect to a number of websites that can be hosted. For instance, if you want to host up to five websites, you can go with the basic plan that costs $25 per month. Or, if you need to host up to 20 WordPress sites, you have to pay $90 per month and choose the third plan.
Apart from these, Pressable can set up a customized plan if you talk with them. Some of the impressive features such as SSL support, daily backups, Server Side Optimization, deep scanning etc are also present with all these plans. In addition to these, the firm has a VIP and Private Cloud service available that cost $750 and $3500 respectively. So, we repeat, Pressable is a nice choice when you want WordPress hosting with a lesser mess. And, for your information, Pressable is trusted by a number of brands including Whirlpool Corporation.
WP Engine is the name you would have heard along with the term, managed WordPress hosting. WP Engine has created an impression that almost every professional can approach the WP Engine. Definitely, he/she will find the most appropriate plan. Portfolio of WP Engine includes a number of popular plans such as Asana, AMD, HTC, MaxCDN, New Relic and Soundcloud. When compared to other managed WordPress solutions, WP Engine does offers a number of features and some of them are as follows.
One-click Restore Points.
Unlimited data transfer and optimized speed through the use of a Content Delivery Network.
Choose the data center according to your convenience.
Powerful Firewall and Malware Scanning.
Automated backups and upgrades.
Support via tickets and live chat.
Four different consumer plans and an Enterprise version are available from WP Engine managed WordPress hosting. Personal, Professional, and Business plans are available at a monthly rate of $29, $99 and $249 respectively. Also, you will have to talk with the WP Engine team if you need more resources. While the first plan lets you host 1 WordPress site and have unlimited data transfer, Business plan of WP Engine has the capability to store twenty give WordPress site. It can manage up to 400,000 visits per month with the power of unlimited data transfer.
With all these plans, you can have a 60-day money back guarantee. It means that you can cancel the service if you don't like it. Additional features such as WP Engine SSL and third-party SSL are available in Business and Professional plans of WP Engine. Considering all these, WP Engine is a great choice for optimized WordPress hosting, we bet.
Here is another prominent name in the industry of premium WordPress hosting — MediaTemple WordPress hosting! At a monthly rate of $29, MediaTemple offers decent features. Such as optimized control panel, unlimited data transfer, ability to install three WordPress sites/blogs, 20GB of SSD-powered storage, etc. In addition to these, automated WordPress upgrades and additional features are also available with WordPress hosting solution of MediaTemple. Last but not least, MediaTemple is a superb solution to depend upon for your WordPress-powered site or blog.
Well, what is your opinion about these managed WordPress hosting providers? Are you using, or have used, any of them to power your WordPress blog or website? If so, share your experience with us.