For the creative minds, a weblog (popularly known as blog) is a virtual scrapbook that is well adorned each day with the plethora of meaningful texts and relative images, and more is the creativity of blogger who decorates it daily. Interestingly, creating blogs is no more a big deal with the availability of free blogging platforms. By free blogging platform, I mean the blogging services provided are free of cost. There are various such platforms and bloggers have different experiences with different online blog builders. Going through the reviews of each tool will help you find out which one best suit your blog topic and whose services will best benefit your blog designing requirements. Here, I will be covering 5 best platforms to create free blogs online that will surely aid all those interested ones to step in the virtual world of Blogging.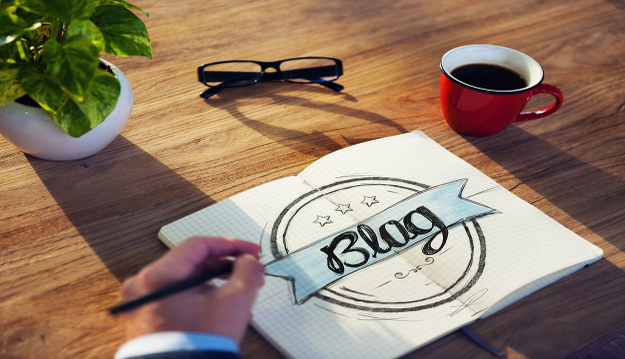 To begin with the basic idea and experience, Blogger is the best platform to introduce. Check out the description of each and choose one to build your dreams!
Let me start with my personal experience. Right after the local newspapers, I felt my technology publications should be read by worldwide readers, but had no clue where, to begin with. Once just surfing around pages, I came across Google's Blogger Site Builder, the one very famous for personal blogging. It was damn easy, and for a 15-year-old student it didn't end up as a big deal, to launch the blog as no extra-ordinary computer knowledge is required. Note that, the non-custom URL of your blog may consist of .blogspot.com domain since BlogSpot provides free domain services for the blogs on Blogger.
Pros:
User-friendly and easy
Best suitable for beginners and personal blogs
Cons:
No complete authorization on blog
Anytime termination without informing
WordPress is so far considered the best online site building platform. A lot of webmasters create free blog on WordPress. It stands over Blogger as users also build fine commercial and business blogs along with the personal ones. Yet beginners prefer Blogger primarily because of its ease and simplicity. WordPress is known for its themes and templates; the design layout is undoubtedly elegant and attractive. However, the customization is limited for the free domain hosting by wordpress.com. Here are the pros and cons when you create free blog on WordPress.
Pros:
Free up to 3GB of space
No need to take care of backups
Cons:
No control over advertisements published
Themes modification is limited and you cannot install plugins
Weebly is known for its simplicity in site building. Wherein WordPress needs some study to expertise, Weebly doesn't need any. Users who don't have much time to invest in web developing must go for Weebly.
Pros:
Extremely simple and reliable
No much technical knowledge required
Cons:
Page creation restrictions
E-commerce tools are not advanced
Tumblr is a multimedia buddy! A webmaster with an idea of sharing images, videos and rich multimedia stuff; this is the best choice he/she must go with. However, you cannot efficiently build a commercially oriented site with Tumblr; this is not its cup of tea.
Pros:
Appropriate for multimedia content
Fast site construction
Cons:
Limited options of templates
Less customization freedom
With variety of eye-catching templates for each blog topic, Wix comes with an excellent platform to help you make your website a great success. It may not be precise at the services it provides but does offer all the necessary features (although average) required for creating a site. The reason why I have positioned Wix at the last in my list is its major drawback regarding template changing. You cannot switch to a new template once you have created your site. In order to get a new look for your page, you need to build the site again.
Pros:
Amazing templates for all categories
Outstanding customer service
Cons:
Plenty of Wix ads on your webpages
Lack of advance e-commerce solution
How exciting it sounds when you hear about free online site building! And why not, when you have amazing options for creating your own blogs online along with the provision of blogging services and yeah, for free, of course. Apart from these, there are several other online site builders with the provision of different features. Yola is another very beneficial drag and drops online website maker tool with a wide range of widgets. I would also suggest you look up for Medium, Webs, Jimdo, and Squarespace as good online site builders. Do not forget to share your views about the tool you use.