BigRock has another branch. Targeted for India and Asia called BigRock India. They are keen to offer a better service for the webmasters around India and Asia. Let us take a  look into this BigRock India review details below.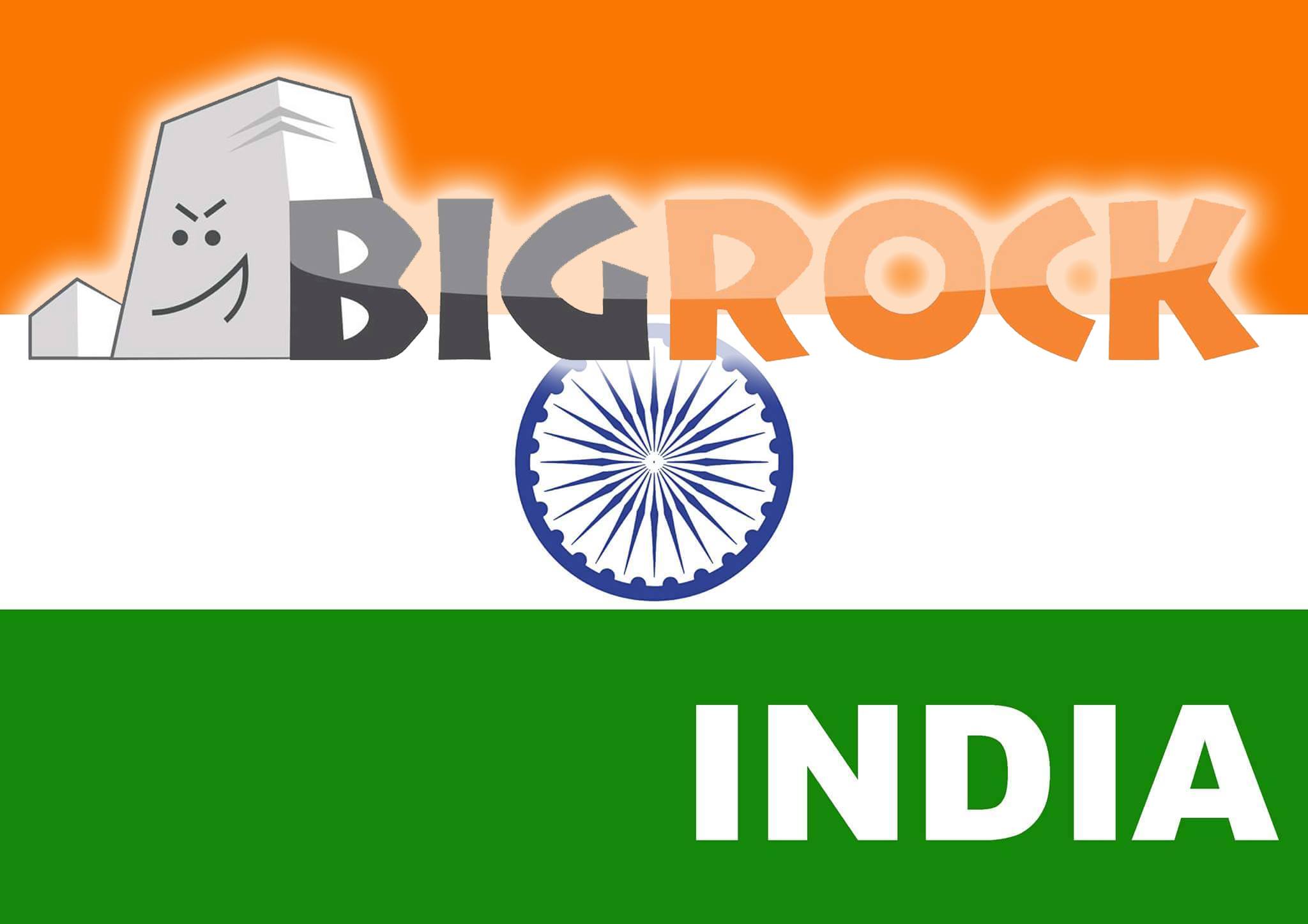 You might wonder why is there a need for BigRock India review. We hope this BigRock India review will give you vital information. To prove that this is one of the best web hosting provider in India that will work best for you.
BigRock India is a wide Internet service company. Their target market is specifically in India. It is capable of providing the best web hosting services. To those webmasters and bloggers in India and Asia. It provides a complete set of products. That helps their customers establish and grow their online presence.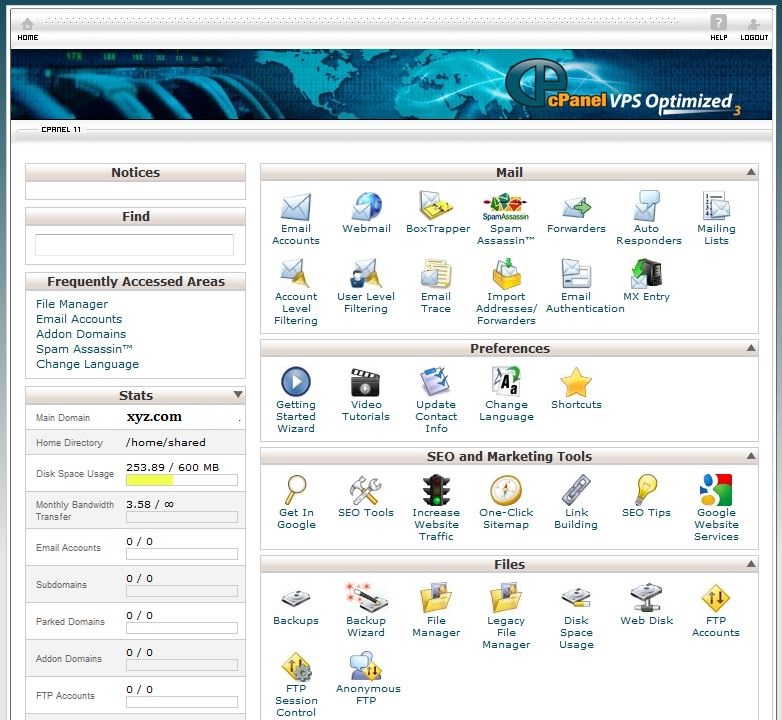 It offers web hosting, domain purchasing, electronic registration, email hosting, and website design as well. It was started in the year 2010. In order to serve those customers in India and Asia. It is located in Mumbai, India. They began as a small domain registrar. BigRock India now serves over 1,500,000 customers all over the world. They have become one of the larger web hosting companies and one of the best domain registrars in India.
They are also very convenient for small to medium-sized businesses. It offers many plan choices for their shared hosting services. They just recently launched their VPS Hosting solutions with bandwidth option and various disk space. In addition, it includes various choices for being the web host reseller.
BigRock India includes the following:
cPanel
Fantastico
MySQL
Perl
php
Microsoft .NET
swsoft PLESK
It is serving good reliability and full customer support. They are taking the steps to make sure that there are lesser issues on servers. By verifying their customers every time they purchase.
BigRock India now hosts over 100,000 websites in India and Asia. Given this volume, BigRock India has become one of the most reliable web hosting company in Asia.
BigRock India Pros and Cons
Now let me show you its pros and cons.
Pros
Easy and fast payment method
Specialized hosting plans
Cons
Unlimited plans are not really unlimited
BigRock India Hosting Plans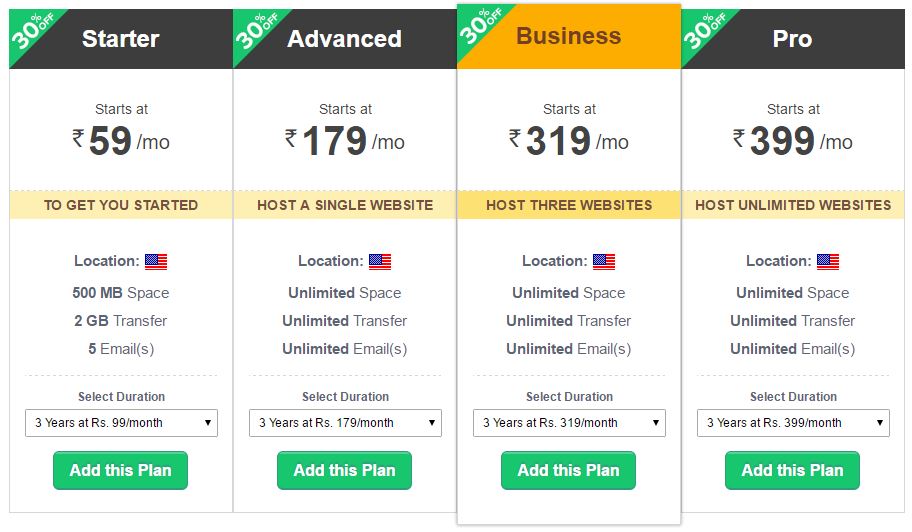 BigRock India shared hosting has four different plans. It includes Starter, Advanced, Business and Pro plan. For the Starter plan, there is a website builder. Each of these four plans would range from one page to a maximum of 50 website pages. It is very expensive just for a few pages of a website. If you want to host only one domain, then Advanced plan may be your best choice. However, it has only a minimum duration which is for two years.

It also offers Reseller hosting with four plans. In order to suit your needs. However, its plan rates may seem slightly higher than other web hosting services. They also offer a specialized hosting. Just for CMS like Drupal, Joomla, WordPress, Zencart, and more.
The All-Unlimited Web Hosting package charges 190 INR per month. But it charges 449 INR per month. Thus keeping a profit margin of 259 per month. Making their profit higher than expected.
It also provides Dedicated server and VPS hosting at cheaper prices which shown at the image below. In their Dedicated servers, they will offer you the capability to expand your storage infinitely. By allocating storage to your server from their Shared storage device. So that you will never run out of space. This is a great advantage for mid-large websites.
For Dedicated server: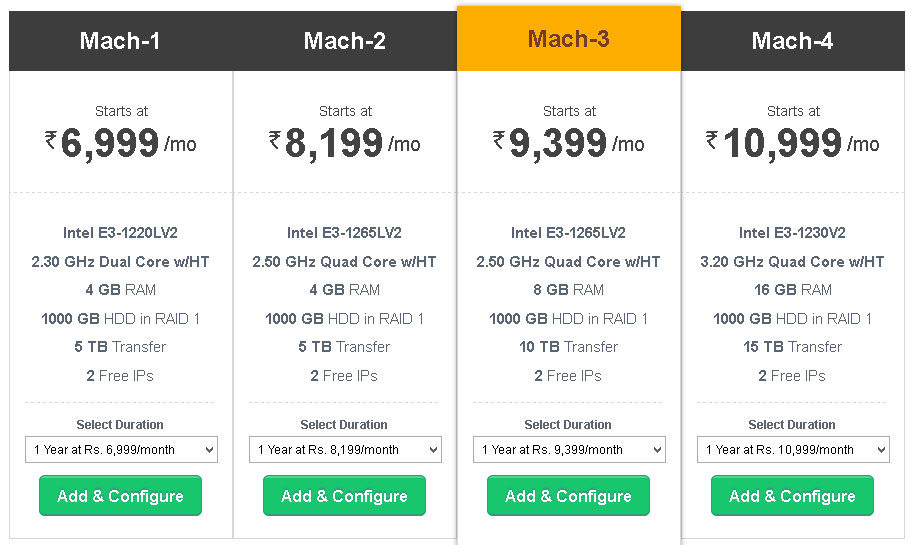 For VPS hosting:

BigRock India Uptime and Server Location
During our BigRock India review, we discovered that it is one of the leading web hosting services in India. They also have an industry-leading reputation with their uptime performance. To accomplish this, they utilize a super site of India ResellerClub. Its infrastructure is well-built by a 250,000 square foot Data Center. It is located at the 40-acre Data Ranch. Though they have very effective servers, the load average constantly stays at an average of four. With its memory usage varies from 94% to 99%. This is to provide every customer a 99.9% uptime.
BigRock data centers are located in India and in the US. They have servers in India which are located in Mumbai. They provide a regular check-up of their servers. In order to prevent hacking. This web hosting provider offers their customers with the latest technologies. This is to help to achieve better rankings in search engines. Also, it helps boost SEO to your website.
Compared to other web hosting services in India, BigRock India servers have a faster result in web hosting at an optimum speed. Since it comes with the latest cPanel for easy web hosting management.
Related Reading: BigRock Review