BigRock vs GoDaddy Review
When you own a website, it is crucial to have a domain name, pleasing contents, and a good and reliable hosting service. Hosting service is the one you can rely about your website uptime, speed and other certain components. There are many hosting services nowadays. In which, they compete with each other. This is why it is crucial to know there differences so that you can choose a hosting service. A hosting service that could provide better service. In this article, we are going to discuss about BigRock vs GoDaddy review.
GoDaddy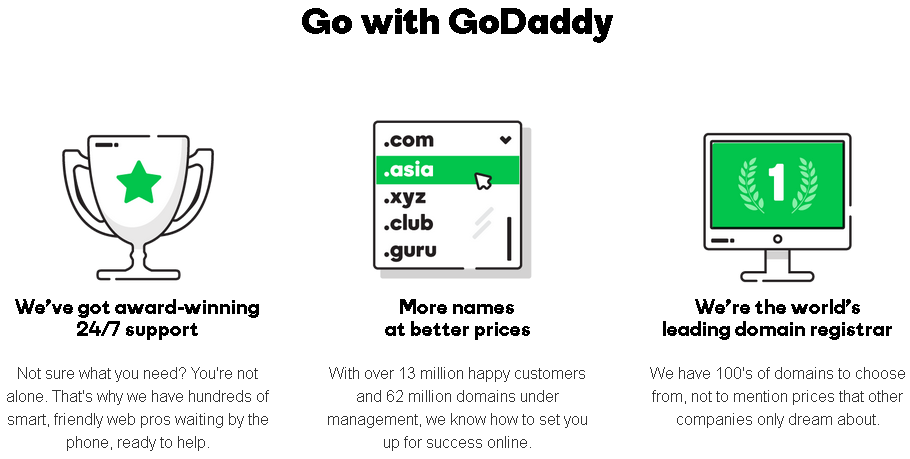 GoDaddy is a popular web hosting service provider. All over the world, GoDaddy is well known for providing the customers their own domain name. Giving good service that give ease to the website owners and bloggers. The prices for the services provided by GoDaddy are also cheap. They also got many good reviews from its customers. One of the features that make GoDaddy one of the best hosting providers is the ease in navigation. The other factors considered good among customers are the tutorials and the technical support for the users.
BigRock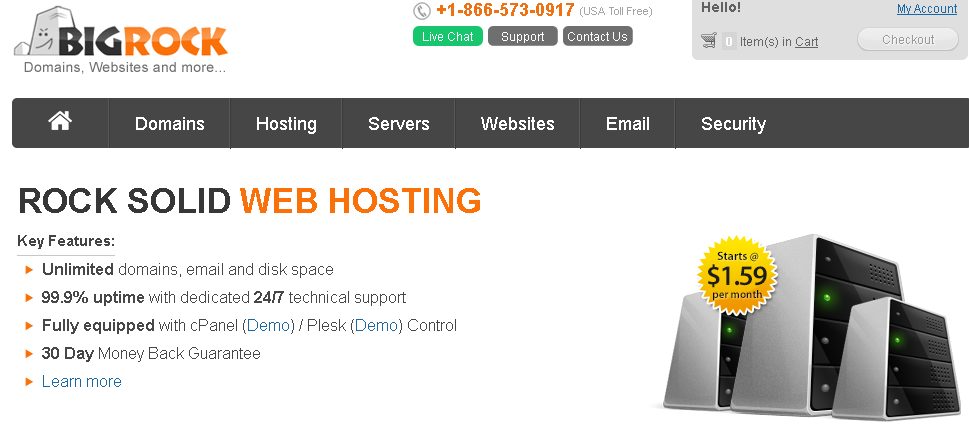 BigRock is a hosting service that just recently gained popularity in India. As of today, it is well known as one of the best hosting service provider in this country. Despite of being less popular than GoDaddy, many website owners and bloggers believe that BigRock is much better than GoDaddy.
#1 Customer Service
According to the customer reviews, BigRock and GoDaddy have only little differences in terms of its customer service. There are also no reports about problems in customer service for the two hosting providers. Therefore, in this criterion, it is a tie between BigRock vs. GoDaddy.
#2 Domain Pricing
When you compare the pricing for the domain and other features for the two hosting services, GoDaddy has cheap pricing than BigRock. However, a lot of GoDaddy users have stated that it is wise to pay only for the domain name. Ignoring other features being offered. BigRock users have to pay more for the domain name but the additional features are available for free. Both of these hosting service providers have many coupon discounts for the users to avail. The additional features that are tackled in this section will be discuss further below.
#3 Additional Features
When customers want to avail additional features for their domain, GoDaddy customers have to pay additional costs. While BigRock customers can have it free of charge. It is true that GoDaddy charges less for the domain name than BigRock. But BigRock offers more free features than GoDaddy. These features are namely privacy registration, and additional email accounts.
#4 Privacy Registration
When you own a domain, you can privatize your website details. It is not required to make your website details to be in private. However, if it is your preference, you can register to privatize your website details. For GoDaddy, you have to pay extra to avail this, while you can have it in BigRock for free. Therefore, in this criterion, BigRock is our winner.
#5 Email Accounts
The website owners can have an additional email id for their domain. It is different from the common email id that we have such as the email ids from Yahoo or Google. When you own a website, you have a personal email id. In which it is linked to your domain. Hosting service provides you with email id. For GoDaddy users, they will get one and pay for email id. While BigRock users will be provided with two email ids.
#6 Hosting Service Packages
For GoDaddy: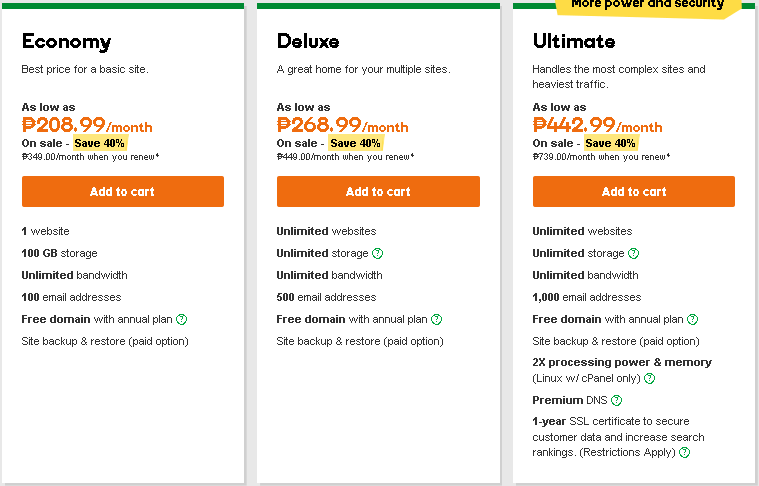 For BigRock: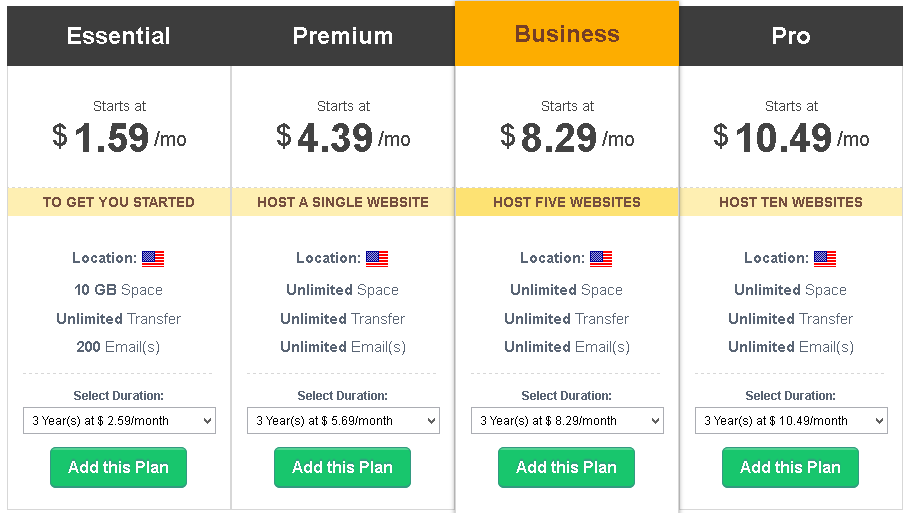 Hosting service providers usually create packages to attract customers. GoDaddy and BigRock has lot of amounts of packages. However, there are users from GoDaddy have reported some issues about their hosting service packages. In addition, there were still no reported issues about the hosting service packages.
Conclusion
If we are going to evaluate the results for this BigRock vs GoDaddy review, GoDaddy has an advantage. For providing cheap offers and having a popular name in the field of web hosting service. BigRock has an advantage for providing free additional features. One may choose either of them depending on his preferences. If the user wants a cheap domain name, which is provided by a popular brand. He or she must go for GoDaddy. And if the user wanted to avail some extra features for free, he or she must choose BigRock. It is really a neck-to-neck competition between the two. To think that GoDaddy is already a popular brand while BigRock is still making its way to the top. BigRock is something worth to try.
I hope this BigRock vs GoDaddy review helps you in choosing the best hosting service for your site.