With the saturation of the market for web hosting services, most people especially the newbie bloggers, find it hard to choose a reliable web hosting service for their blogs. Finding the best web hosting service for you requires a tremendous amount of research of the features and possibly their nuances when it comes to developing your own website. Doing so ensures that you won't be hassled if ever a problem surfaces with your hosting. But in all honesty, even if you research a lot about different web hosting services, you could still end up at the wrong side of the stick. Choosing the right web hosting service for you is sort of a hit or miss. Well lucky for you, we will be having a Bluehost India Review 2018 to see if Bluehost is still the top-dog when it comes to web hosting.
Related Reading: Bluehost India Review
Bluehost India Review 2018
Bluehost has been one of, if not the best web hosting service providers in terms of quality and price. And now that they have conquered India as well, it won't be long until Bluehost finally dominates the whole world's hosting (well, not really I'm just exaggerating a little bit). After being acquired by Endurance International Group (EIG) to bring this web hosting giant to India, they have done nothing but improve the services that Bluehost India offers. Bluehost has been impressing the market with its amazing offers and features. With that said, here are some of what Bluehost India offer their customers from around the world:
Linux Web Hosting
Windows Web Hosting
WordPress Web Hosting
Linux Reseller Web Hosting
Windows Reseller Web Hosting
VPS Web Hosting
Along with these amazing offers also comes with amazing benefits like unlimited domains, bandwidth, hosting space, and email accounts. Bluehost India also gives you a 1-click installation for all the apps you may want to use (Joomla, Drupal, WordPress, etc…). A dedicated customer support that is ready to serve your needs twenty-four hours a day, seven days a week. They also offer the best control panels the world has to offer (cPanel for Linux, Plesk for Windows). Dedicated Data Centers with outstanding protection so that you're data won't be compromised easily. They also boast a Dual Quad-Core Intel Xeon Processors which is state of the art when it comes to the technology of servers. And last but definitely not the least (and possibly the most important feature), they offer a 99.9% up time with their servers. Which is a huge deal if you ask me!
Also, an added feature to some, when you register to Bluehost India, you will also receive hosting privileges in ResellerClub. Which is also a web hosting company owned by EIG.
And if all of that seems to be not enough for you, then you can have the option to opt out of their service with their nifty 30-day Money Back Guarantee. Isn't it amazing?
Bluehost India Web Hosting Plan Overview
To interest your curiosity, here are some of the web hosting plans that Bluehost India has to offer
Linux Web Hosting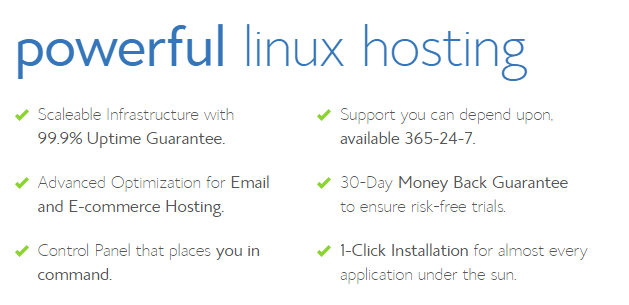 Starting at Rs. 309 a month, you will be able to have their Standard Plan (perfect for starting bloggers). Upping the ante up to Rs. 349 gives you a bit more flexibility with the number of domains you can own with their Business Plan. And their Pro Plan for Rs. 499 gives you unlimited domains that you can register.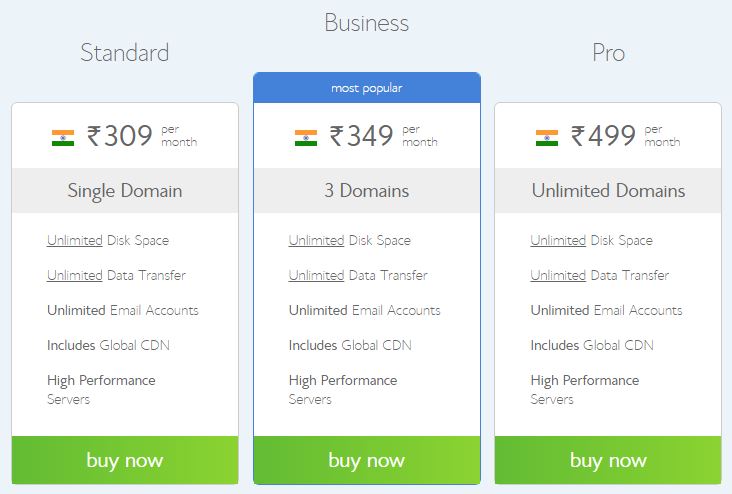 Windows Web Hosting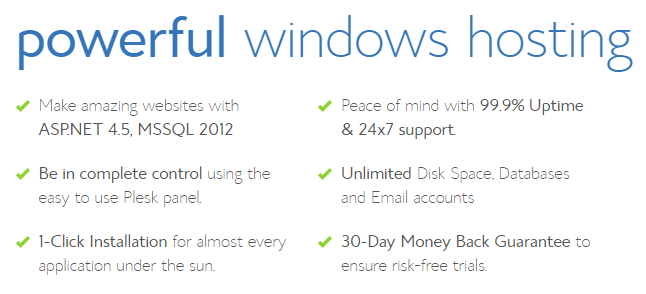 Just like Linux, Windows Web hosting also has 3 plans: Standard, Business and Pro. But their main differences are the price. Prices start at Rs. 419 for the Standard Plan, Rs. 519 for the Business Plan, and Rs. 679 for the Pro Plan.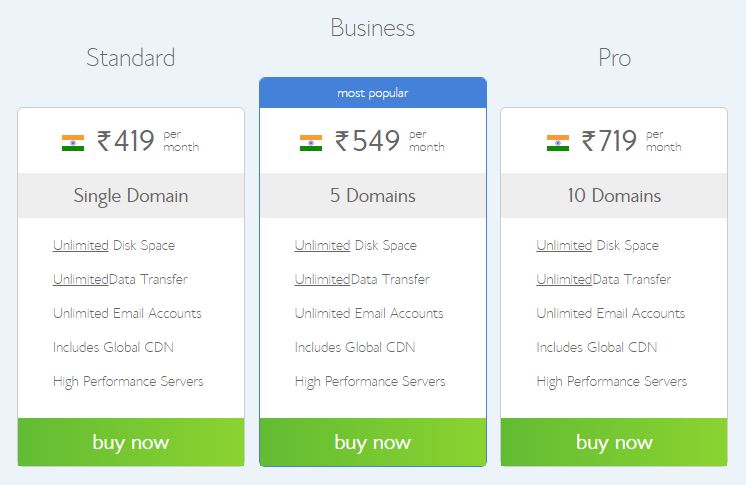 WordPress Web Hosting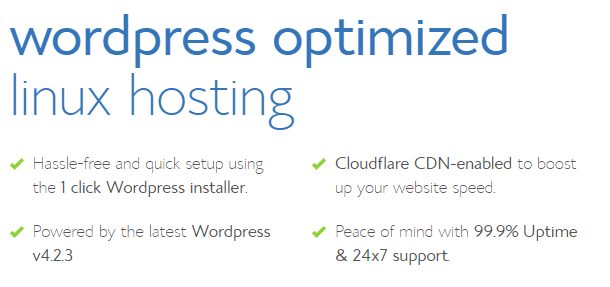 Starting at Rs. 309, get the Standard Plan if you're planning on setting up a WordPress-powered website using its latest version (4.2.3). Other rates and plans include Rs. 349 for the Business Plan and Rs. 499 for the Pro Plan.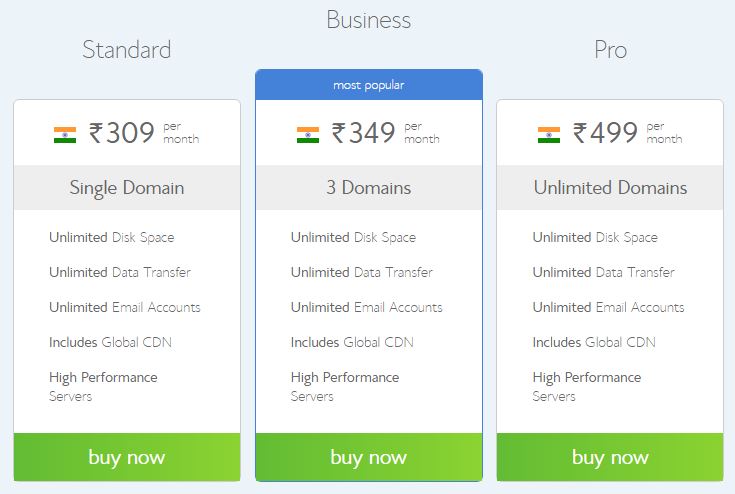 Conclusion
Whether you're a budding entrepreneur, a blogger, a businessman, etc… it's hard to ignore the fact that Bluehost India offers a compelling price for top-notch features. If you're looking to set up a website in any parts of the world, then look upon Bluehost India to serve your web hosting needs. Not only that, but you can also use coupon codes to save on your purchases on Bluehost India.
Thank you so much for reading our article Bluehost India Review 2018. If you have questions or clarifications about our Bluehost India Review 2018, feel free to leave a comment below!
Related Readings: Bluehost Com Vs Bluehost India, Bluehost Coupon Codes
Other References: Bluehost India Review