Bluehost Reseller hosting services have been becoming more popular today. One of the most recommended hosting companies is Bluehost. For a long period of time, Bluehost has been offering quality reseller hosting service. It features advanced control panel, multiple technologies, great allocation of server resources and as well as responsive support service. It also provides customers with a flexible and powerful administration panel. From there, customers will be able to manage their billing information and as well as the client with ease.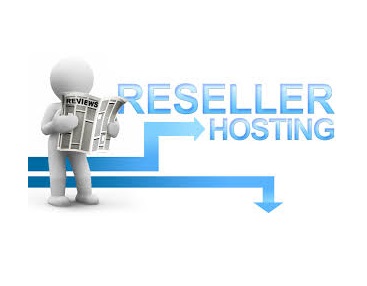 Among the other Bluehost's reliable reseller hosting feature are the following:
Free domain system
Free WHM & cPanel
Instant Activation
CGI, PHP 5, Fast, Python, Ruby on Rails, SSH
100GB disk, unlimited accounts, 1 x IP, 15 Mbps
Anytime money back
It was already announced by Bluehost sometime in November of 2014 that signups for new shared reseller hosting will not be any more acceptable. Bluehost's Partnership with ResellerClub was announced as well. It is Bluehost's recommendation to make ResellerClub as the choice for Reseller hosting. Let us take a look at the things below that you may want to know:
ResellerClub
With ResellerClub, they develop and specialize in most complete services and products for Resellers. This is why Bluehost have decided a partnership with ResellerClub. Their products include reseller platforms for Linux and as well as Windows, instant sales page, reselling of domains, some add-ons and as well as features. You may see what other offer does the Bluehost  ResellerClub has through their site.
For those wondering if they offer discounts, especially to those existing customers of Bluehost who decided to move over, ResellerClub offers migration services at no cost. In addition, customers who decide to move to ResellerClub will save money.
The migration support is one of the offers of ResellerClub. They manage migration services as well for those Resellers who have Bluehost's WHM/cPanel.
Existing Bluehost Reseller Customers
For those who are existing Bluehost Reseller customers, Bluehost will still continue their service. However, new Reseller signups will not be accepted anymore. Bluehost will recommend the use of ResellerClub.com instead.
Same with the current Reseller accounts, Bluehost will not be canceling their service. But, they would recommend for the current resellers to consider the specialized services of ResellerClub. If ever that the current Resellers would like to move to ResellerClub, it will already provide the migration assistance and as well as the tools.
As for the concerns about the updates for WHMCS and ClientExec, Bluehost will still continue developing security updates for their installations of the ClientExec and as well as WHMCS.
In addition, since a lot of Reseller accounts will be going away, the VPS/Dedicated services do not have ClientExec or WHMCS. However, you can have your own license and manually install it by yourself. You may want to visit clientexec.com or whmcs.com for a better understanding.
Shared Reseller Hosting
In the future, Bluehost will discontinue developing feature upgrades and bug fixer. However, they will still continue the updates for security. As for those wondering about the login failures for Resold Simple Scripts, the Bluehost is still trying to figure out how to resolve the issue.