Among all the web hosting providers in the industry today, BlueHost is the the most recommended one for blogs and website hosting. On the other hand, JustHost is another web host provider who happen to offer almost the same features as the BlueHost. That is why, in this particular article, we thought of giving you a comparison between BlueHost vs JustHost. By the end of this piece, we hope to enlighten and clarify your doubts with regard to these two's web hosting performance in general.
When we talk of web hosting, there are actually a lot of web hosting providers that you could choose from, you can try HostGator, BigRock, SiteGround and such but could be expensive. Sure, there are also those which offers free hosting services, however, we really do not suggest available one if you are into a serious side of business. You really need to know the best web hosting provider before you choose a specific plan. Know that there should be parameters that you should consider when picking a web host. So, without further a do, here is the comparison between BlueHost vs JustHost:
#1 Features and Reliability
We go down first with the features of BlueHost and JustHost.
Bluehost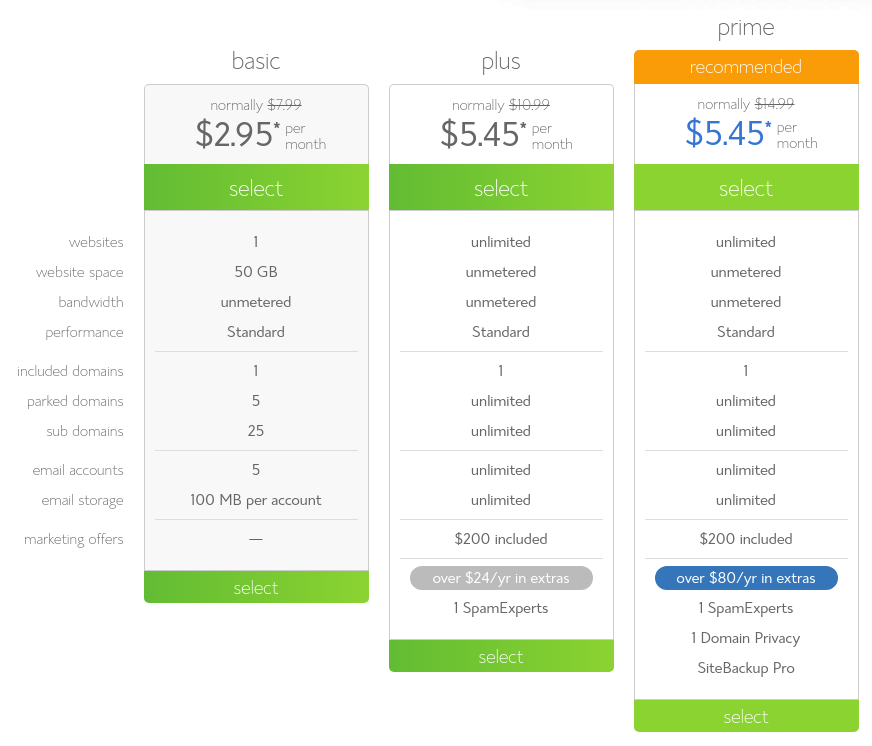 BlueHost is quite an old and experienced web hosting provider with a rich experience of more than 18 years in IT. Established way back in 1996, BlueHost has a clear-cut set of goals for providing outstanding services at best possible prices. The 100% dedicated staff works hard towards total customer satisfaction.
Including attributes such as less than 30 seconds waiting or holding time, there are some really amazing features with BlueHost that withstand on the world class benchmarks. On-site staff with BlueHost is perfect because they are purely in-house people and know what exactly is to be done to resolve the customer issue.
Moreover, they are undoubtedly far equipped technically as well because of their data center, servers and nationwide network of optical fiber. It is that purely seamless approach which offers customers a completely transparency regarding the internal handshaking for problem resolution.
Its basic plan is available at as low as $3.49 per month, without any hidden charges and has got free instant set-up. Get $100 Google credits free as part of a complimentary offer! You can know more in detail about Bluehost web hosting, their features list and how can you host your WordPress blog with BlueHost for $3.49/month from this post.
JustHost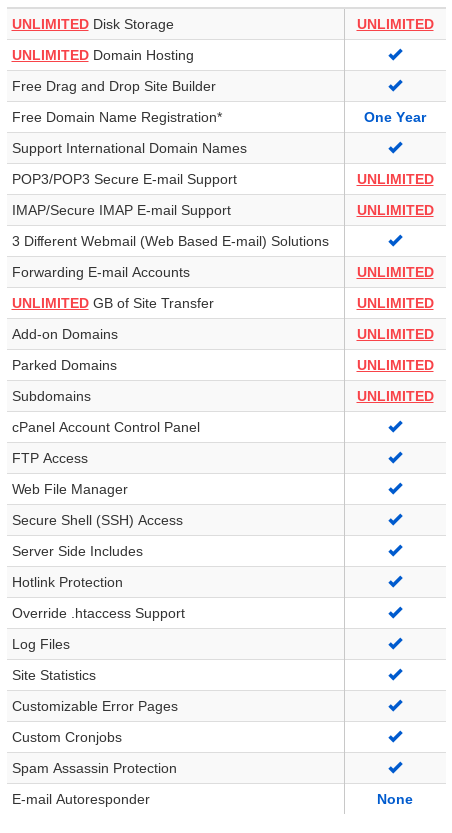 What you will like about JustHost is that they look amazingly confident about their service levels and therefore have launched a wide range of service guarantees, perhaps they pioneer in web hosting market on this front. The guarantee of Reliability ensures that your website is always up and running.
Justhost is another great web hosting service that was founded in 2008. It is well known for giving generous discounts on their hosting packages to attract new customers to their web hosting services. They offer resller hosting, shared hosting etc. and they have any time money back guarantee just like Bluehost.
You can get Justhost for as cheap as $2.95 per month if you click on this link (where you will be getting a huge discount of 69%). So it would be better if you get their account as soon as possible before the discount ends.
Their continuous monitoring system ensures minimum downtime and keeps you allured in a reliable web hosting environment. Better aspect for you to rejoice is that you will always be answered by human beings. You will not be answered by machines or with automatic voice responses! A well-equipped support staff is up on its toes to provide the resolution in minimum turnaround time. Access to call center is 24 x 7 or even if it is an email, you can expect to get assisted immediately.
Supported with a phenomenal money back guarantee, you get remainder of your term fees early. This is after deducting set-up and installation charges that are one-time cost to the company. JustHost is providing a lot of lucrative benefits to the customers in the form of unlimited GB of space and data transfer. They also offer unlimited domain hosting, email accounts and MySQL databases.
#2 Service Level
When it comes to service level, both of these hosting services offer 24 X 7 customer support to their users, and both of them have live chat system. Where you can directly talk or chat with their support team to get your queries clarified within minutes. As far as most users see, Bluehost vs Justhost, Bluehost offers excellent support to their users, and whenever you had doubts and issues, their support had solved in minutes.
You will also get:
WordPress hosting related help articles (so by just reading you can solve some of your issues)
Knowledge bases to clarify your doubts
Started wizards (to help beginners to get started) and video tutorials to easily solve your issues
#3 Additional Distinct Features
Freebies are always a matter of interest for any consumer and JustHost knows this fact very well. Get fabulous free site builder, domain name registration and instant setup! The basic plan is available at merely 2.95 USD per month. Reseller plans of JustHost have been offered in three versions.
Here's what you all get in common:
1 free domain name
$100 Google AdWords credits
Free website builder
Free templates
Anytime money back guarantee
There are multiple reasons to select BlueHost as a web service provider. Including its 24×7 US based customer support and extremely easy single click installs. Aside from that, they offer ultra-fast servers and a superb track record. The award winning customer support with hundreds of dedicated and well-trained customer support executives. They will leave behind a great experience with every interaction you do as a customer.
The top company in the field of web hosting backed up with latest technology servers and reliable due to solid experience make it the first choice. Not only in web hosting, but BlueHost is as well a leader also in WordPress hosting and open source hosting. Enjoy diverse website builders and most easy installation of website scripts here to make your task absolutely simple! So, in WordPress, Bluehost vs Justhost, Bluehost is recommended.
Website transfer is just a matter of clicks at JustHost.com; all you have to do is fill in a small form online. You are completely relieved with all hassles of website transfer. This is because JustHost would do it for you absolutely free of cost! Along with freebies like free domain transfer and domain name registration. Aside from site builder and templates, you will also get $100 Google credits and $100 Bing ad credits. Now isn't that something to be called amazing?
BlueHost vs JustHost: Final Verdict
A lot have been using Bluehost on their websites from a long time now. Most of them are totally satisfied with their services. Justhost is also a better hosting service and you can get it even at a cheaper rate than Bluehost. BlueHost vs JustHost? It depends on your budget and consideration. Also make sure to read all the resources that are mentioned in this post to get a better idea. Especially about using the best hosting service for your WordPress websites. As both of these hosts offer 1 click simple scripts WordPress installation, it becomes pretty easy even for a non tech savvy to install WordPress. Even moving their sites from blogger, Typepad etc to WordPress without any hassle.