We will lay down the things that you need to consider on how to choose a web hosting service (WordPress) provider for you. If you are into blogging or you have your own website that you would like to be hosted, how to choose a web hosting service is quite challenging. The web hosting is basically one of the components of having a successful website, which is often overlooked. At the end of this article, you will also learn about the importance of web hosting for your business.
If you are into WordPress, choosing the right WordPress hosting can help boost your sales and as well as improve your site's SEO. When it comes to WordPress hosting, there are actually variety of types like Shared, Dedicated, Free, managed WordPress hosting and as well as VPS. Here, we will also magnify the importance of web hosting in WordPress.
WordPress Hosting Requirements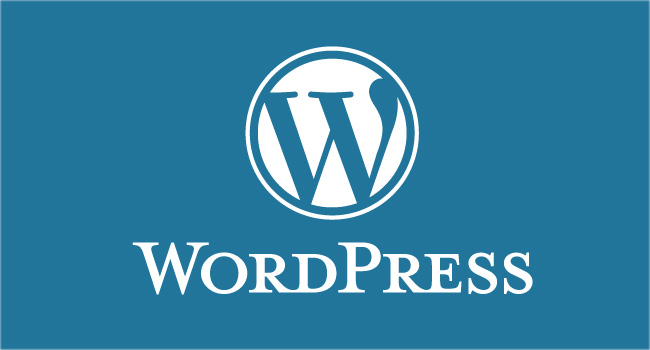 Among other blogging sites, WordPress is one of the most popular. It is mostly used because of how lightly-weight script it is. Aside from that, it is also compatible to almost all web hosting provider companies. When it comes to hosting WordPress, the following are the basic requirements:
Because of WordPress' popularity, all of the WordPress hosting provider companies offers easy 1-click install options in WordPress. We have also included a list of web hosting companies that supports running of WordPress site.
How to Choose a Web Hosting Service (WordPress): Things You Need to Consider
Security, reliability and speed are the three most important factors that one needs to consider when choosing the right WordPress hosting. But first of all, before anything else, you should fix and consider "Your Needs" first. You should evaluate your needs first before you purchase your WordPress hosting as it can even help you save hundreds of dollars.
How to find and evaluate web hosting services?
We already have mentioned above how there are various types of WordPress web hosting options that are being offered. Most of the web hosting providers offer Free, Shared, VPS, Dedicated and as well as Managed WordPress hosting. So, with this, let us walk you through each of these options to help you in choosing the right WordPress hosting plans or packages.
Free WordPress Hosting
In the web hosting world, free hosting are such a catch to most of the newbies. A lot of web hosting providers offers free WordPress hosting from small groups or posted in online forums. There are cases where it is being managed by someone who is also reselling a small part of his server space for him to cover up some of its revenue. Some of them will tell you to put their banner ads on you website. There are also those who will ask you to put a text link in your website's footer. They will sell that particular text link or banner to cover up the cost of the free space. Not just that, they will be able to earn along with it an additional profit as well.
However, the drawback of this free WordPress hosting aside from the advertisement is its unreliability as well. In addition, you will be be able to know when this particular person will stop offering its free service. They can even leave you hanging any time they want. Now, if you are very serious with your own website or business, then you should avoid, at all costs, any free WordPress hosting offer.
Shared WordPress Hosting
Among the other type of WordPress hosting, Shared hosting is the most used by novices. It is not only the most affordable but it is also a good starting point for those who are new users. In a Shared hosting, you will be share a large server with various number of sites as well. The hosting providers will be able to offer service at a much cheap rate by having various sites just on the same server.
The good thing about the shared hosting among all the providers is having the unlimited resources. Though, of course, there is really no such thing as being unlimited. In web hosting, unlimited means you will still have restrictions in usage. If ever your website starts to take up a lot of substantial server load, then they will force you to upgrade your account politely. If they will not take this kind of action, then it is very possible to acquire negative effect on its overall performance of any other websites hosted as well on the same server. This is where it gets back to the conventional wisdom: as your own business grows, your overhead cost as well.
So, if you are into small businesses or one of those starting bloggers, then the Shared WordPress hosting is the best solution for you.
VPS WordPress Hosting
If we talk about virtual machine, then it refers to Virtual Private Server (VPS). It is a kind of method where physical server computer is being partitioned into multiple servers. But, of course, with respect to each client's need. Though you will be sharing the server with others as well, it will give you a lot of control as much as a dedicated server. Aside from that, it will also have the privacy of a separate physical computer and could also be configured for it to run into specific server software.
Those who utilize VPS to scale their particular websites are those who are intermediate users. Other than that, medium-sized bloggers and as well as developers are also into VPS hosting. If ever you are one of those who have no technical knowledge at all, they we suggest that you purchase a managed VPS instead. It means that the WordPress hosting company will manage all the possible system upgrades and they will be able to assist you if ever needed.
This kind of WordPress hosting if best for those who are in medium-sized businesses, aspiring developers/designers, or have high traffic blogs.
Dedicated Server WordPress Hosting
The dedicated server refers to physical serve that you will be able to lease from the hosting provider company. It will allow you to have and take full control over the server. Even the choice of operating the hardware, system and others. If you are one of those who are just starting out, they you will not need the dedicated server WordPress hosting. When your site is now receiving a vast amount of traffic, then you may now consider upgrading your hosting to dedicated server.
If you have no experience with servers or have no system administrator to run your website, then you should get the managed dedicated server. Those hosting providers that offers managed dedicated servers employ a full-time system administrator that will maintain your server. Aside from updating your software, they will be responsible for server monitoring, offer phone support and others as well. Most of those top websites available today utilizes clusters of dedicated servers.
If your site have extremely high traffic, then we suggest for you to get a dedicated server WordPress hosting.
Managed WordPress Hosting
Because of the vast number of users that are into WordPress, there are already a lot of web hosting providers that offers managed WordPress hosting. Having an account to one of these WordPress hosting providers will allow you to only host WordPress based sites. The good thing about managed WordPress hosting is that you will not have to worry anymore about anything. You just let everything happen as they optimize the performance of your website. Aside from that, they will also make sure that your site will be secured and will keep regular backups as well. They will also advise you if a particular plugin is providing negative impact.
Knowing all those WordPress hosting options, it is up to you now to make the final decision. Each of those WordPress hosting provider companies offers excellent support and as well as service. Know that you know how to choose a web hosting service, check out the following web hosting providers:
WordPress Web Hosting Providers
Bluehost
In the world of web hosting market, Bluehost is one of the grandest names in the industry. They have already became the official recommended hosting provider of WordPress. With this web hosting provider, you will not have to worry anything about your website becoming slow. Even if your website acquires a lot of traffic, do not worry anymore.
Check Here for Bluehost Discount Coupon Codes
HostGator
Among the most popular web hosting providers today, HostGator is one of those who offers 1-click WordPress installation. It guarantees 99.9% up time and a 24/7 support system making it a smart choice for every website owners.
Check Here for Hostgator Discount Coupon Codes
SiteGround

SiteGround is one of the highest rated hosting providers in the industry. They are able to provide unique in-house WordPress security solutions and speed as well to make your website as secure and as fast as possible. Aside from that, they are also known for the best 24/7 support in the WordPress community.
Check Here for Siteground Discount Coupon Codes
iPage

Today, iPage has over 1 million sites that they have provided hosting with. It is also one of the most well-known brand when it comes to WordPress hosting. It also offers 1-click WordPress install, 99.9% uptime and a 24/7 support. You will get a free drag and drop builder, a free security suite and even everything else that you need to build a successful site.
Check Here for iPage Discount Coupon and Review
If you find our article on how to choose a web hosting service helpful, drop your comments! Now that you know how to find and evaluate web hosting services for WordPress hosting, check this out: