As you may know, Hostgator is one of the best hosting websites in the interwebs today. They are serving thousands of different clients from around the world and have satisfied most, if not, all of them. Their commitment to pushing the envelopes in hosting technology is what makes Hostgator stand-out from the crowd. They are known for their 99.9% uptime on all of their servers and their impeccable support hotline that's open 24/7/365. But all of that is irrelevant if you don't know which hosting services you might need for your business or brand. And Hostgator has a plethora of services. So here at HostingDecisions, we will give you a rundown and comparisons of Hostgator's WordPress, Cloud, VPS and Dedicated Hosting Services.
WordPress Hosting
One of the Hostgator Hosting Services is the WordPress Hosting. In this service, you can set up your own WordPress blog or have an existing WordPress migrated to Hostgator. Their WordPress Hosting can load 2.5x faster because of their state-of-the-art implementation of their cloud architecture and multi-layered caching. They also provide a clean and easy-to-use interface to easily manage emails or setting up auto-backups.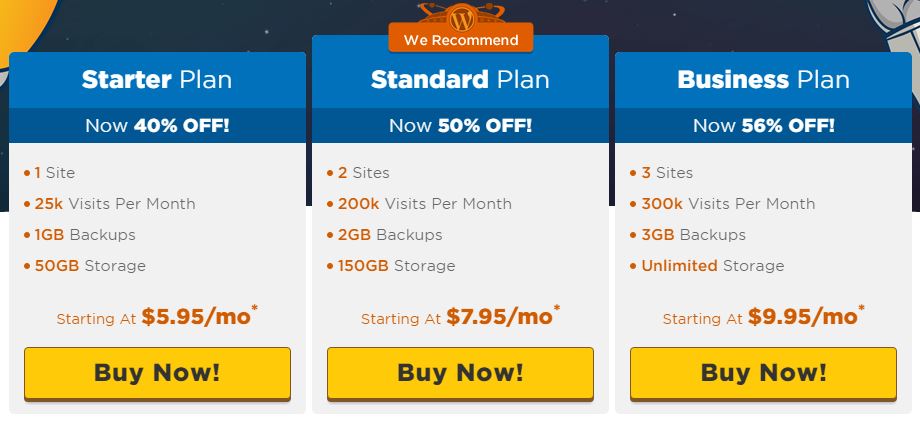 cPanel: No
Storage: 1-3GB (Backups), 500GB-Unlimited (Storage)
CPU: Not Specified
RAM: Not Specified
At the price of $5.95 a month, you can avail of their Starter Plan that gives you the features of having 1 site and have 25K visits per month on that particular site. You also have 1GB of backup for files that you want to save remotely and a 50GB storage for all your storage needs. This plan also gives you free migration of up to 1 WordPress site. For their recommended Standard Plan priced at $7.95 a month, you can get 2 sites and 200k visits per month among them. You also have 2GB of backups and a 150GB storage. You also have the ability to migrate up to 2 WordPress sites for free. And their Business Plan priced at $9.95 a month gives you 3 sites and 300K visits per month. You also have 3GB of backups and UNLIMITED amounts of storage.
Along with this, you can migrate up 3 WordPress sites for free as well. Across all the plans, you also have a Global CDN, Automatic Malware Removal, cPanel functionality, Unlimited Email Addresses and Google Adwords Credit worth $100.
Cloud Hosting
Cloud Hosting is for those who have a bigger website that brings in a lot of traffic. Hostgator's Cloud Hosting can load our webpages 2x faster than using a simple hosting service. They can achieve this because of their low-density servers, multi-layered caching and using premium hardware tailored to handle loads and loads of traffic. They also provide statistics for your website that gives information about the performance of your website. It's also 4x scalable in terms of traffic demand so you won't have to worry about a thing while you sleep easy.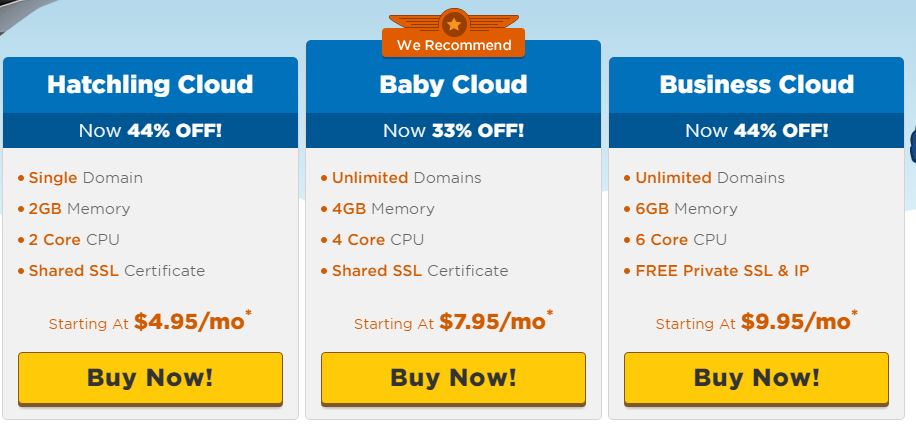 cPanel: Yes
Storage: Unmetered
CPU: 2-6 Cores
RAM: 2-6 GB
For the starting price of $4.95 a month, you can avail of their Hatchling Cloud which gives you 1 domain. The processing power of your Cloud Hosting is powered by 2GB of RAM (Random Access Memory) and 2 Cores of CPU. For the Baby Cloud that is priced at $7.95 a month, you can have as many domains you can imagine. The processing power will be taken care of by 4GB RAM and 4 Cores of CPU. And for their Business Cloud which is priced at $9.95 a month, you also have unlimited domains and your processing power is taken care of by 6GB of RAM and 6 Cores of CPU. You also have free Private SSL and IP for added security.
Across all the plans, you also have the following features: Local Caching, Unmetered Bandwidth, Unmetered Storage, Unlimited Subdomains and cPanel functionality.
Virtual Private Servers (VPS) Hosting
VPS Hosting is recommended for those who want to have semi or full control over their servers. Hostgator's VPS Hosting service gives you upgrade flexibility if you feel the need for it once your brand grows. Having full root access, you can also install different kinds of proprietary softwares with ease to customize your hosting environment. Hostgator's VPS hosting also boasts top-of-the-line hardware by the use of 32-Core AMD Opteron 6376 processors, 128GB of RAM, and 3.6TB of RAID 10 storage. This top-of-the-line hardware ensures reliability and reduced risk of failure. In addition, you also have the choice for a semi or fully-managed servers according to your needs.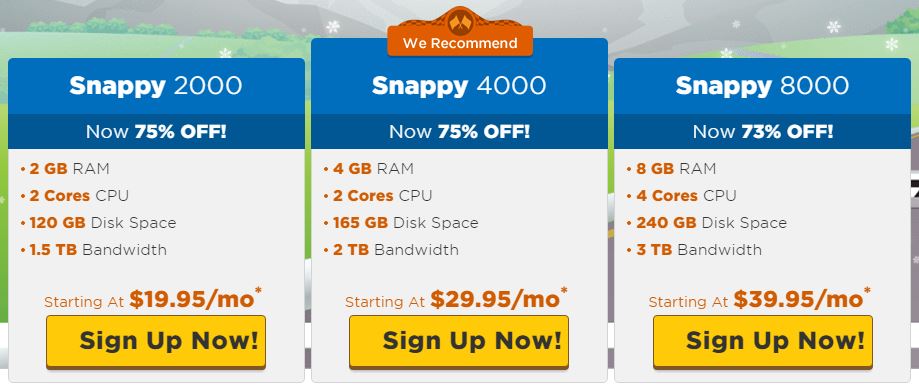 cPanel: Yes
Storage: 120-240 GB
CPU: 2-4 Cores
RAM: 2-8 GB
Starting at $19.95 a month, you can avail of their Snappy 2000 plan that gives you 2 CPU cores It also gives you 2GB RAM, 120GB of Disk Space for storage and 1.5TB of Bandwidth. For $29.95 a month, you can have Snappy 4000 plan that offers 2 CPU cores. It also gives you 4GB RAM, 165GB of Storage and 2TB of Bandwidth. For $39.95 a month, their Snappy 6000 gives you 4 Cores CPU. It also gives you 8GB RAM, 240GB of Storage and 3 TB of Bandwidth.
All of their plans also give you 2 IPs and an option to have a Fully-Managed Server.
Dedicated Servers
Dedicated Servers are for big businesses that demands loads of traffic. They allow for maximum configuration, installations of softwares, customization, and overall flexibility. Having a Dedicated Server will provide your sites great speed, 99.9% uptime and very high levels of security. cPanel and WHMCS are also included for easy management of your website.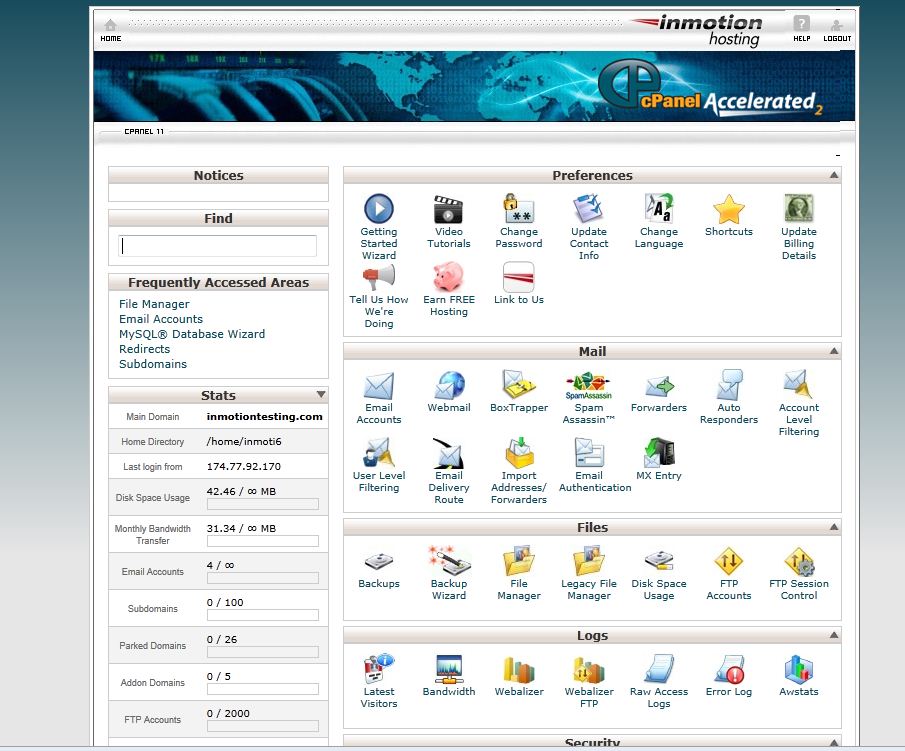 All of their Dedicated Servers also use top-of-the-line Intel Xeon's to take care of all the computing needs. Hostgator's Dedicated Servers is not just a server. It's everything that you could ask for in a hosting environment put into one of the hosting services.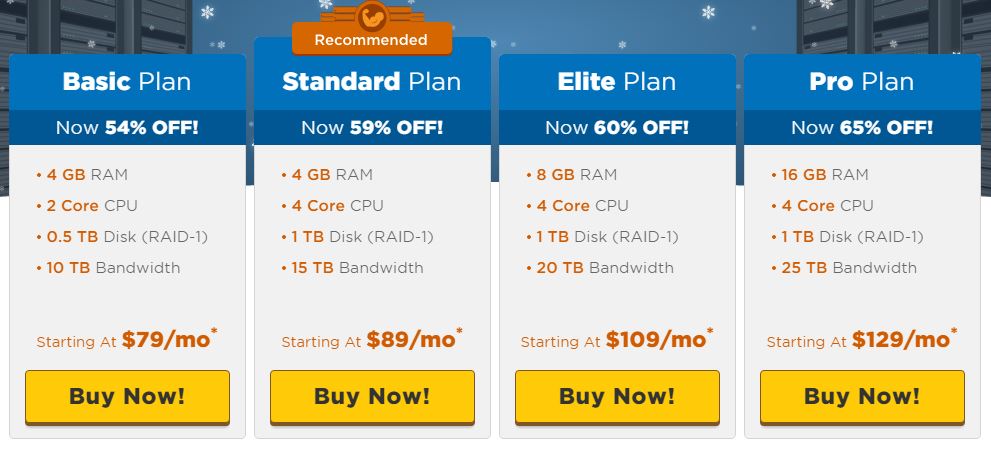 cPanel: Yes
Storage: 500GB-1TB (in Raid-1 configuration)
CPU: 2-4 Cores
RAM: 4-16 GB
Starting at $79 a month, you can avail of their Basic Dedicated Server. It gives you 2 CPU Cores clocked at 2.3GHz. In addition, it also has 100Mbps of uplink, 4GB of RAM, 500GB of Raid-1 Drives, 10TB of Bandwidth, and 2 Dedicated IPs.
Going up to $89 a month gives you their Standard Dedicated Server. This plan has 4 CPU Cores clocked at 2.5GHz. In addition, it also has 250Mbps of uplink, 4GB of RAM, 1TB of Raid-1 Drives, 15TB Bandwidth, and 3 Dedicated IPs.
Their Elite Dedicated Server are priced at $109 a month. And this plan gives you 4 CPU Cores clocked at 2.5GHz. In addition, it also has 500 Mbps uplink, 8GB of RAM, 1TB of Raid-1 Drives, 20TB Bandwidth and 4 Dedicated IPs.
Finally, they have a Pro Dedicated Server which is priced at $129 a month. It gives you 4 CPU cores clocked at 3.3GHz. In addition, it also has 1Gbps uplink, 16GB of RAM, 1 TB of Raid-1 Drives, 25TB Bandwidth and 5 Dedicated IPs.
Final Thoughts
So here's the comparison to the Hosting Services that Hostgator has. If you have any further questions regarding this article, feel free to comment them down below.