Domain Name vs Website Name— If you are a newbie, it is common to make misconceptions about the three vital facets in the world wide web — domain, hosting and a website. The difference between domain name and website name is not quite clear to many beginners. To still have confusion about the three is understandable, but it is very significant to get things straight. You should know about the roles they play. If you are planning to create a website, you must be familiar with those mentioned aspects. Let us discuss it further below.
Domain Name vs Website Name
Domain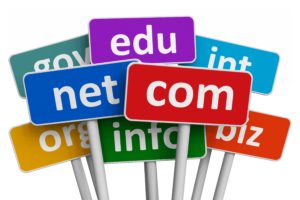 When you surf the net and visit websites, you do it by typing or clicking the website address. That address of the website is the "Domain Name". If a website owner registers his website a domain, it gives right and as well as sole ownership to his site. It is the only website in the market that has the unique domain name that he declared ownership with. But, note that having a domain name doesn't mean that it ends there. Right after you enter the domain name to a certain browser, there is a simple process that happens in the virtual side. The domain gets translated to a specified server IP address. These IP addresses are numbers that the computers use to communicate or contact each other. Therefore, it is pretty much the same as contacting a phone number with a specified phone number.
There are actually different types of domain names. Two of the common domains are the generic and as well as the country code domains. To get a clearer view, examples of generic domains are Google.com, Facebook.com, Twitter.com, etc. The country code domains basically use two-letter country code in the domain. For instance, Google.com.ph for Google Philippines.
In addition, for personal websites, they usually put up their names as their domain like perezhilton.com which is owned by Perez Hilton.
Having an owned domain name makes your website appear more professional. However, this domain name would not work if it is not hosted on a server. For it to work, you will need to have a proper-configured hosting.
Hosting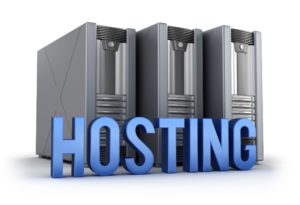 This refers to a web server which is basically the storage of the website's data. It is a space that you rent out for your business. It can store a lot of data on a website. Just like the domain, hosting also has various types like:
Shared web hosting
Dedicated web hosting
VPS web hosting
Cloud web hosting
Reseller hosting
Those types are under the larger hosting services. One major type is smaller hosting services which include the most basic small-scale file hosting and a website. The files can be delivered with only minimal processing or "as is" to the web. This type of hosting is normally offered free by internet service providers. Examples of this type are:
Free web hosting service
Single page hosting
Personal website hosting
Business web site hosting
Hosting services are vital for it will be the place to store your files. This is considered as the home of your website. In addition, without it, your website will not be available for viewing online.
There are web hosting providers that you can tap to rent out network connection and as well as web servers to resellers or even to end-users. They will be the one to handle most server maintenance work like backup, maintenance, root configuration, etc. However, end users have to cover everything by themselves.
Website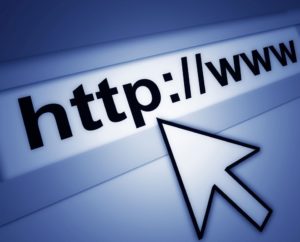 A website is composed of web page collection. If you type in a web address to your browser, you will be taken to the certain website's homepage. It does not only consist of one page but could be hundreds of pages, depending on the owner.
If you are a visitor of a certain site, from the hosting server, you will get to view the files of the site which represents the website. These files are what the potential customers and as well as site visitors will be able to see when they search for your services and products. You can upload a variety of files that are needed for your website. In addition, it could be a photo file (.jpg, .png, etc.) or even mp3 files and of course the website files which are normally html or php files. These are few of the files that web-hosting servers are able to read.
Final Thoughts: Difference Between Domain Name and Website Name and Hosting
To summarize, here's the distinct difference between domain name and website name and hosting server: domain name vs website name…
You can consider a Domain name as your home address; Hosting server is your house, and the furniture within your house is your site files (website). Without each other, you won't be able to create a live website.