HostGator is famous as one of the companies that globally provides web hosting and any related services. Due to Hostgator's offers of hosting solutions, they have been constantly receiving requests for HostGator Account.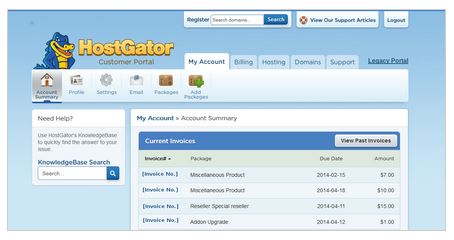 Just like the other companies, HostGator too have sales and as well as special promotions. For those who place an order, HostGator will send a confirmation email when your order is finished processing. There may be the delay in delivering the new accounts because of the high amount of orders, especially during their sale. If you are wondering for MUST know kinds of stuff about having HostGator account, have a read of the following:
#1 HostGator Account Customer Portal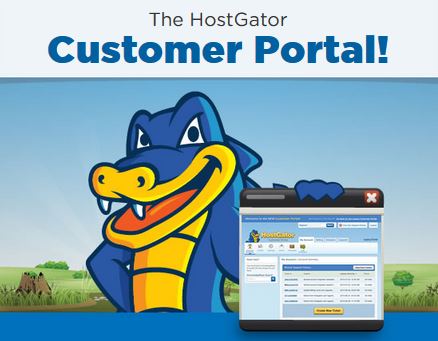 In the HostGator, you will be able to access your account through their Customer Portal. You will be able to view My Account, Billing, Hosting, Domains, Support and as well as Specific Tasks.
Under My Account tab of the portal, you can access the summary of your account, profile, settings, email. packages and adding other packages.
For Billing tab, it includes your billing history, making a payment, manage your cards, account credits and as well as managing PayPal Billing Agreements.
Hosting tab is also available. It has been incorporated into the portal in order for the HostGator to extend their Single Sign on initiative. There are quite a few of icons under this section. In this tab, you can access the Hosting Dashboard, email, traffic of your website, files and folders, domains and 5 more others.
More Details
There is also a Domains tab from which you will be directly linked to the domain control panel of the HostGator.
Lastly, the Specific Tasks tab. In this tab, you can view the ticket history, manage emails and contact support.
Other than those mentioned tabs available in the portal, there are also additional features. You can find a button at the top of the page for you to go to support and knowledge base articles. There is also a Knowledge Base search bar that is made available for your convenience. Another search bar is for Domain searching to search for possible available domain names. HostGator's social media pages can also be found at the bottom of the page.
In addition, shared customers can access their control panel through the HostGator Account Customer Portal. It could also be referred to as Single Sign On. This service allows the navigation through the billing account and as well as cPannel through logging in the information of your billing.
#2 Discounts
If you are already a member of the HostGator, you may take advantage of their discount offer. However, it is only applicable to those hosting packages that are newly created. The discount will not be applicable to renewals, extensions or even upgrades of existing hosting packages.
Any existing hosting package will not be able to be canceled. It will not also be transferred to another new package just to avail the discount. Your HostGator Account will be billed for the discounted amount if ever it occurs.
In addition, with the discount, it will not apply to upgrades, renewals or extension of any existing hosting packages. For domain names, the discount is only offered to those that are newly purchased. It is also only applicable to the first invoice and not the lifetime of the package.
More Details
To know more details about the duration and the availability of a particular promotion or sale, you can visit the following link below:
If you want to have a new package to any existing hosting account, you need to order through their signup page. In signing up, you will be asked to provide a password for your billing. That's in order for you to complete the process. That is when your order will be added to the billing account.
In line with availing the discount, if you happen to have sign up for another package in your Customer Portal, there is a need for you to contact HostGator through Live Chat or phone. You should request to have the coupon that you have to be applied to your hosting package that is newly purchased.
#3 Account Add-ons
HostGator have a list page of add-ons that you need in order for you to proceed to certain account services and add-ons. Among them are the following:
Update Primary Domain
Generate CSR
SSH Activation Request
SSL Installation
Purchase Dedicated IP
Company Validated SSL Certificates
Domain Validated SSL Certificates
You may visit HostGator's Account Addon page for more details.