It has been not so long since Bluehost and HostGator — two of the most-trusted names in the field of web hosting — brought Indian dedicated versions of their services. Appropriately enough, they are called HostGator India & Bluehost India. There are several reasons why these Indian versions are better than going for the global versions. For instance, you will have a better level of customer support in local language. You will also have compatibility of common payment methods, better performance and loading speed, local SEO boosts, etc. That being said, resembling the global scenario, HostGator India vs Bluehost India has created some confusion among professionals. So, when you're a web-based professional who hails from India or Asia, you may be confused in picking one from the duo. In this article, we have compared HostGator India vs Bluehost India. Therefore, you can decide which one is most appropriate for your web hosting needs.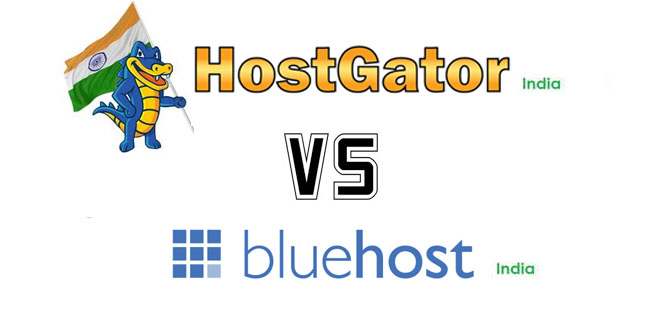 Availability of Hosting Packages
In HostGator India, you get all the kinds of hosting packages you're assured about in the global counterpart. The list includes basic shared hosting in both Linux and Windows environment, reseller hosting, VPS Hosting and a dedicated server sector. Regardless the option you choose, your server will be located in Indian subcontinent, thus ensuring an enhanced loading speed and performance for those who access your website or blog from India or some other parts of Asia. In short, as it comes to the case of service availability, HostGator India never disappoints us.
The case is more or less the same in Bluehost India, where you get almost all the required forms of web hosting. You have, for instance, shared hosting and reseller hosting and you can choose either Microsoft Windows or Linux as the Operating System. As we get to the standalone-server sector, you have VPS and dedicated servers to choose from, in addition to the selection of server location and environment options. However, in addition to these, you also have an option for WordPress hosting. This is a form of managed WordPress hosting you get.
It's a tie!
HostGator India vs Bluehost India: The Pricing Factor
To understand the differences between pricing sectors of HostGator India vs Bluehost India, we shall have a look on the plans of shared hosting in both the providers.
In the pricing sector of HostGator, you can find three different plans to choose from. The first plan, Hatchling, is said to cost you 355INR per month, and lets you host single domain. However, you get the freedom of unlimited amount of resources. The second plan lets you host unlimited domain names with unlimited resource allocation. Guess what? It can be yours by paying just 455INR! The third package, which gives you unlimited resources and a free SSL and dedicated IP, is going to cost you 655INR per month.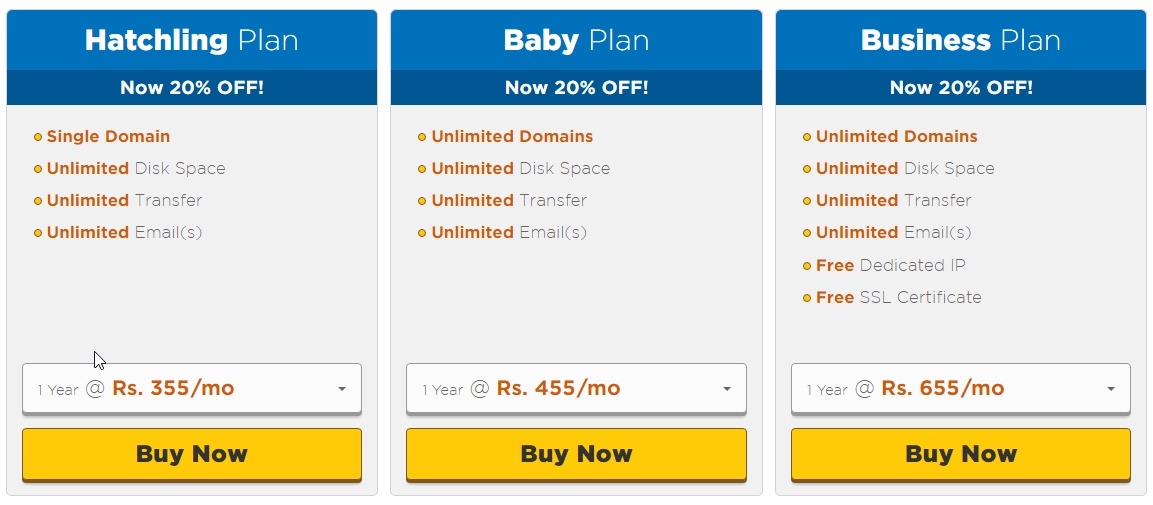 In Linux Shared Hosting section of Bluehost, three different plans can be found, with different amount of resources. The plans are priced at 309INR, 349INR and 499INR respectively. It will give you single, three and unlimited hosting of domain names. In all the plans, you have the benefits of unlimited disk space and bandwidth. But the difference is all about number of domains that you can host. By the way, you need to note that the prices Bluehost give are applicable only when you purchase hosting for three years. Otherwise, you have to pay more.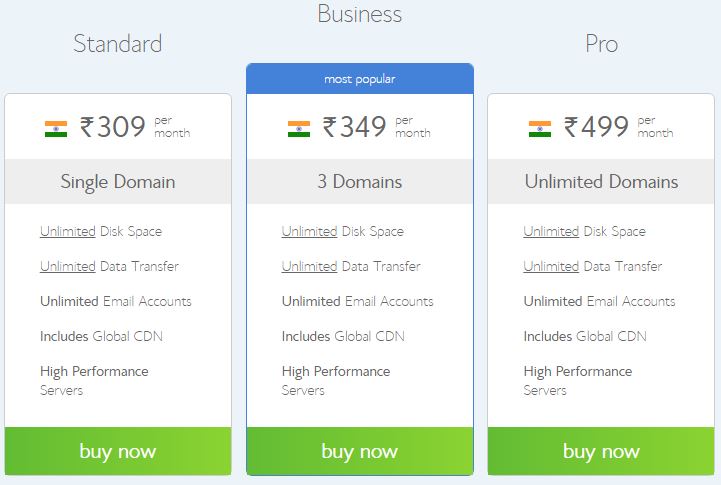 So, on a closer look, HostGator India has a better and affordable pricing plan. In other words, it's the better choice.
Control Panel & Support
While comparing HostGator India vs Bluehost India, you would be definitely concerned about the usability of their control panels and the customer support service.
Just like the case of HostGator global, you are assured about the best-in-class customer support if you go with Indian version of HostGator. The only difference is that you get the same expert support in local language if you prefer it. In addition, as we come to the case of control panel, it has a highly-productive yet easy-to-use cPanel-based panel.
We won't say the customer support of Bluehost India is bad. However, when compared, it seems that HostGator has an upper hand on that matter. Likewise, if we are to take the case of control panel, Bluehost India control panel is somewhat simplistic. Unfortunately, this is not the preference of most of the people.
So, in short, you have room for selection.
The Final Words on HostGator India vs Bluehost India
In light of what we mention on these three sections, it is clear that HostGator India is quite better than Bluehost India. Not only in terms of customer care and intuitive control panel but also the pricing. At the checkout page, you can get the clear idea about pricing. HostGator shows the real amount and doesn't fool you. In short, we do have enough reasons to prefer HostGator India to Bluehost India.
Related Readings : Bluehost Com Vs Bluehost India , Hostgator India Coupon Codes