As a lot of people have been venturing into web development, the web hosting companies have also been growing. The demands that web developers need are being chased by these companies just to get their attention. When choosing a particular web hosting company for your website, one must thought thoroughly of where to settle. Remember how the price should not be your only basis in order to lead to the finality of your decision of why you should choose that provider. Today, there are two good option web host providers that are both good for first timers, JustHost and HostGator. Read through this comparison review of JustHost vs Hostgator for you to know how the two hosting provider differs.
When it comes to buying a certain product, especially one that is affiliated with technology, one must think of not just one, but as many factors as possible. This way, you will not have regrets in the future as you are able beforehand what to expect about the product. Same with choosing your web hosting provider, you should be meticulous as well. Some clients tend to choose the cheapest provider but is not really minding about the offered features. This is not really a good example. You should be wise and be mindful of not only the price but what it can offer you.
In web hosting, HostGator has been of those providers that always gets on the popular list. A lot of users have been constantly praising their services. On the other hand, JustHost is one whose slowly been getting known in the industry as well. Without further ado, here is a JustHost vs Hostgator comparison review to tell you in depth details of what to expect for both hosting providers.
Features and Reliability
Let us first get down on what both hosting providers have laid out for their clients in line with offered features. Each of them have leading features that goes against each other. So, without further ado, read further down below.
JustHost
Just like most of the known web hosting providers today, JustHost is also one who has been giving a lot of free goods that comes along with their services. This makes them a good, average-priced shared host. The good thing about this certain hosting provider is how their website is very easy to navigate. This could be its plus points for this JustHost vs Hostgator review. Their web administration master panel is also user-friendly as the whole graphics interface seemed to have been made for rookie. You would not need to face any problem navigating the whole panel. This makes it a good web hosting provider unlike other hosts which owns complicated administration master panels.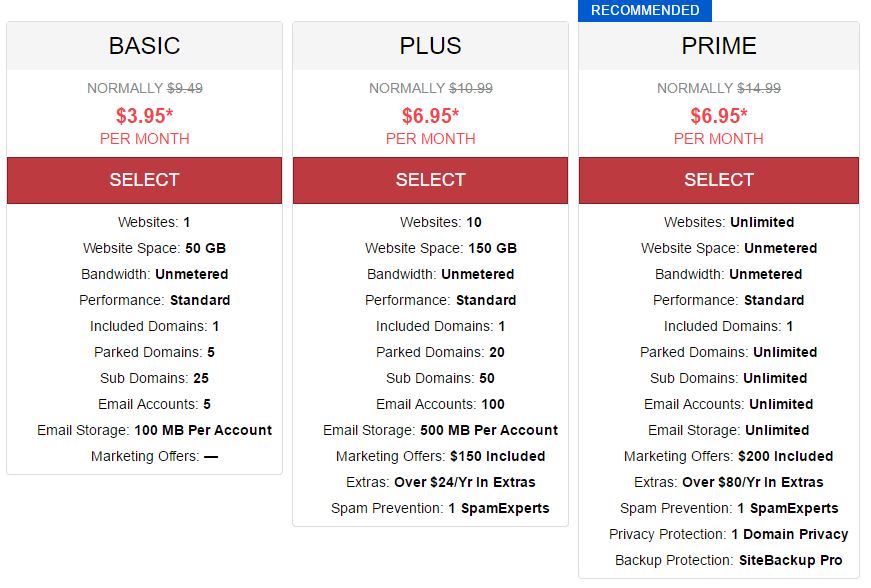 With the unlimited bandwidth, email accounts, transfer and as well as the ample storage space that it offers, experienced users and beginners will definitely appreciate JustHost. Aside from that, it also includes domain name which is what every web developer needs.
If you decide to sign up for JustHost's 2-3 years plan, you would know how JustHost is actually one of the most affordable web shared hosting provider that exists. If you are new to the web hosting industry, this kind of time duration could actually be hard to justify and can be daunting as well. Just like most of the web hosting providers today, JustHost also offers a money-back guarantee. This promises an "anytime" refund of the pro-rated portion of what you have paid if ever you happen to feel unsatisfied of their service.
Quick Facts
Aside from those mentioned above, here are some of their additional extra features as well:
Easy-to-use cPanel control panel
Instant setup
FREE site builders
offers $200 in Google, Bing, and as well as Facebook advertising credits
they have 24/7 live chat and phone supports to answer your queries and to provide assistance
HostGator
For over a decade, HostGator has been offering services and is very respected by a vast number of users for their consistent reliability and their servers as well. HostGator is actually very known as a shared hosting provider, but also supplies offer options for both VPS and dedicated plans for your website as well.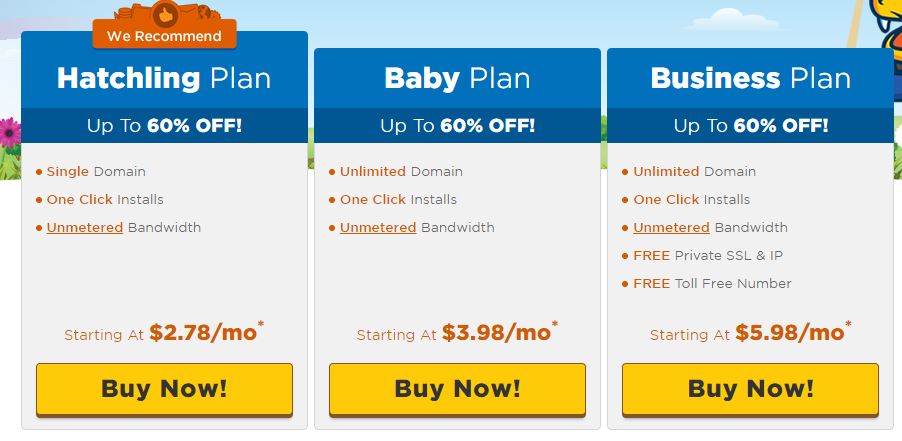 Compared to most prominent web hosting providers like BlueHost, HostGator actually costs a little bit higher than most of those budget-friendly providers. However, they get even with their well-known support and as well as the reliability that it assures. When it comes to features, you get to have a nice control panel as well just like JustHost. Aside from that, they also include unlimited disk space and as well as free website templates. Though, you would notice how the feature list of HostGator is short unlike JustHost. But, you can actually add features that you see fit for your needs. This is an additional point for HostGator in this JustHost vs HostGator comparison.
Primarily, HostGator is actually aimed at those who are semi-technical user which they consider as their strong suit. Though, the basic users can still use the services HostGator but might give them complications in the long run. Windows hosting, Dedicated and as well as VPS are available offers for you to choose what fits your needs. If you need root access, support for Perl, Python, Ruby and other languages, and as well as SSH, then you need to choose HostGator as they offer those mentioned on all their plans.
Quick Facts
Though HostGator have actually nearly limitless control and options for their server, be reminded that they also require a little bit of knowledge than just being a beginner-focused web hosts. If you have to host multiple sites, HostGator have a lot of offerings which makes them a great choice. Another plus point in JustHost vs HostGator Comparison.
Same with JustHost, HostGator have its own list of extra features as well which are enumerated as follows:
Easy-to-navigate control panel
Free use of Weebly site builder
Unlimited disk
Unlimited bandwidth
No limit as well with emails
24/7 a year premium customer support
Performance
For all primary network services and as well as data centers, HostGator has affiliated themselves with the SoftLayer. It is one of the best networks which makes the performance of HostGator better compared to other cheap providers. But, it could actually be a little bit negative than JustHost as having a third party data center can be out of full control.
On the other hand, JustHost have actually a world-class data center that is located in Chicago, Illinois. This ensures the JustHost's hosting performance. The provider ensures the hosting sites fast with their high performance kind of quad processor servers. Aside from that, they have 10 gigabit Ethernet connections as well. They utilizes a UPS power back-up generator as well for them to keep those hosted sites reliable and secure. It proves how JustHost's performance of the websites are really being properly guaranteed.
HostGator as well performs great in line with loading speed despite the data center as all their servers machines are actually branded ones. Both comes with quality components and as well as hard drives ensuring the peak performance of all their hosted websites. In this case, the performance of both JustHost and HostGator are actually able to provide almost the same output. So, when it comes to performance, there is no doubt that each of these web hosting providers are able to provide great.
Technical Support
Just like the other web hosting providers that are available in the market today, both JustHost and HostGator have actually excellent 24/7 live customer support. Both sides have great staff that are friendly and knowledgeable in almost all aspect of web hosting. They will also give definitely detailed assistance to clients. In most cases, both the customer support of the providers can actually response within 2 minutes.
In addition, in this JustHost vs HostGator comparison, both companies have actually knowledgebase with contents that involves all the aspect of web hosting. Not just that, they also include video tutorials and user forums which helps the customers into solving issues. Also, another plus to JustHost, this provider comes with a special starting Wizard. This is especially helpful to those newbies that have only little knowledge about web hosting.
JustHost vs HostGator: Final Verdict
To wrap it all up, JustHost vs HostGator, both actually excels more at the basics. They are all good for shared web hosting, however, when we go with the comparison of dedicated and as well as VPS hosting comparison, this is where you see a gap. If you want a great quality service and resources, then you should go for HostGator. They provide a great help for the customers to grow. They will definitely give the users a boost for their fully or even semi-managed options.
Aside from that, state-of-the-art kind of infrastructure, and as well as their 24/7 technical support via phone, chat, or even email for the whole year are also a plus. But if you are thinking of your budget, then you can give JustHost a go. Since it also have good features and services, though not as good as the HostGator.