Servers exist for your website to run in the world wide web. A number of networks of servers that are housed around the world are known to be the Content Delivery Networks (CDN). Those who are not using a CDN will have to ask an access to your web host's server from their central location. With this, the speed of your website is much slower, especially for those who are not near from your server's central location — this is where CDN enters. So, how does CDN speeds up your website? Read further more to know more about the details.
What is CDN?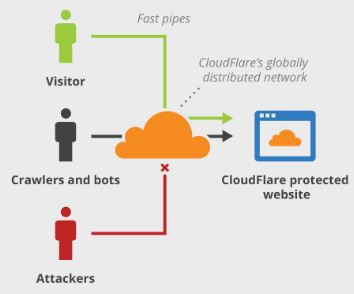 CDN is known as network of those dispersed servers geographically. There are CDN node which are known Edge Servers – the one responsible for caching the static content of a particular website. Some examples of this are CSS/JS files, images, and other structural components. Since majority of the page load time of an end-user is normally spent on retrieving those kind of contents, building blocks of a certain website from one server to many nodes make sense. An example of CDN is the CloudFare.
How CDN Speeds Up Your Website
When you are using just a single server, there are chances that your site would crash and overloaded as well. However, this should not be the case if you make use of CDN. With CDN, you would not have to deal with this problem anymore. It will just let your user access the cached version of your website from the original web host which is near to them. There are also instances where when the locations of your server is somehow overloaded, they will just be switched to another server location. This will make your website's load faster making your search engines and customers satisfied and happy as well.
Whenever a particular user request for your website, a node near in the user's proximity will be the one responsible to deliver the static content. This scenario ensures a shortest distance for the travel of data which provides fastest website experience.
Benefits of CDN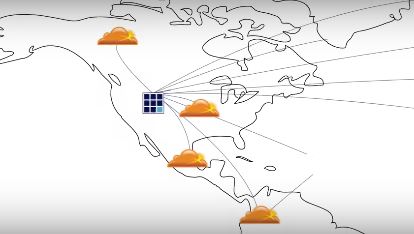 The main advantage of CDN is for your user's experience improvement when it comes to speed. It is what the most that matters in the user's prospective. CDN speeds up your website definitely basing from most of the users' reviews as well.
There might be instances where a website is hosted in just a particular region. Aside from that, majority of the users might also be coming from different regions. If a particular website is hosted in South America, there might be report from GTmetrix with fast speeds basing on the default test location. When a vast number of users come from different continent, then the speed will definitely be fast.
From global CDN, users are allowed from a certain point of origin to download static content from closer source. Rather than connecting from Asia just to retrieve data, user can just connect to certain server which is nearer to the user to get the same particular data. With this put into consideration, then the latency is reduced and will provide a more faster loading experience of your own website.
With CDN, faster experience is not only ensured, they can also help prevent your website from crashing from traffic surges. Aside from that, CDN will also help distribute bandwidth to a number of servers rather than allowing only one server.
CDN's Cost and Implementation
Cost
Most of CDNs are expensive as they are third-party paid services especially for those enterprise websites that have high-end setups. However, there are also available CDNs which are more cost-effective for those small/medium website oriented solutions.
The value of a CDN actually depends on several factors. The things that matter is with number of bandwidth, the region reach, and as well as the security SSL needs. For instance, if most of your users are not near your server, then purchasing nearer server is a plus.
Implementation
Setting up CDN to your website is actually not hard, contrary to what most of client thinks. Though, there might be instances but it depends of the website's size and complexity as well. For most of the running websites, CDNS are just so easy to implement. Having a CDN speeds up your website so implementing it is a lot better. Importantly, you will have to tell your CDN what particular files would need to be mirrored. From there, you will have to configure your website to send requests to certain files to the CDN for handling.