A lot of us tries to create our own websites for personal blogs, small businesses, and any various purposes. But only a few have actually become successful in making their own website designs visually appealing. We tend to get so caught up to be so perfect about it, that in the end, it would turn out to be one of those bad website designs; or maybe you just don't have the actual skills to become one. That's all right, that's okay. Every once and a while, we need real help. These simple tips are useful for those who aspire to become a website owner who wishes to put their imagination into reality.
#1 – Create a Website Blueprint
Before even starting out with your website, create a simple paper blueprint for the website layout. Just draw out the important sections of your website like the Home Page. Sketch the parts of that Home Page, including your website name, and a small description below. Make it as simple as possible as this can be changed later anyway. You can also do this with your About, Contact, and the other web pages that you wish to put into your website.
#2 – Just Do It!
Now you have a simple sketch of your website, it's time to put it into birth. Try to make it the same as you have done it on paper since you will be altering a lot of it(or not?) later. You should be starting out with your Homepage and the About section as this is the 2 most basic steps involving website creation.
#3 – Try out Grids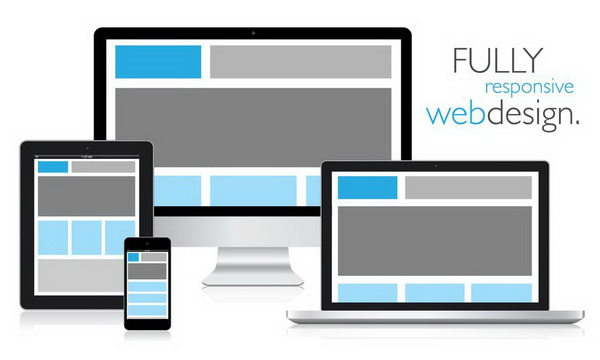 Grids are important in avoiding website designs. This breaks sections of your website. Grids with modern, sleek web designs are the ones I would recommend as these types of designs are such eye-enticing. Try out simple blocks and grids around your website, you can try out visible grid lines for more modern and richer gaze experience.
#4 – Theme Colors, yo!
Your website theme should correspond to the color, as this would greatly affect visual appeal. Try out lighter colors for a calm and relaxing experience and darker shades if you want more texture and intensity. Think about the layout of sites like
Facebook
,
Twitter
,
Quora
, and
Vimeo
. Besides the UI there shouldn't be any color restriction for illustrations or graphic details, as long as they don't interfere with the functionality of the components.
#5 – Typography
Typography adds a little beauty to your website, encouraging readers more when browsing around your website. Develop simple and readable (duh?) website typography. Choosing a fancy and redundant font package may negatively impact your readers and is one of the reasons for having bad website designs. Try out fonts that also agree with your theme colors for better results.
#6 – Rehash your Prototype
Now you have an established prototype of what your website would look like, try experimenting for improvement. This is more like a revision of the project, you may also just try out if you're kind of settled in the prototype. Maybe ask yourself, how would my readers react? Would they be impressed or annoyed? That's something you should reconsider in altering the website design.
#7 – Adding the Cherry
Adding little parts and features for your website should be, either, your first or last concern, as this would divide you from your competitors. Adding a little extra that is useful and uncommon is something online visitors would go for. You should have something special for you like
Facebook
's patented News Feed.
It's time to do it!
What are you waiting for? Start with your own website design now. If you've actually learned something, comment down below. These are just basic educational tutorial for starting out your website and doesn't entirely cover the whole steps. If you really wanted to succeed, experiment on your own and maybe you could learn a thing or two!
You also might want to check the top 5 best website editors, just click this link.