Looking for the best WordPress hosting? Or the best WordPress hosting server? Well, since its' inception, WordPress has been helping bloggers, internet marketers, and other web-based professionals to create and maintain blogs and websites. In addition, their rich collection of plug-ins makes WordPress something exceptional when compared to other solutions for content management. WordPress is easy to use. It allows many non-technical individuals to create a content-rich website with little or no technical knowledge.
Despite this, you should be very selective when choosing a web hosting company to provide the best WordPress hosting. Choosing one that does not provide the best WordPress hosting features could be problematic. It could cause many issues in your site or blog. Such as long loading time, inability to withstand high traffic, and many more. Therefore, it is advisable to choose a perfect web server for your website or blog running on WordPress. In order to help you, we have come up with a tutorial. This will help you find the best WordPress hosting service according to your requirements!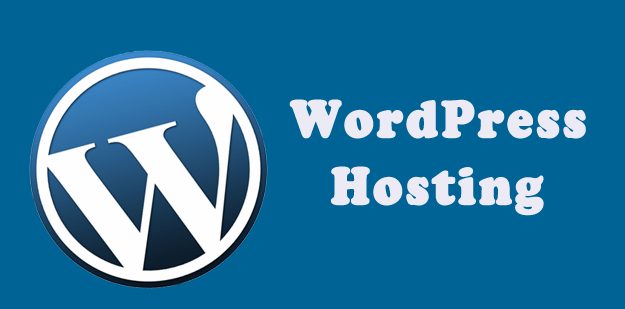 Best WordPress Hosting
Let our quick guide show you the 3 steps to selecting the best WordPress hosting for your website or blog. Choosing the right web hosting for your WordPress blog or website is an important decision. Let's take a look at those steps for choosing the best web hosting options for your website or blog.
Step 1 – The Basics
Before you pay for a hosting service you are about to purchase, you should make sure that the web host support two of these things. Regardless of your requirements, you should confirm these.
PHP Version 5.2.4 or later
MySQL Version 5.0 or later
According to WordPress.org, WordPress, despite working in all web servers that support PHP & MySQL, will be perfect in Apache or Nginx. Therefore, it is best to choose an Apache or Nginx web server for sake of enhanced functionality of this CMS. Also, unless you really love the process of installing WordPress in your server manually, it is advised to make sure that your web hosting service has the "one-click WordPress installation" feature.
Step 2 – Know Your Requirements & Different Hosting Plans
Your requirements for your blog or website will vary depending on the size and performance required from your web hosting plan. If you are just getting started with your website or blog, you will probably only need the most basic WordPress shared hosting plan. However, if you need a log of bandwidth, storage, CPU performance, etc., then you may need a dedicated server. This is considered a more advanced web hosting option aimed at more complex and high-traffic blogs and websites. So, in order to help you understand things easily, we will introduce you to different kinds of WordPress hosting services available.
1. Free WordPress Hosting – Best to Say Goodbye
Free WordPress Hosting?  Great, sign me up, right?  Wrong! Despite the nice price tag, we do not recommend this option for any website or blog owner that is serious about their web property. It may be free, but there are limitations that inherently come with free web hosting. Most notably, they don't rank well organically in the major search engines like Google, Yahoo!, and Bing.  In addition, you will have to provide banner space or a footer link for advertising on your website or blog.  Finally, they will not be able to compete with the paid web hosting plans when it comes to flexibility, performance, features, and reliability. Our advice is to steer clear of the free web hosting and purchase an affordable WordPress hosting plan that meets the needs of your website or blog.
2. Shared WordPress Hosting – Best WordPress Hosting for Newbies
The most popular option is a Shared WordPress hosting plan. It offers reliability, basic features, and the most affordable web hosting option for your WordPress site or blog. They also offer unlimited resources such as unlimited bandwidth, unlimited disk space, unlimited domain hosting etc. Shared hosting plans come with sufficient performance to power your website or a blog with nominal traffic demands. However, as your traffic increases, you may need a better hosting plan designed to handle the higher traffic demands. Nonetheless, a good shared hosting plan is best suited for most personal blogs, personal websites, and small business websites with static content, and limited traffic.
3. VPS WordPress Hosting – Suitable for 'HIGH'
When a shared web server seems insufficient to power your WordPress blog or website, it is advised to upgrade to a Virtual Private Server (VPS). A VPS, is the result of virtually partitioning a dedicated server based the customer's requirement on that server. In that way, you will have the ability for customization, enhanced functionality, and more flexibility based on your individual requirements. Unless you have sufficient technical knowledge about managing a VPS, it is best to purchase a managed VPS server. This will allow the support team of the web host to set up the VPS for you. Thus, if you have a blog or site with high traffic or a web-based application with higher resource requirement, you should choose a VPS web server for your WordPress website or blog.
4. Dedicated WordPress Hosting – At the Extreme
Dedicated WordPress hosting is all about purchasing a dedicated server and installing WordPress on it to set up a WP website or blog. This is not for newbies, but for those who find VPS insufficient to manage your websites. Of course, dedicated WordPress hosting will cost much more than other plans available. Just like in the case of VPS, unless you have in-depth knowledge with servers, it is advised to choose a managed dedicated servers. This will provide you with support from the hosting company. Thus, you should go for a dedicated WordPress hosting ONLY if your traffic is extremely high, or you have to host a lot of websites.
5. Managed WordPress Hosting – Best WordPress Hosting for Pros
Simply put, if you have purchased managed WordPress hosting from a trustworthy web host, you do not have to be worried about anything regarding your website or blog. These servers will be optimized for performance, security, and will be accompanied by regular backups to ensure data protection. Since they are a managed hosting service, there will be real people from the hosting company available to make sure that your site is up and running for you. They will even be there to fix issues if they appear. Thus, the managed WordPress hosting option is best when you want to ensure impressive server performance for your WordPress site or blog.
Step 3 – Purchase the Best WordPress Hosting Provider
We hope this has been helpful. You now know about the different kinds of WordPress hosting services and features you should choose when shopping for a web hosting service. Therefore, now it is up to you to make the choice. You can now purchase the most appropriate hosting plan from a reliable hosting provider. If you still have any questions regarding the best WordPress hosting options, let us know. We are here to help you!