It's important to renew your domains because that is basically your website's identity. Bluehost renewal of domain is of paramount importance. Failing to do so might result in your domain being taken by someone else. With Bluehost, they offer an easy way for Bluehost renewal of domain while retaining flexibility in retaining your domain. Now, I will show you how to renew domain names in Bluehost.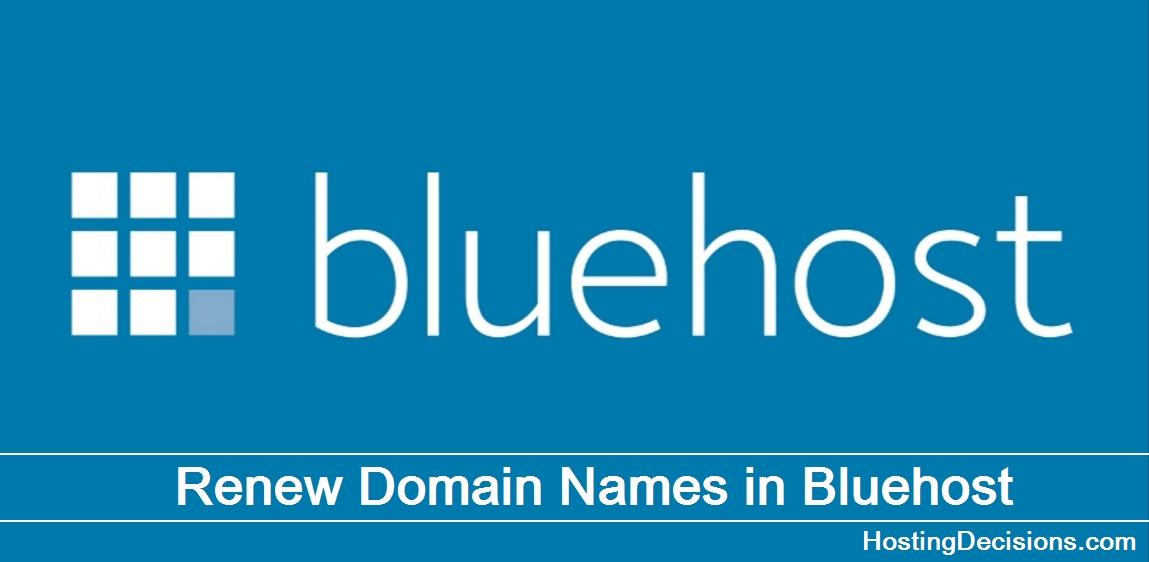 Renew Domain Names in Bluehost
Login to your Bluehost account using your username or your domain and password.
In the next page, click "Domains" button. You can choose one or more domains that you want to renew at this point.
Click the "Renewal Options" tab in the menu. Select the desired mode of Bluehost renewal you want and confirm.
Select the "Renew Now" button and click "Save Changes". The next page will confirm your transactions. And that's it! You're all done!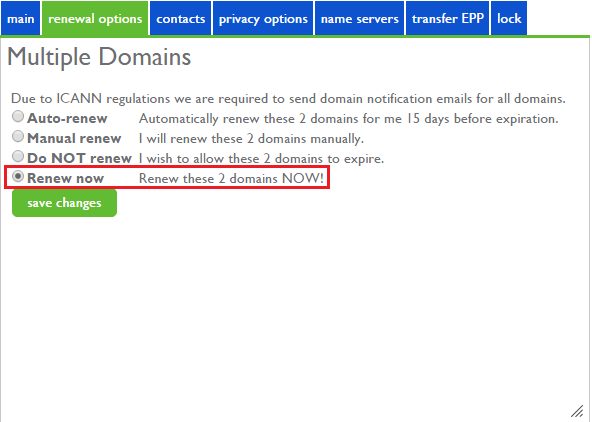 As easy the steps are above, there will come a time when you won't be able to renew your domain for some reason. So what happens then? Lucky for you, Bluehost offers a flexible grace-period in case you failed to renew one or all of your domains. This way, your domains will be safeguarded from others who want to take it.
Their system gives you a reminder 60-days before the expiration date of your domain. This reminder serves as a warning that you'll have to renew domain names or else, it will expire. Reminders are sent via email to the email address that the account is registered to. Within these time period, there will be a total of 3 reminders sent to you including one that will be sent once it's just 5 days left for you to renew one or all of your domains.
If you fail to renew those said domains, your domain will surely expire
And once expired, your website won't be accessible to the public and by you. All associated applications that your domain may have won't be accessible by anyone.
But all hope is not lost! You can still renew domain names by these time. But you better hurry because after more or less than 31 days after the expiration and you have not yet renewed your domain names, the domain names may be sold by a 3rd party. YOU CAN NOT RENEW THEM ANYMORE ONCE IT'S SOLD TO A 3rd PARTY!
Bluehost domain renewal price – After 44 days, if there are no takers for the domain names, those domain names will enter a 30-day redemption period. During this period of time, you will be given a chance to redeem your domain name by paying $70.00 + the normal amount of the Bluehost domain renewal price. As long as no one buys the domain within that time frame, you will still be able to renew the chosen domain name. Get your Bluehost renewal discount here.
After the 30-day grace-period and still, no one claimed or renewed the domain name, it will enter a 5-day holding period. In this time, these domains will be deleted after 5 days of holding. And once deleted, these domain names will then be available to the public again.
Conclusion:
So that's it! I hope you find this information helpful upon how to renew domain names in Bluehost and what happens if you don't. As said, the process of renewing is super easy. We would like to suggest that if you receive the first email notification regarding the expiration date of one of your domain names, renew it immediately to avoid all the hassle of recovering your domain names once they expire. Because in the digital days, who wants to be bothered by this minuscule things anyways?
Learn more about Bluehost domain renewal price and get your Bluehost renewal discount here.