In the world of web hosting, one of the best leading providers is Bluehost though it has a few drawbacks. One of its disadvantage is having slow loading time compared to its competitors such as SiteGround which loads faster than the former. Maybe you are thinking how to solve slow WordPress website on Bluehost? If you are already into Bluehost, then, you can try some ways on how to solve slow WordPress Website on Bluehost. Through this article, we will provide a tutorial on how you can boost your page on Bluehost. We'll teach you some tricks on how to speed up wordpress site on Bluehost. Without further ado, as follows are the steps that you should follow:
Benchmark your Page Scores (GTmetrix / PageSpeed Insights)
First thing that should be done on how to solve slow WordPress Website on Bluehost is benchmarking your GTmetrix scores or you could also try out the PageSpeed Insights of Google. To start, reload or run your page through GTmetrix site.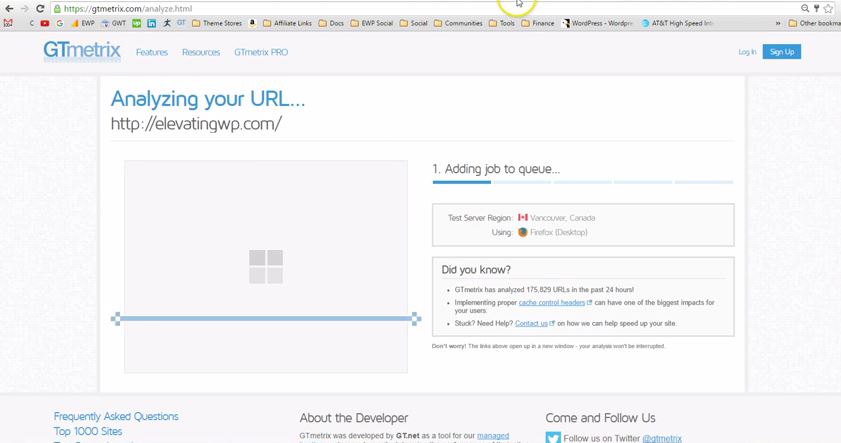 After doing so, you will be led to the performance report of your site. It will show your GTmetrix scores with the load time. There will be certain tabs that you may notice. Among them, the YSLow and PageSpeed are the two that shows expandable errors that whenever it is being fixed from high priority items, it will make the page load faster. Aside from that, you will also see all the recommendations and see an even detailed information about each recommendation by simply clicking each link.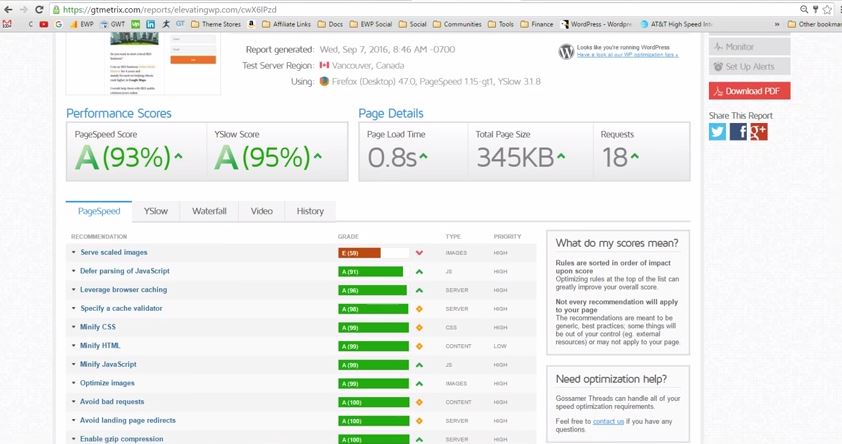 This is how you navigate throughout the GTmetrix site. Now with the PageSpeed Insights, things can also be easily done. You just have to reload your page into the PageSpeed Insights page. This particular feature analyzes your website's content and would give recommendations to make your page load faster.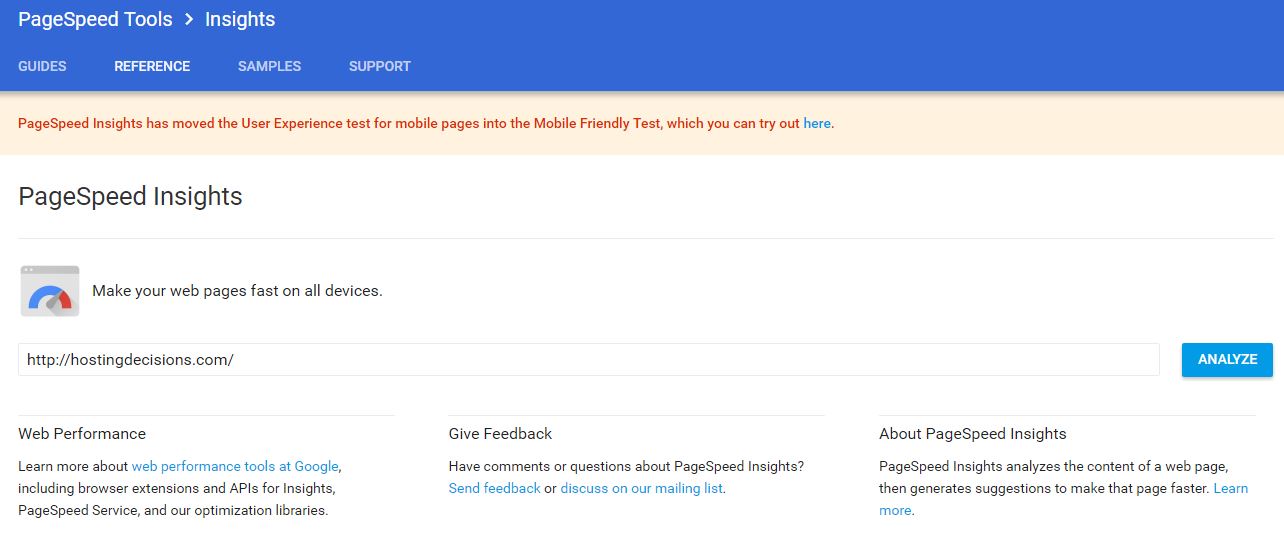 Unlike the GTmetrix, PageSpeed Insights has both the Mobile and Desktop platform checking.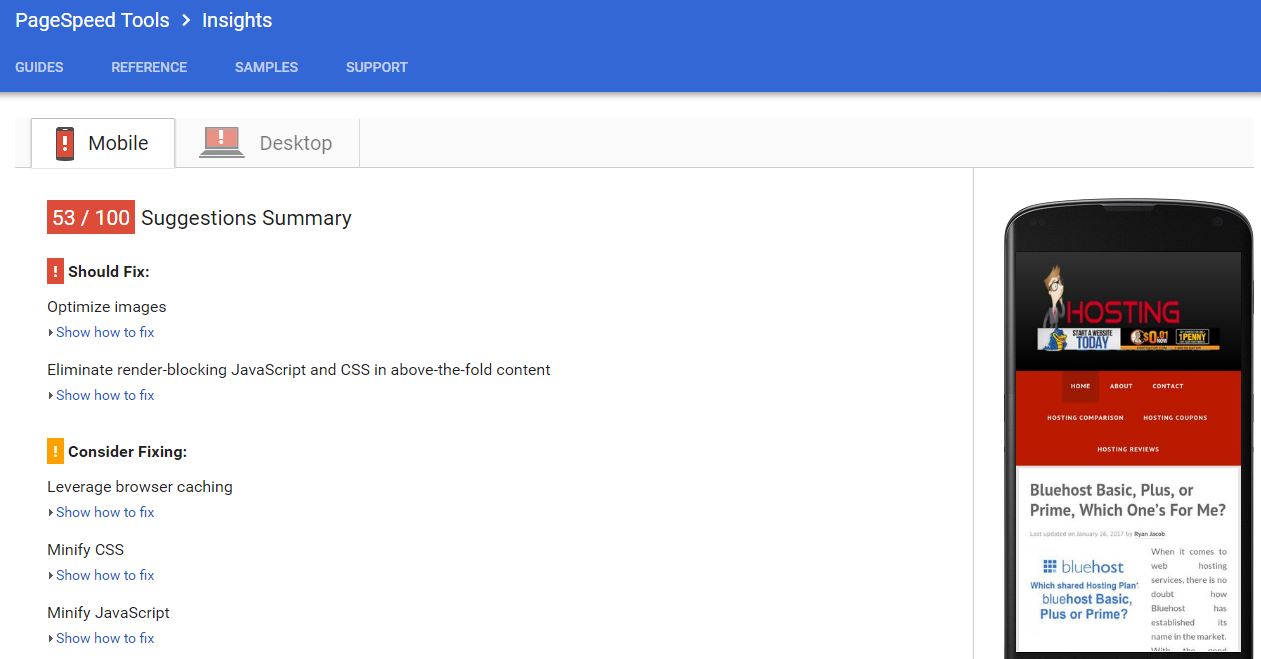 Same with GTmetrix, it provides suggestions on which particular area does your site needs focus on. Depending on the level of issue that needed to be corrected, the areas are being categorized. PageSpeed Insights have divided it into Should Fix, Consider Fixing, and Passed Rules. It checks if your website follows their set rules for measuring the performance of your website, in terms of speed. Aside from suggesting, the good thing about PageSpeed Insights is it suggests how to solve slow WordPress website on Bluehost as well or in any other web hosting providers. That's one way on how to speed up wordpress site on Bluehost.
How to Solve Slow WordPress Website on Bluehost: Delete Unused Plugins
If you are done benchmarking your GImetrix or PageSpeed Insights scores, proceed to deleting unused plugins. You can do this by going to your menu and click the installed plug-ins under Plugins. From there, choose those plugins that you do not use anymore or those inactive plugins. This is one way on how to solve slow WordPress Website on Bluehost.
Try to be minimal with your plugins. Do not install plugins which are not really needed by your site. Instead of installing plugins, you may want to look if those plugin that you like has a code that you can just directly grab such as facebook and twitter, instead of actually installing plugins for them.
Diagnose Slow Plugins and Find Alternatives
Now that you have deleted your unused plugins, look for plugins which are slow and try to look for alternatives which are faster. Visit your Plugin page in the admin panel and scan each of the plugins. However, you need to install a p3 plugin performance profile first which will be the one to tell which plugin runs slow.

From the plugin page, you can choose which plugin to scan. An example of an output from the scan is this:

Once you are done, you can actually just deactivate the p3 plugin and just reactivate it when you need to. There are a vast number of plugins which have heavy sizes, most especially those social media plugins or even google maps and live chats. They are heavy because of the large data that they need in order for them to function. So, instead of using those plugins, why not look for a better alternative which are lightweight as well? There are a lot of available plugins as everyone in the industry seemed to have been enjoying the world wide web, so a lot are taking interest into the development of such.
Optimize Images
The size of the file is important when you have to think of your website. When it comes to optimizing the images, there are three things that you can consider.
Resize Images
One thing is resizing the image. It would be best since it will lower down the value of its size. How do you do this? You just have to get back to the GTmatrix site and under the recommendation list, click on the Serve scaled image. In this portion, you will be able to see the images that needs to be resized. So, with this, knowing what image needs to be resized, you just have to alter its size and upload it again.
Specify Image Dimensions
Another way of optimizing image is through specifying the dimension of the image. In this particular area, you just have to change the height and as well as the width of the image through editing the css of the page. You just have to know what particular image needs to have specified image dimensions if you go back to the GTmetrix page under the recommendation. Look for the Specify image dimensions link and a list of those images will be shown.

If you have now the list of images, then go the wp-admin and select Appearance and then to Widgets. From there, look for the particular image that you would need to modify, click and edit the width and height through the content of that particular window. So, always use the GTmetrix, run your whole pages through it and be mindful of the recommendation reports.
Losslessly Compress Images with Images with Imagify
With this particular image optimization, you have to make use of imagify app. From the imagify's website, after creating your own account, you need to integrate the api to WordPress. After you have already installed the imagify, then go the the Media section and click Bulk Optimization. With this particular plug, your image will be compressed properly.

After doing so, you will be given three options: Normal, Agreesive, and as well as Ultra. Among the three, you need to decide which one will suit your website best.

Install a Cache Plugin
The next thing that you would want to do is install a cache plugin. There are a lot of plugins that you can install through the website. We recommend that you install WP Fastest Cache Options. From the WordPress admin, click on the Plugins and click the Add New. This is where you will have to install the WP Fasted Cache Options. Then, you will see a new additional tab in the bottom menu. Just click on the link and change the setting to this.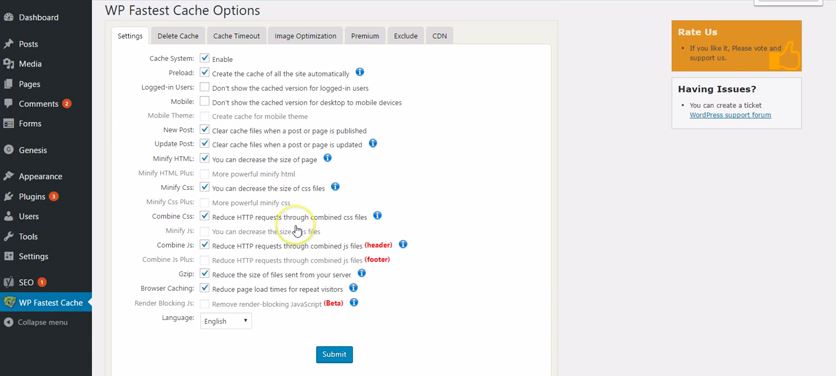 Once you have configured, click on the second tab which is about deleting cache. From there, click the second button which says Delete Cache and minified css. 
Setup MaxCDN

The last thing that you would like to do is clicking CDN by MaxCDN button. This particular app will mirror your data to another server which is nearer to the visitor's location. This will save load time for your visitors from outside the country.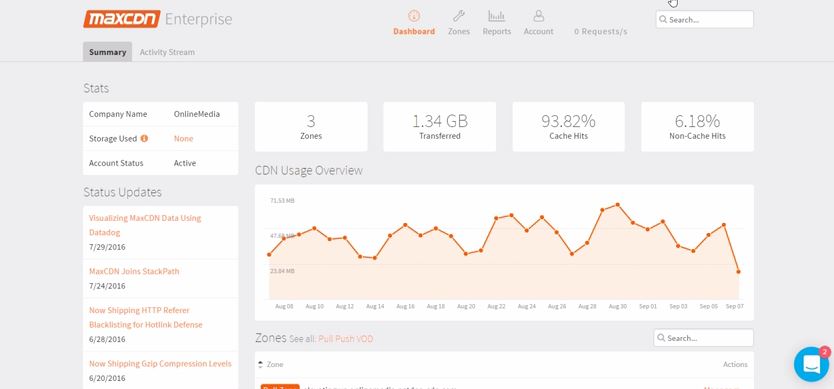 If you want to use MaxCDN, be sure to sign-up, go to zone option and create pull zone. After that, you will led to a fill-up window with fields: Name, Origin Server URL  and Label. Then, click Create. From there, you will see your CDN URL and the Origin URL as well which will be the one that you will be using when MaxCDN setting pop-up ask you. Finally, now you are done with MaxCDN. There are instances where it would load slowly, so just wait for it till it will be finally be processed.
Setup CloudFlare
Another thing that you would want to add is the CloudFlare. Same with MaxCDN, you need to sign-up an account. It will scan your website and will ask you a server name. From your Bluehost admin panel, go to domain option and select the domain that you want. Click on the name servers and use the custom name server. Do not forget to save it. After doing so, go to settings. Log-in on the CloudFlare and you will see the menus are on top.


It will of up to 48 hours before it will propagate.
Retest GImetrix
After you are done trying those steps mentioned above, go back to GImetrix and do not forget to check the changes from that past to the current result. Most of the time, the methods mentioned here are effective and is somewhat accurate. You have to mind the loading time of your page from time to time
Additional Tips on How to Speed Up WordPress Site
Aside from those mentioned methods, you may also want to consider the following tips on how to solve slow WordPress website on Bluehost. These tips may just take small effect but it still will definitely help you.
Consider a lightweight theme
Choose your theme properly, be sure to have one that is coded properly as it can certainly affect the loading time of the page. There are a lot of theme provider websites that you can search through. We suggest to look for those lightweight theme as possible that suits your taste. Do not opt for extravagant theme that is not really necessary for your website.
Minimal alteration of redirects 
This is changing the www to non-www or HTTP of your website. Changing the links properly will help the page load fater. Do not just change the links in your website for a shorter one as you please, it may drag down the load time performance of your website. As much as possible, stick to the default links as it load faster than those altered one.
Lazy load videos/pages
If you want to display videos in your website, it would be better to just install a video plugin instead of directly uploading it to your website. It is known how the size of video is the larger one compared to any other file since it carries a lot of frames. Uploading it to your site directly will just result to lazy load your page. So, better find a video to embed instead. Though even the embedded videos are still heavy element, find at least those videos that are only lightweight.
Few tweaks of JavaScript
Back up your php.ini file and .htcaccess as well first and add certain codes for JavaScript. You may want to modify certain things in your root file to improve the speed performance of your website. There are a few tricks that you could add such as adding a certain group of code to those files.
Add expires headers
The expires headers can actually be used to have a high load performance for those returning visitors of your website. It will let the browser known if it has to serve a cached version of your website pages. With this, your website will not have to reload again to display the contents, if your website has already been visited by the certain user, that user's page version only display the one that the user last visited. This chops off a lot of loading time for your website.
Disable pingbacks / trackbacks
Those pingbacks and trackbacks spam are annoying in your page. You can choose to disable it without using a wordpress plugin, turn it off globally or manually insert a particular code for you to disable self pingbacks.
Activate WordPress heartbeat control
This particular feature of WordPress assures you that there is a constant connection between your page to the web server. This way, the developers are provided with ways to trigger certain events. With this feature, you will be able to control the pulse's interval of your page. By altering the interval of the pulse to longer time, it will most likely to have lesser impact to the server performance which means that your page would have good load time.
Always update WordPress plugin, theme, cores
Lastly, it may not seem so powerful when we talk about updating the cores, plugins, and as well as the theme, but it really will still affect the performance of your site. There are instances when your page might be loading slow because of your updated extra features. Your page will have to spend extra time reloading these plugins and your themes because it does not have the updated version. So, to chop of your site's loading time, always keep your WordPress plugin, cores, and as well as theme up-to-date to avoid affecting your website's loading performance.
How to Solve Slow WordPress Website on Bluehost: Final Thoughts
That's it! Those are some tricks you can do to speed up wordpress site on Bluehost. Were you able to successfully do how to solve slow WordPress website on Bluehost? If not, then maybe it's time for you to try upgrading your WordPress Hosting. A lot of web hosting providers offers different deals for WordPress. You can try Bluehost's Optimized WordPress Hosting which is being offered with four different plans.  Try the methods above first on how to solve slow WordPress Website on Bluehost before resulting to upgrading or just proceed to upgrading.  If it does not work for you, you can hire a WordPress Speed Optimizer instead. They will be the one handling your website for speed optimizing. With this, you will not have to worry no more on lurking on internet to find your own solution, you just hire someone else to do it instead. More information on speeding up wordpress performance can be found here.
Reference: Personal Experience and Creative Web Promotion's Website Speed Optimization Methods.