Bluehost is one of the leading Web Hosting service providers across the globe. Well, the popularity doesn't mean a higher price! In fact, Bluehost offers cheap and reliable shared hosting for WordPress comes with powerful features such as unlimited Domain Hosting, unlimited GB Hosting Space, unlimited email accounts, unlimited GB file transfer, free Domain, free 1-Click Script Installs and much more. Alongside, it also offers a 99.9% Network Uptime guarantee, optimal server performance, and 24 x 7 Online/Offline Support.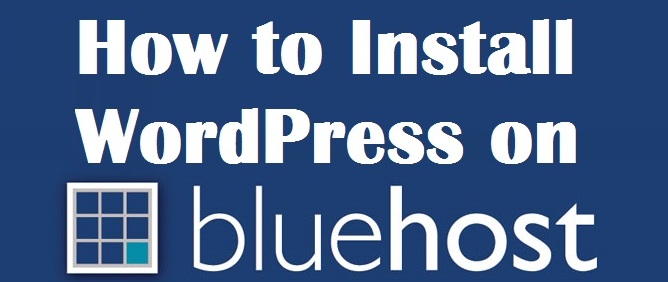 So, above is the small overview on Bluehost Shared Hosting. Well, if you are the new customer of Bluehost and you eagerly want to know how to host a WordPress Blog on the server then you're at right place. Today, in this article, we will show you the detailed guide on how to install WordPress on Bluehost shared hosting. No doubt, the Bluehost servers are well-capable of running any WordPress Blog smoothly and can handle a good amount of traffic easily. Though, It's advisable to install W3 Total Cache Plugin or any other to reduce server bandwidth.
Now, Let's start the tutorial. Below is the step-wise guide that you have to follow carefully without missing out any of the steps, otherwise you may face some serious problems or your WordPress will not be installed correctly.
Steps to install WordPress on Bluehost:
Step 1
Log-in to your Bluehost account and immediately, you will be taken to the cPanel page.
Step 2
From there, scroll down the cPanel page and search "Website Builder" section.

Click on "Wordpress" icon for the installation.
Step 3
Click on "Install" button and a form will be appeared having different sections.
Step 4
Under the "Step 1: Installation Preferences" section.
a) You have to choose WordPress version to install. By default, it will be pointed to the latest version, so it's recommended not to change that and move-on to the next step.
b) Choose domain prefix – "with www or without www". Now-a-days, people prefer to go "with www", so follow that! Otherwise, there is no difference in choosing either one of them.
If you want to install your blog on sub directory, then just give a name and it will be referred as "domain.com/sub-directory name".
Step 5
Under the "Step 2: Advance options" section.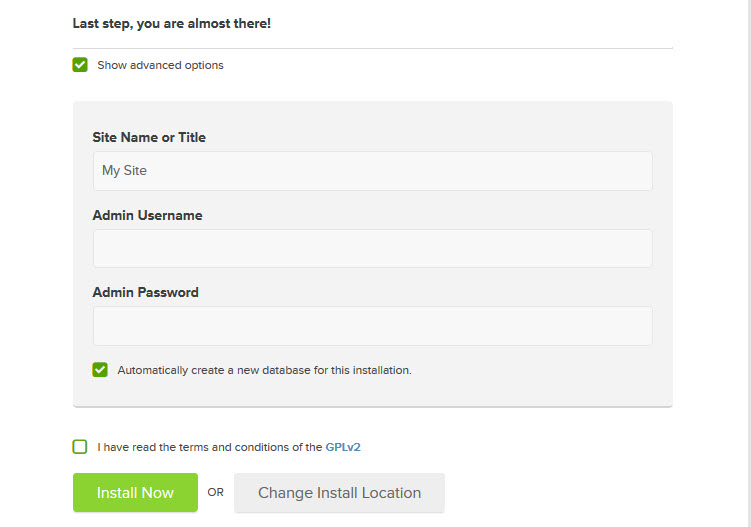 a) Now, just you have to fill the details of your blog such as "Blog Title" and "Tagline".
b) Finally, enter the "Username" and "Password" through which are going to log-in into your WordPress Blog account. As well as, enter the correct email address to receive enter details.
c) Un-check remaining other options because you can install any plugin and theme after log-in into your WordPress Blog easily.
Step 6: At last, just agree the license agreement and click on complete to start installation process. Within a few minutes your WordPress installation will be complete.
Alternative Way to Install WordPress on Bluehost Hosting
Watch this video to learn alternative way to install WordPress on your Bluehost hosting account. It's very easy!
Finally, you can log-in into your blog and start your blogging journey. Now, I hope a non-technical or beginner blogger can also install WordPress on Bluehost Shared Hosting. Don't forget to read our guide on how to choose best web hosting. Still you own queries in your mind? No problem, just share with us and we will let you know the desired solution. Keep blogging.