If you are new to WordPress and is still trying to navigate things around, then you might want to know about the managed WordPress hosting. You may have already been coming across from different managed WordPress hosting providers and found out how the prices really varies. For new bloggers or new into WordPress, you will want to know about this managed WordPress hosting. And since the industry does not seem to be contented, a lot of web host providers have been offering different deals about it. So with this, we thought of giving you the managed WordPress hosting comparison.
If you're like most people, then you probably thought: Why is there such a big price difference? Is managed WordPress hosting really that much better? Do I need managed WordPress hosting for my site? Is managed WordPress hosting worth the cost? If so, then which is the best managed WordPress hosting company?
If you have any of those questions, then you are in the right place.
In this article, we will highlight the pros and cons of managed WordPress hosting. You can use our research, knowledge, and experience to decide whether managed WordPress hosting is right for you.
After carefully reviewing and comparing dozens of provider, we have also hand-picked the best managed WordPress hosting companies of 2017.
Defining Managed WordPress Hosting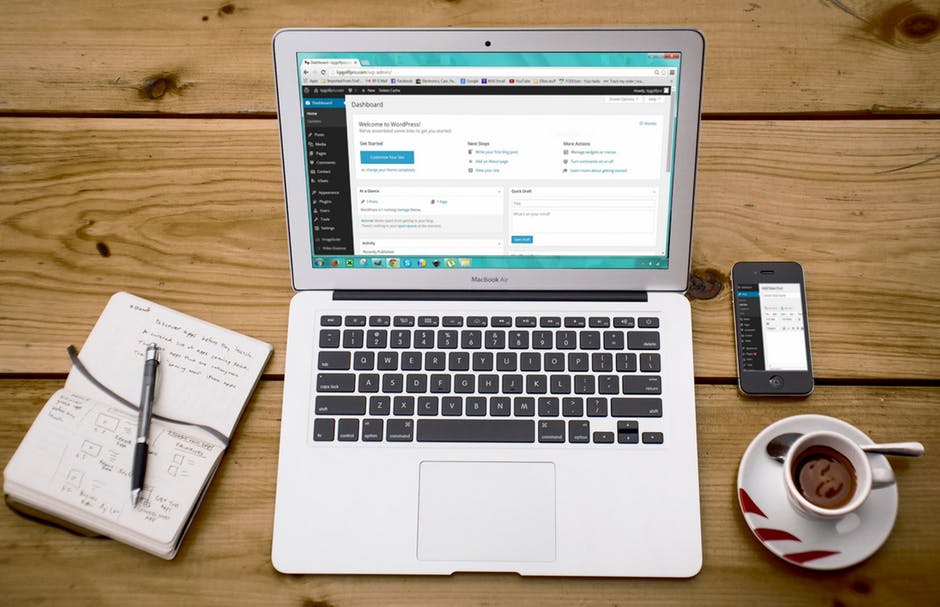 Due to the popularity of WordPress, several web hosting providers have chosen to specialize in WordPress and offer what's known as managed WordPress hosting. In the later part of this article, we will provide a managed WordPress hosting comparison.
Managed WordPress hosting is a concierge service where all technical aspects of running WordPress is managed by the host.
This includes security, speed, WordPress updates, daily backups, website uptime, and scalability.
The idea behind managed WordPress hosting is to offer a completely hassle-free experience, so you can focus on running your business and doing what you are good at.
One of the best parts about Managed WordPress hosting is the premium support. Your support is provided by real WordPress experts with lots of experience rather than someone who is reading a support manual.
Customers describe managed WordPress hosting as "a Five-Star Hotel for WordPress" and "like having an army of WordPress experts on your side".
Advantages and Disadvantages
While managed WordPress hosting sounds amazing, it's not for everybody. Take a look at the pros and cons of managed WordPress hosting before you make your decision.
Pros of Managed WordPress Hosting
Blazing Fast – Managed WordPress hosting servers are configured specially for WordPress. They are blazing fast even when your website gets a lot of traffic.
Security – You are practically hacker-proof when you go with a managed WordPress hosting provider. They have a very tight security layer that actively scans for malware and block all hacking attempts.
Expert Support – Unlike other web hosts, the staff is highly knowledgeable in WordPress. They advise you against using plugins that impact performance, solve problems faster, and much more. It is like having an army of WordPress experts on your side for assistance.
Daily Backups – They create daily backups and offer restore points if you ever want to revert.
Automatic Updates – You don't have to worry about updates because they are done automatically.
No downtime – No matter how much traffic your site gets, your website will probably never go down.
Dev Tools – Although it varies by host, you usually dev tools such as staging area, version control, etc.
You are probably thinking that the advantages sounds pretty attractive, are there any downside?
Cons of Managed WordPress Hosting
Price – Managed WordPress hosting is significantly more expensive when compared to shared hosting. Base plan usually starts around $29/mo. where as shared hosting plan starts at $3.95/mo. But if you factor in the cost of running a large website and the salary of system admin, then this will sound like a pretty good option.
Limits – Because the server architecture is specialized for WordPress, often you are limited to run only WordPress based sites. But that's what you were looking to do anyways. You also cannot run all WordPress plugins. Managed WordPress hosting providers block plugins that slows down your site. So this is not entirely a disadvantage, but it can be an issue for larger companies.
Less Control – Since someone else is managing all the technical aspects, you don't have nearly as much say as to what gets changed. But isn't that the point? You don't want the hassle of managing things yourself.
Now that you have read the pros and cons of managed WordPress hosting, you're probably wondering if it's the right solution for you.
When do you need it?
If you are a beginner who is starting a blog, then you DO NOT need managed WordPress hosting. You should start with regular WordPress hosting which is a lot more affordable. We recommend Bluehost which is also one of the official WordPress hosting providers.
Now if you are a small business or have a high-traffic website, then it makes sense for you to get managed WordPress hosting. The decision really boils down to your needs.
If you lack the technical skills, then average web hosting can become a hassle as your site grows. With an average hosting (shared, VPS, or dedicated), you are responsible for security, updates, speed, uptime, etc.
As a business owner, you have two options. You could either hire a system admin to manage your website, or you can use a managed WordPress hosting provider.
If you want something that is hassle-free, blazing fast, and offer mind-blowing support, then you have your answer. Basically, if your website is your business, and you can't afford it to go down, then pay the extra bucks for the exceptional service that you will get with managed WordPress hosting.
In the end, you have to decide whether you can justify the cost for the value. If low cost is your biggest priority, then go with a non-managed WordPress hosting provider.
Now that you have read all about managed WordPress hosting, it is time for you to make a decision. As you have known, there are already a lot of WordPress web host providers in the industry. Each of these managed WordPress hosting companies provide excellent service and support. We give each of them a perfect 5 out of 5 star rating. Check out the list of best managed WordPress hosting providers
Managed WordPress Hosting Comparison
WPEngine
WPEngine is VIP WordPress hosting. Their hassle-free hosting offers fast and robust servers that can handle anything. Your website is practically hacker proof, and their mind-blowing customer service makes you feel like king. They offer automatic security updates, daily backups, one-click restore points, automatic caching, top-tier security, one-click staging area, and more. WPEngine is like having an army of WordPress experts on your side for assistance. Brands like HTC, FourSquare, SoundCloud, Balsamiq, and many others use WPEngine for their WordPress hosting. If you are a business who do not want to deal with the technical side of running your blog, then WPEngine is the solution for you.
SiteGround
SiteGround is one of the most popular and highest rated hosting provider in the WordPress community. With SiteGround you get the power of managed WordPress hosting, without the restrictions that come with traditional managed hosting providers. You get blazing fast servers, top-notch WordPress security, premium 24/7 expert WordPress support, automatic WordPress updates, free backups, CDN, and amazing developer tools such as one-click staging and version control. SiteGround also offers multiple data centers in USA, Europe, and Asia. They're an official 'WordPress' recommended hosting provider. On top of all this, they have a special 60% discount for WPBeginners readers and a free domain name.
DreamHost
DreamHost has been around for 18 years, and is known for making web hosting easy. You get custom dashboard, 1-click WordPress install, automatic WordPress updates, unlimited space, unlimited bandwidth and free SSDs which makes your site 200% faster. DreamHost powers over 600,000 WordPress blogs and websites. There are no setup fees, and you also get a free domain.
Pagely
Pagely is the first and largest managed WordPress hosting platform. Their robust server architecture is powered by Amazon Cloud. This allows you to have the same best-in-class performance, redundancy, and scalability that is available to the biggest brands in the world without having to deal with any of the technical details. Pagely handles all technical stuff like automatic updates, PressArmor security, daily backups, and everything else so you can focus on your business. No to mention, they have world-class support provided by WordPress experts. This is why brands like Microsoft, Facebook, Twitter, Vonage, and thousands of other trust them. Whether you're an individual, small business, or a large company, you can count on Pagely to achieve WordPress peace of mind.