In the world of web host, one of the most popularly known provider is Bluehost. In order for one to fully use the services of Bluehost, an FTP (File Transfer Protocol) is needed and Filezilla is the most recommended program for the provider. It can just be downloaded for free, without any hidden charges. If you are new to Filezella, this particular article will show you how setting up and using Filezilla with Bluehost is done. But first, let us give you brief overview of Bluehost and the Filezilla.
Bluehost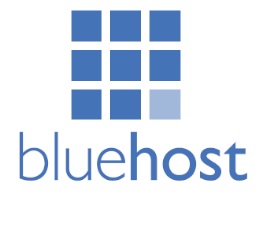 As a popular web host provider, Bluehost has constantly been offering high performance services to their clients. Ever since being founded, they gradually have made deals that consider all types of users and their needs. Currently, Bluehost offers web hosting, shared hosting, cloud hosting, WordPress hosting, WooCommerce hosting, VPS hosting, dedicated hosting, and as well as domains. This particular provider is the one most recommended by WordPress for hosting. As for utilizing the services of Bluehost effective, the provider highly recommends the use of FTP program for you to quickly download and upload files. Among the free FTP that you can use under Bluehost are the FileZilla, Dreamweaver, CyberDuck, and Microsoft Publisher. In this certain article, we will present to you how setting up and using Filezilla with Bluehost is actually done.
Filezilla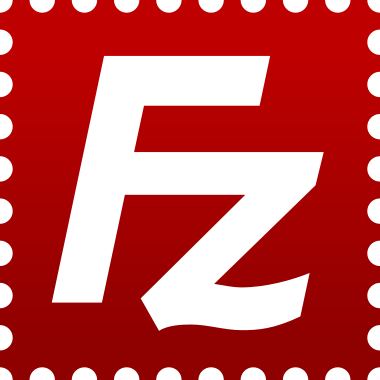 If you are a web developer, you sure is familiar with FTP programs. The most commonly used program is Filezilla because not just how it can be downloaded free of charge but because of how easily you could get your way to it. It is available not just for Windows users but for Mac OS X or Linux as well. Filezilla is a free FTP solution that offers both server and client. It is an open source software that is being offered free of charge, as mentioned. Without further ado, here is how setting up and using Filezilla with Bluehost is done.
Setting Up and Using Filezilla with Bluehost
There are a lot of ways that you could utilize in order for you to transfer folder and files to or directly from your web hosting Bluehost account. The best way that you could do such activities is with the use of FTP. As mentioned, Filezilla is one of the most recommended FTP program of Bluehost. So, how should things be done?
What You will Need
Before you can proceed,  be sure to prepare these things first. It is necessary to note the following:
Bluehost Hosting Account
It is important that, of course, you should have your secured your own Bluehost hosting account. If you have no Bluehost account yet, then you should get one first. The good thing is, Bluehost has various of deals that you could choose from and HostingDecisions is one affiliated site for that. Follow this page for more info.
Install Filezilla
After securing a Bluehost hosting account, be sure to download and install the Filezella to your computer. If you have not downloaded the Filezella yet, you can download through this link. Please be aware that there may be bundle of applications that are included in the file that you will download.
FTP Username and Password
Always remember you FTP username and password as these are the essential detail for connection. If you are using a Cpanel FTP, then take note of your log-in details. These will be needed in the connection part.
Domain Details
Aside from the log-in details, also remember the domain name that points to your Bluehost hosting account or the IP address of your server. These will help you get the connection successful. If you are unable to remember your domain details, visit your account and take note of the necessary details.
The Site Manager
In order for you to create a connection in FileZilla, you will have to use the site manager. There are three ways for you to get to the site manager when you are already in the Filezilla:
First. You can click on this icon which is located in the top-left corner.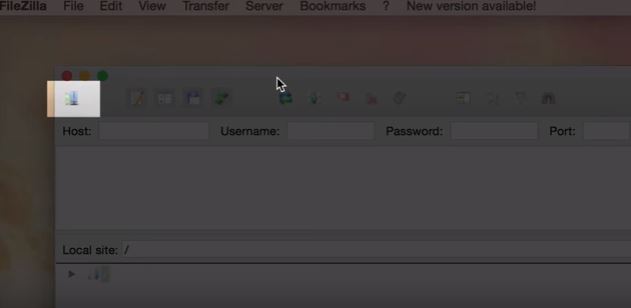 Second. You can also go to the File Menu and then click Site Manager.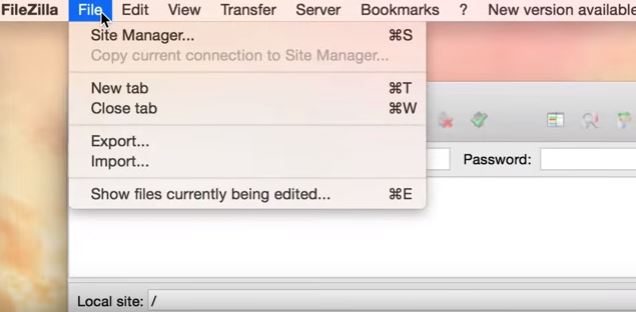 Third. You can also just press Ctrl + S to be redirected to the site manager.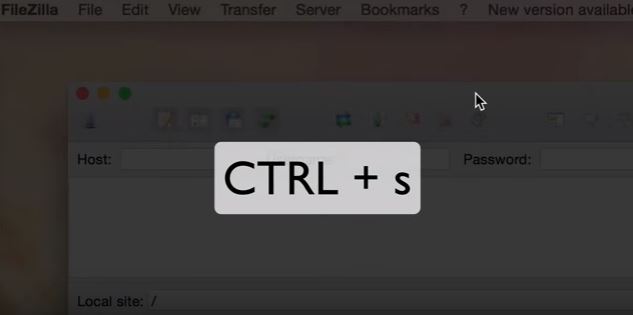 All of those methods will bring you to the Site Manager. Now that you are already on the Site Manager, you will notice first how all of the fields are grayed out or you will not be able to type anything in the window.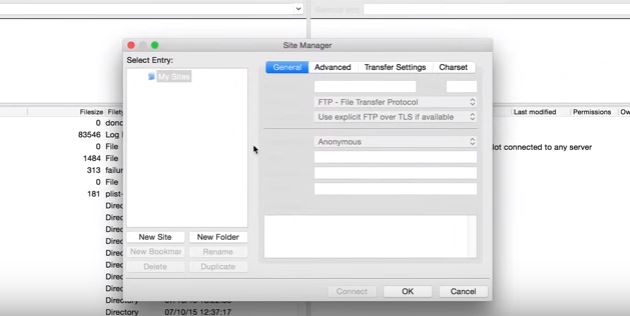 Creating New Site
Once you have already created a website, then that's the time that you will be able to enter some information in this particular window. For those who are first time users, you will have to click the New Site button for you to create a new website:
After doing so, you can optionally give your newly created website a name:

And then, you will have to fill in the empty fields in your newly created website. The first box that you would have to fill in is the Host. This is where you put your domain name or the IP address of your server with Bluehost. It would be best to use IP address if your domain name is not yet pointed, for instance, if you have just moved in Bluehost.

Your IP address can be found in the CPanel, in the stats bar located in the left side.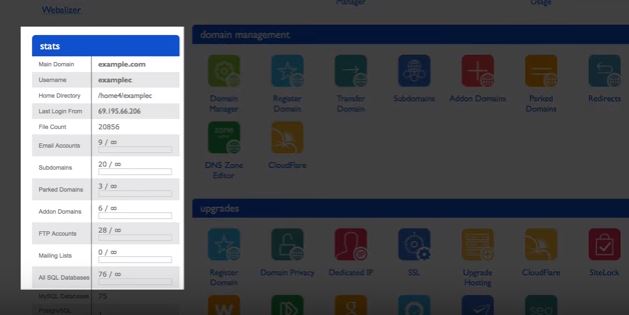 After the Host, you will then have to follow the following settings: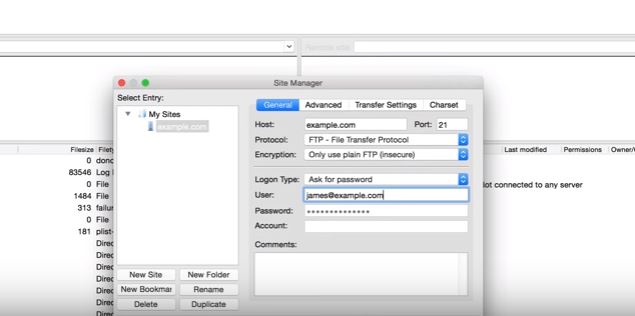 Note that in the User field, you will have to enter your CPanel username or your FTP account username. You are almost done with setting up and using Filezilla with Bluehost. After filling up the fields, you could go and click Transfer Settings tab first. Then, select on the Limit number or simultaneous connections and set limit to 8. After doing so, you can proceed on clicking the connect button. You will then be lead to this window where you will have to enter your FTP password.
Connection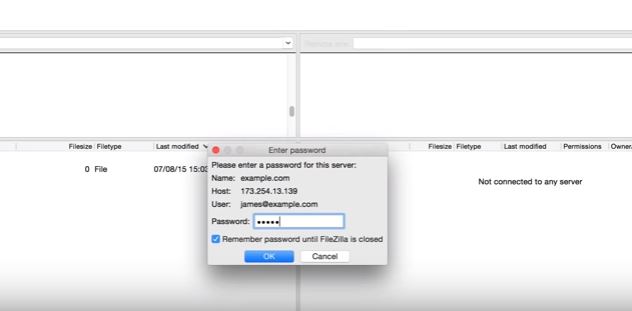 After clicking the Okay button, the connection will then follow. The field on the top-left of the window indicate logs that basically tells you what the server is doing.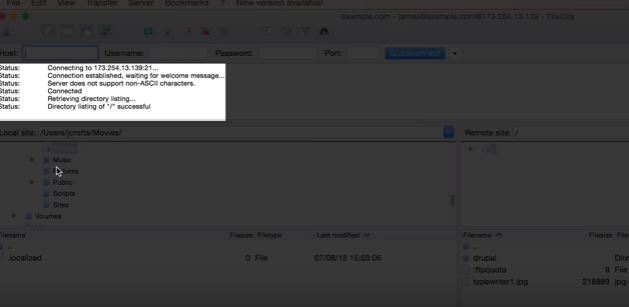 If everything is successful, then the last status line will tell you "Directory listing of '/' successful" which means that you are properly connected. This is the output of setting up and using Filezilla with Bluehost. If you happen to meet troubles, there will be troubleshooting tips after, so you can just go ahead and follow for solution. Use these questions as guide: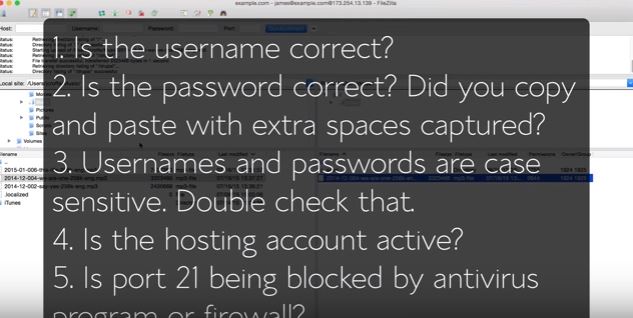 If you are now successfully connected, you will see that on the right side of the window is the Remote Site panel. The Remote Site panel is your server with Bluehost.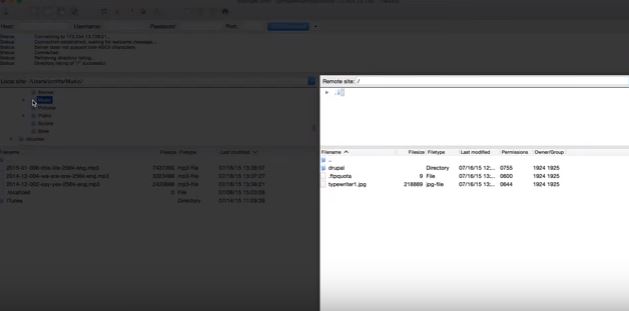 On the other hand, the left site of the window is your localhost site which is the computer that you are currently on and with all of the files.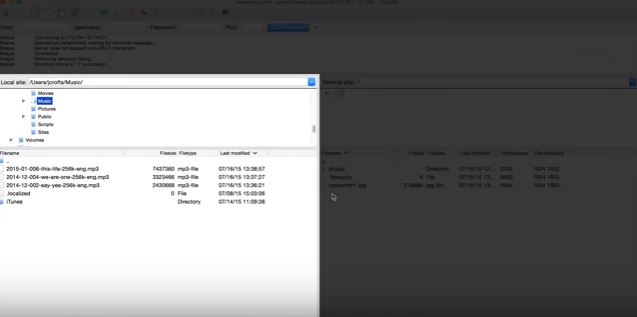 How to Upload and Download files
Now that you have successfully connected your Bluehost account to Filezilla, how do you proceed on uploading a file? It is actually quite easy.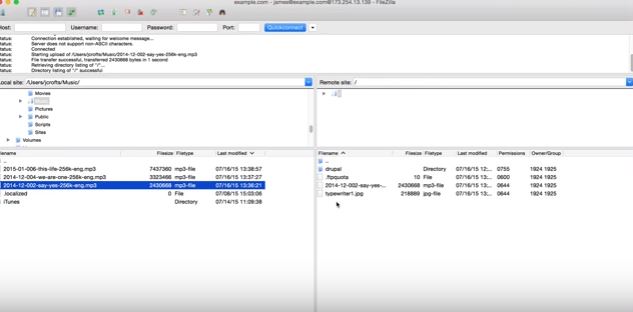 From the Local site (in the left side window), you will just have to choose the particular file that you intend to upload and simply drag it into the Remote Site panel (in the right side window). In the same manner, you can download files from the Remote Site by just dragging the file from this side to the local site. Downloading and uploading files may take longer depending on the size of the file you are trying to transfer. So, you are encouraged to keep your file size as low as possible.