Are you looking around for web hosting services?  Maybe you have a current web hosting provider, or you may be looking to move your website to a new web hosting company. If so, we want to provide you with some information when you are buying new web host services. Let us show you some things you should know as you go about your journey, because it can be a bit confusing. The most confusing part is trying to figure out which web hosting company is the best when you in the market of buying new web host services.
Buying New Web Host Services
Of course, there has been a huge rise in the number of web hosting companies, particularly shared hosting ones, in the past few years. As you can guess, you can find both extremely good and bad companies in these newly risen web-hosting providers. This makes the process of choosing the right one even more of a tedious task. However, you can make it simple if you consider some factors while buying new web host services for your blog or website. In this article, we will provide you with some of the more important items to consider when you are shopping for a new web hosting company.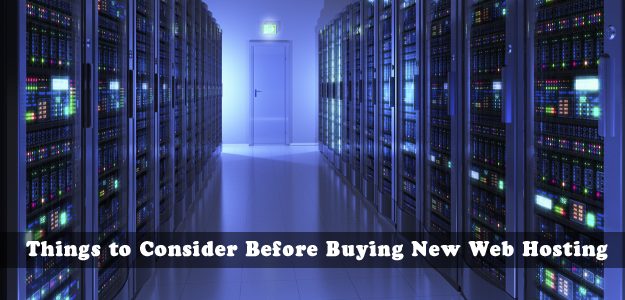 Requirements
First of all, your requirements should be the main factor to consider when buying new web host services for your website or blog . You really need to know your requirements for your website or blog. How much space do you need? How many websites will you be hosting? How much bandwidth will you require to handle your traffic? What type of operating system should you be using? These are all good questions to ask yourself as you are buying new web host services. You want to ensure you choose a plan that fits your requirements and your budget.
We have seen that newbie bloggers spend too much money because they think they need to purchase a VPS or dedicated server to run their website or blog. This really depends on a lot of factors like we mentioned above. In the beginning, you will probably just need a good shared hosting plan from one of the more notable web hosting providers like Bluehost or HostGator. A small blog that only needs to handle a few hundred page views a day will only need a basic shared hosting plan. However, when you start gain more traffic, or need more space for content, you can then consider moving up to a VPS plan or dedicated server plan.
So, the moral of this story is that you should have a clear idea about your website or blog requirements. Unless you are certain you will get millions of page views a month, it makes more sense to start small with a shared web hosting plan. Then as you grow, you can transition to a VPS or dedicated hosting option.
The Company
If you are a true blogger, you know how tedious is to publicize a brand among normal people. In the same way, it is a truly tedious task to publicize a web hosting company among professionals, particularly when you need the publicity to be sustainable. So, the first thing to ensure reliability of a hosting provider is to ask your friends or colleagues about that particular provider and their experience with the company. If you get eight or nine positive responses out of ten inquiries, you can feel confident to move forward with the provider. Likewise, you can refer unbiased hosting reviews to get an idea of a hosting company, its reliability, and an impartial verdict that makes sense.
Is it Feature Rich?
Even though you might be planning to start a simple blog or website, you should ask this question at least twice! The main reason is this: The more features that are offered, the easier it will be for you to do some of the server management tasks. For instance, if your hosting provider gives quick installation scripts for WordPress and other Content Management Systems, it will be easier for you to create a WordPress-powered blog or website. Similarly, additional features including automated backups, site migration from previous hosting service, availability of free domain, unlimited domain hosting, etc., will turn out to be tremendously useful as time progresses. Likewise, it is necessary to check the control panel your web host offers. You have to make sure that user interface of the control panel is simple enough to let you understand! In our opinion, one that offers cPanel as an option is a good one to choose.
Customer Support
Since we know you may have questions for your web hosting company form time-to-time, it is good to choose one that has a reputation for great customer service. After all, if you can't solve the question or issues by yourself, you will need to contact your web hosting provider for their assistance. Nothing is more frustrating than not having good help with a problem when you really need it.
Of course, it is better to go with web hosting companies that are famous for their customer support services, especially ones like Bluehost and HostGator. Also, it would be great if the web host offers customer support through different mediums such as email, live chat, and a dedicated toll-free number.
In Summary
In the end, buying new web host services can be a fairly straightforward process. There are plenty of options out there vying for your business. However, you need to figure out which web host company is going to offer you the best plan for your website or blogging requirements. You should consider everything such as performance, scalability, flexibility, security, customer service, company reputation, and last, but not least – affordability. After all, at the end of the day you really need to find a company that fits within your budget whey you are buying new web host services.