So you have spent a lot of time on WordPress.com now. You have customized your site and gave countless of hours into creating unique, interesting and catchy post your readers. But now that your readers are growing day by day, you come to appoint of wanting to expand. You realize that continuing to use WordPress.com as your host for your blog is not the best idea. In the longer run, you wanted to grow and maybe start to earn money through blogging. You're having an idea of moving blog from WordPress.com to WordPress.org.
Even though this kind of scenario doesn't match your situation right now, it should not be a surprise. WordPress.com as an introduction platform is great but it doesn't offer the advantages of a self-host website. Switching to WordPress.org from WordPress.com will, for example, enable you to run advertisements on your site and test all sorts or themes and plug-ins without any limitations.
So if you're thinking of making a switch, read on below on Tips on Moving Blog from WordPress.com to WordPress.org.

THE START: Moving Blog from WordPress.com to WordPress.org
For starters, the first task of moving would be to purchase a suitable domain that would go along your new website or blog. There are many websites today offering domain names for a cheap price. However, it is recommended that for all your domain name purchases, you stick to the same domain name provider.  Doing this, will allow you to easily manage all domain names you have purchased in one convenient location.  If you have already your own domain name from WordPress.com, then you can also continue on using that domain and point it to your new host.
The next obvious step then is to choose a web host capable of hosting a website from WordPress. This wouldn't be too hard for PHP and MySQL (versions 5.6+) which is needed for the move is already provided for the majority of web hosts. If you're still unsure, feel free to contact the host provider and ask questions. For convenience, we have also given tips on how to choose WordPress host providers.
Putting TOGETHER the Host and Domain
Once you have decided both on a domain name and web host, the next step is to connect them together. This has to be done so that the files from your server will be accessed by a user who visits your domain. Firstly, a hosting account for the domain name you have purchased in your server must be created. This can be managed via a software which will provided by your chosen web host provider.
NAMESERVERS
As soon as you purchase your chosen web host, your web host provider will provide you with the additional information that you will be needing. This include Nameservers or DNS (Domain Name System) which act as your web host's location. This will instruct your new domain name to go towards your DNS. You can do this through your domain provider's administration area.
You can modify your chosen domain name through logging in to your domain name account. By doing this, additional options are brought out. Although wordings may vary from host to host, typically all that is need is to transfer your domain to your web host. Now choose the most relevant option which will allow you to do just that. Your domain name provider would now request for your server's information from you which usually looks like this:
ns1.mywebhost.com
ns2.mywebhost.com
You will then need to provide the nameservers given by your chosen web host into the nameserver text fields on the management page of your domain name. Afterwards, wait for a while until the domain fully integrates to your web host. Process usually takes a day or two to complete, however this completely depend upon your location which can also take just a few minutes.
After a while, your domain name would lead you to a default Welcome page or an empty-looking page which contains all the files from your servers. Once you see either of the mentioned, the installation process for moving blog from WordPress.com to WordPress.org may begin.
PUTTING your WordPress to your Server
Go to WordPress.org and download the latest version of WordPress for your computer. Extract the contents and place the file where it is most convenient for you. Use your preferred FTP client, and login using the information given by your web host. Your files can be stored on your server and your WordPress can be transferred to your preferred location.
A guide on installing WordPress into your server is provided by the WordPress website which can be easily followed. In addition, some hosting companies also offer an easy one click installation for moving blog from WordPress.com to WordPress.org.
TRANSFER of Content
After the installation, an empty web with your newly purchased domain name will be accessed by anyone visiting your site. In this time, you can now add the existing content from your WordPress.com site or blog. Doing this will attract visitors and readers to your website.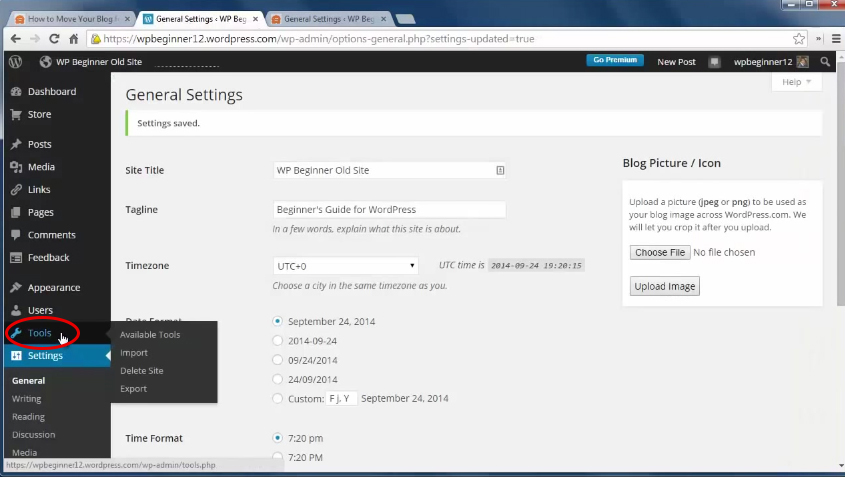 Luckily, you can easily transfer all your contents directly from your WordPress.com dashboard by navigating to Tools => Export. There will be options in which you can choose the particular content you would like to move. This is a great offer but it is wiser to select All Content in moving.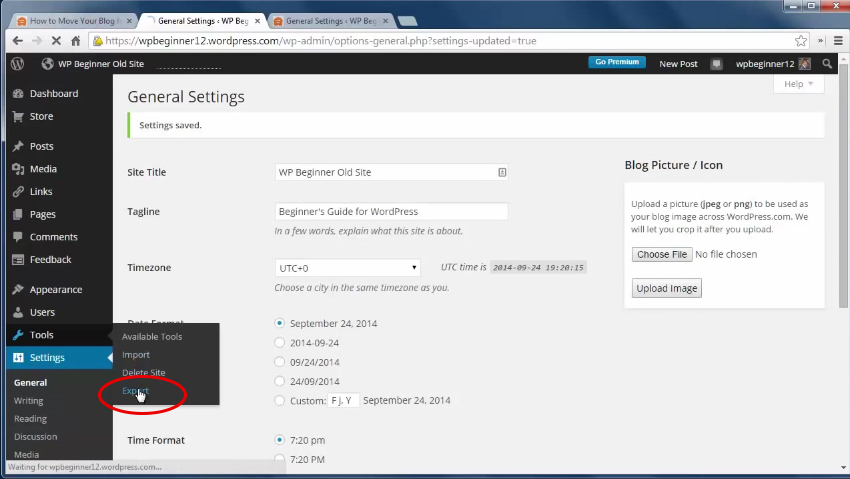 After choosing to move all your contents from your blog, a file will be downloaded to your computer. This file in XML format would contain all your data you will need to Import on to your new self-hosted WordPress website later on.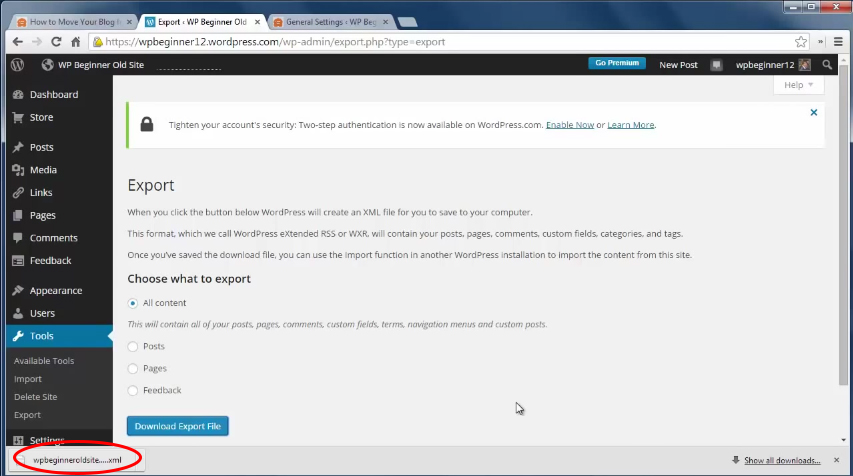 Content IMPORT to your Self-Hosted WordPress Site
Navigate on your WordPress dashboard and select Tools => Import. A few options will then be presented to you to allow your purchased host account to import your posts from WordPress.com. As you're going through the transfer, select the WordPress option and follow the instruction to install the WordPress Importer plugin.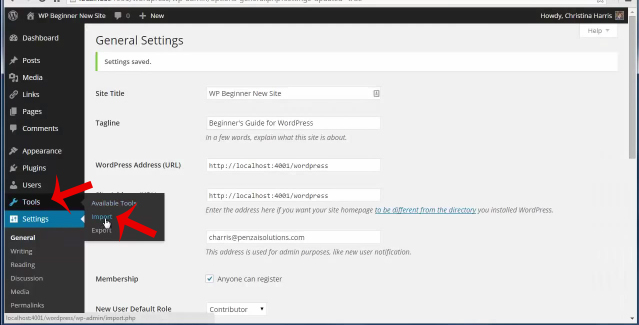 Once installed, you will be asked for the file that contains all your data from your WordPress.com. This is where you will need the generated XML file you've downloaded. Upload and import your data. Once you are satisfied with your selection, Submit your data and wait for WordPress to automatically import your content.
 And then what?
That's it. What remains now is for you to decide and choose a suitable WordPress theme. Installing even a small selection of handy plugins cam help you manage your new WordPress website.  If you encounter problems and issues during your transfer to your new self-host website, then do not hesitate to go to the support forums or pages in regards to moving blog from WordPress.com to WordPress.org in WordPress to get some assistance and help.