It gets frustrating when you a website you are trying to visit takes longer time to load. Now, if you have a website, especially from WordPress, you would definitely want to boost your WordPress website's performance. Having a fast loading page actually improves the user's experience, helps the SEO of your WordPress page and as well as increase your website's page views. In this particular article, we will walk you through most useful tips on how to speed up WordPress site performances.
If you have been searching through the world wide web, you might have already encountered a lot of tips on how to speed up WordPress plugin or how to speed up WordPress load time. Now, this article offers a guide for you to speed up WordPress performance.
How to Speed Up WordPress Performancce
How to speed up WordPress plugin – If you have tried installing cashing plugin to your WordPress site and optimizing the images as well, you will see great improvement with your site's speed performance. However, those are not the only things that you can do to speed up WordPress performance. There are a lot of things that you could also consider as well, things that are not too technical for your type. As follows are some tips on speed up WordPress performance:
Keeping Your WordPress Website Updated

WordPress has been known as an open source project with great maintenance, it is frequently updated. Every updates they do will, of course, offer new features, however it does not just end with that. The updates will also fix bugs and as well as security issues. Even your WordPress plugins and as well as theme might also receive regular updates.
As a site's owner, it is your duty to keep your WordPress theme, plugins, and the entire website updated to the its most recent versions. If you are unable to do so, expect that your website will experience slow and unreliable performance that may lead to low number of visitors. Aside from that, your website will also be vulnerable to possible security threats as well.
Avoid Uploading Videos directly to WordPress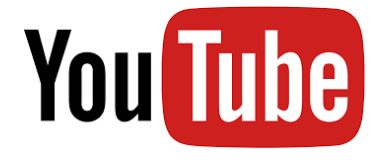 Rather than uploading your videos directly to your WordPress page, you should use video hosting services instead such as YouTube, DailyMotion, Vimeo and such.
If you host videos into your own website, it will definitely cost you bandwidth. Expect an overage fees from your web hosting provider. Not just that, they might also shut down your website altogether, though your plan might have been included with "unlimited" bandwidth.
Aside from those mentioned, there is a high probability that the videos will increase your backup size as well. This makes it difficult for you to be able to restore WordPress from the backup.
You do not have to upload videos directly to WordPress as it already has a built-in video embed feature. You can just copy and paste the video's URL from the video hosting service website that you have upload your video from into your post and it will automatically embed.
Use Excerpts on Archives and Homepage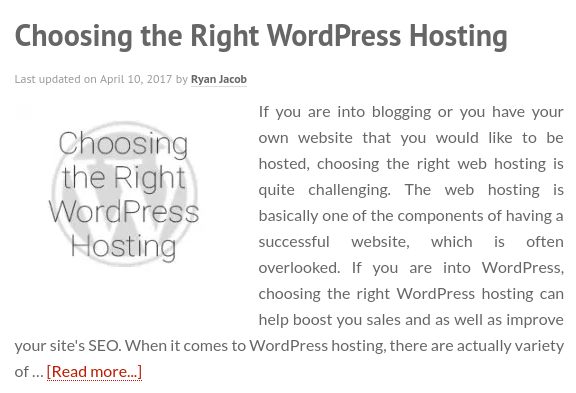 In WordPress, it displays the whole content of every article on your archives and homepage as well by default. This will actually slow down the performance of your website especially with your categories, tags, archive, and homepage pages.
Aside from that disadvantage, the users also tend to avoid visiting the actual article which reduces the page views and as well as the time that your user spends spend on your website.
If you want to avoid this case from happening, you should set up your website to display the excerpts instead of the actual full content. This will speed up WordPress load time of your website's archive pages.
You can actually do this by going to the Setting > Reading. After doing so, select or tick the Summary under the "For each article in a feed, show:".
Use a Great Slider Plugin
Sliders are another common web design element that can make your website slow.
Even if your images are all optimized as described above, a poorly coded slider plugin will mean all your work is wasted.
Here's how it compares to other popular slider plugins.
| Slider Plugin | Page Load time | Requests | Page size |
| --- | --- | --- | --- |
| Soliloquy | 1.34 secs | 26 | 945 KB |
| Nivo Slider | 2.12 secs | 29 | 1 MB |
| Meteor | 2.32 secs | 27 | 1.2 MB |
| Revolution Slider | 2.25 secs | 29 | 1 MB |
| LayerSlider | 2.12 secs | 30 | 975 KB |
Use a Minimal-Designed Theme
When selecting a WordPress theme for your website, it's important to pay special attention to speed optimization. Some beautiful and impressive-looking themes are actually poorly coded and can slow your site way down.
Speed up WordPress plugin – It's usually better to go with a simpler theme and use quality plugins to get the features you need, than to choose a theme that's bloated with complex layouts, flashy animations, and other unnecessary features.
Premium WordPress theme shops like StudioPress, Themify, and Array Themes offer themes that are well coded and optimized for speed. You can also check out our article on selecting the perfect WordPress theme for advice on what to look for.
Before you activate your new theme, see our guide on how to properly switch your WordPress theme for a smooth transition.
Use a Great Gallery Plugin
If you have a photography website or a portfolio, then you'll probably want to use an image gallery plugin to display your photos.
It's really important that you use a WordPress gallery plugin that is good for speeding up WordPress performance.
We recommend using Envira Gallery, which is the best WordPress gallery plugin in the market. It allows you to create beautiful image galleries that are lightning fast to load.
We tested its speed compared to a couple of other popular gallery plugins, and found that Envira Galley is almost twice as fast:
| | | | |
| --- | --- | --- | --- |
| Gallery Plugin | Page Load time | Requests | Page size |
| Envira Gallery | 1.08 secs | 24 | 1MB |
| Foo Gallery | 1.89 secs | 23 | 357.1KB |
| NextGEN | 1.88 secs | 33 | 518KB |
Final Thoughts:  How to Speed Up WordPress
That's it! To wrap it all, those tips are really a great help if you want to improve the speed performance of your WordPress website. Now, aside from those mentioned tips, you should also consider the WordPress hosting provider. It may not have an obvious effect on your side, but choosing right WordPress hosting provider with the best features will help boost up your website as well especially they include optimization for your website. Our most recommended web hosts when it comes to WordPress hosting are as follows. Click your choosen web hosts to get huge discount!
Learn more about WordPress blogging from us!