Expanding website requires a good DNS hosting provider. And sometimes you just can't choose what's best for your pocket and your website. So we've gathered a list of DNS hosting contenders that could you could be using afterwards! But first let's start with the basics: what is DNS? DNS or Domain Name System is decentralized naming system for computers, services, or other resources connected to the Internet or a private network. DNS hosting service runs through physical servers to find IPs of the website you wish to browse. In simpler terms, it's like the phone operator of the Internet.
Starting out with DNS Hosting
When deciding about speed, a lot depends on how geographically close you are to the given DNS server. When you're deciding how you want to host your DNS, you need to be sure you understand the differences between the different kinds of hosts. Your decision could either keep your site online 100% of the time at a low cost, or knock you offline and cost you thousands in maintenance and cleanup. DNS is the end-all-be-all of your site's web presence. Without it, no one would be able to access your content. Dedicated DNS hosting providers tend to have faster and more reliable infrastructure, designed from the ground-up for hosting DNS query traffic and nothing else.
Reasons In Upgrading DNS Hosting Provider
Better Security Features
 Faster Speed
Performance Improvements
Public FREE DNS Hosting Providers
#1 – Cloudfare's 1.1.1.1

DNS Server 1: 1.1.1.1
Query Speed: 14.8 ms
Uptime: 100%
Your internet service provider gives your router a default DNS resolver, which in turn tells your system which web servers to connect to in order to load a website. Cloudflare says its 1.1.1.1 DNS resolver is faster than the one your ISP gave you, though.
Specifically, Cloudflare claims its resolver will take 14.8 milliseconds to answer a DNS query, which according to Cloudflare beats the 70-millisecond average among ISPs and the 34.73-millisecond response time from Google's public DNS services. Cloudflare claims its speed advantage comes from the power of its more-than-1,000 servers around the world. (Henry T. Casey, April 12, 2018)
For tutorial, visit here.
#2 – Open DNS/Umbrella DNS
DNS Server 1: 208.67.222.222
DNS Server 2: 208.67.220.220
Query Speed: 21 ms
Uptime: 100%
A free DNS resolver by OpenDNS (208.67.222.222 208.67.220.220). It has a query speed of 21 ms and 100% uptime.
For tutorial, visit here.
#3 – Google DNS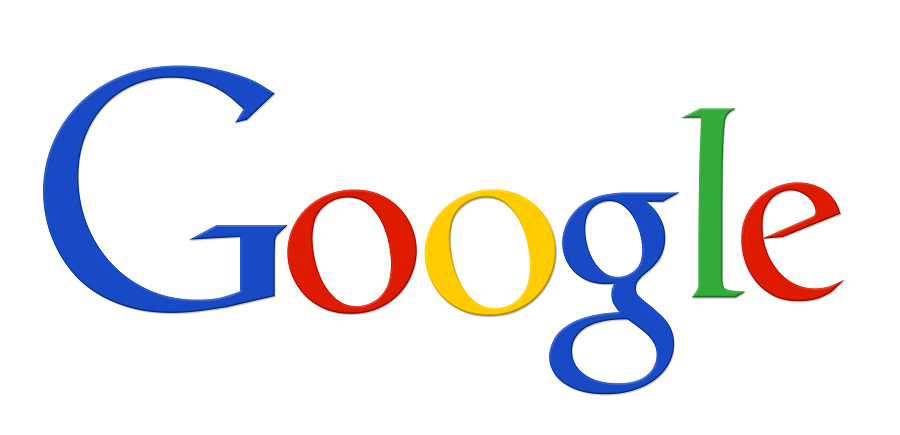 DNS Server 1: 8.8.8.8
DNS Server 2:  8.8.4.4
Query Speed: 35 ms
Uptime: 100%
A free DNS resolver by Google (8.8.8.8 8.8.4.4). This is a common DNS service provider with a speed of 35 ms and 100% uptime.
For tutorial, visit here.
#4 – Quad9
DNS Server: 9.9.9.9
Query Speed: 34 ms
Uptime: 100%
Quad9 is one of fastest DNS resolution systems around.
For tutorial, click here.
#5 – NeuStar
DNS Server 1: 156.154.70.5
DNS Server 2: 156.154.71.5
Query Speed: 46 ms
Uptime: 100%
For tutorial, refer to this guide.
#6 – Norton DNS
DNS Server 1: 199.85.126.10
DNS Server 2: 199.85.127.10
Query Speed: 46 ms
Uptime: 100%
For tutorial, click here.
#7 – Safe DNS
DNS Server 1: 195.46.39.39
DNS Server 2: 195.46.39.40
Query Speed: 49 ms
Uptime: 100%
For tutorial, go here.
Premium DNS Providers
CloudFlare DNS Server
Query Speed:  11.12 ms
Uptime: 100%
Cloudflare is one of the most renowned DNS hosting provider around the world. Cloudflare DNS provider boasts on speed and security. Average query speed according to www.dnsperf.com is 11.12 ms and  has 100% uptime. Cloudflare offers free authoritative Domain Name System (DNS) service for all clients which are powered by an anycast network. According to W3Cook Cloudflare's DNS service currently powers over 35% of managed DNS domains. SolveDNS have found Cloudflare to consistently have one of the fastest DNS lookup speeds worldwide, with a reported lookup speed of 8.66ms in April 2016. Services include CDN, DNS, Dynamic DNS, and some proprietary capabilities built on top of those services, including automated security and optimization. Includes a free starter plan.
PROS:
Offers free SSL certificates
Free Starter Plan
Firewall against Comment and Registration Spam
CONS:
No Malware Scanning Service
No Malware Removal Guarantee
For the tutorial, visit here.
WordPress DNS Server
Query Speed: 19 ms
Uptime: 100%
WordPress has been around the internet for a long time now. And they are also one of the most popular choice in the field of web hosting. DNS offered to all paid plans of WordPress including VIP hosting offered by Automattic and has  query speed of 19 ms and 100% uptime.
PROS:
Free Account Registration
Instant Blog Promotion
CONS:
Not Actually "Free"
WordPress can shut down your blog as they have the rights to do it
For the tutorial, visit here.
Digital Ocean DNS Server
Query Speed: 15.93 ms
Uptime: 100%
Free DNS hosting offered to all DigitalOcean clients. Digital Ocean offers 15.93 ms and 100% uptime. It is not quite ideal in Asia as this has lower query speed compared to the other major competitors.
PROS:
Solid-State Drives (SSD)
DNS Management
Private Networking
99.99% Uptime SLA
CONS:
Not Suitable for Running a Website or Application in Production

No CPanel
For tutorial, visit here.
In manually changing your DNS server, please refer on this guide.
Summary
Here we listed down our top picks of FREE and Premium DNS Hosting Providers with each of their own varying features. Choosing the best DNS for you must be done to improve speed and security of your website. I would totally recommend you, Cloudflare, among our list. Ranked and preferred by many users, Cloudflare might just be the best for you.
Having thoughts about this topic? Get in touch with me in the Comments section below.