This is a step-by-step guide on how to transfer WordPress domain to BlueHost. In your web-based profession, whether it is full-time or part-time, you will have to change your web-hosting provider for a variety of reasons. Sometimes, the reason may be a requirement of additional features or bad experience with the current hosting solution. For instance, lately, we have seen many of bloggers & internet marketers, in particular, newbies of this field, moving from other web hosting solutions to Bluehost hosting services, because of some features as free domain, simple User Interface, affordable pricing plans etc. So, technically, you are reading this to know how to transfer domain to Bluehost. We are glad to help you migrate wordpress site.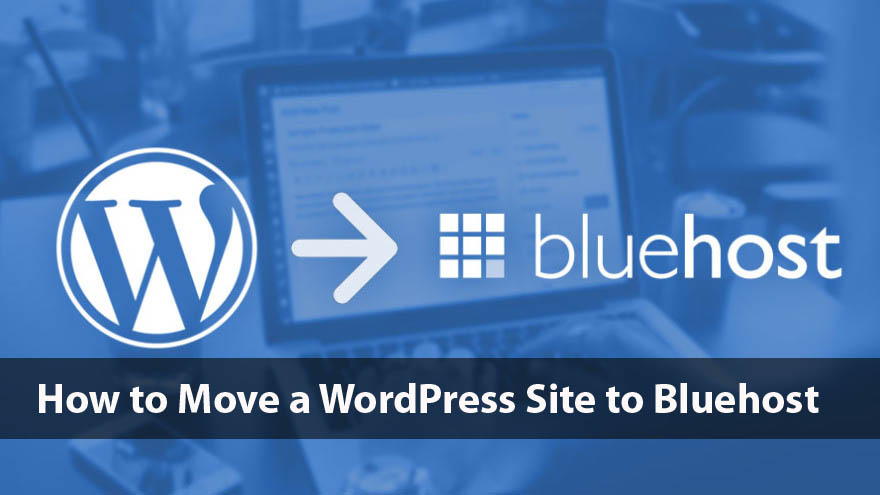 When you have changed your web host, it becomes necessary to move your complete website to the new Bluehost web server. On contrary to HTML websites – where it needs you to copy all those files to new web server, moving a WordPress site or blog completely to the new server may seem a tiresome task, when you have no previous experience in doing so. Despite that simplicity, shifting site or blog from another web host to Bluehost will be quite easy while you are using this tutorial. Here, we will elucidate that process of moving your WordPress site from other web hosting service to Bluehost in a systematic. While you follow this tutorial, you can accomplish that task of site transfer without facing downtime at all. So, here's our 7 simple steps on how to transfer wordpress domain to Bluehost
Guide on How to Transfer WordPress Domain to Bluehost
Note: Bluehost hosting is using a customized version of cPanel as its control panel. However, your previous provider may be offering another platform to manage server. So, there are chances that the process may vary at least in some sections. Follow the guide on how to transfer wordpress domain to Bluehost below.
#1 Copying All Your Files to New Web Server
Just as we do in the case of HTML-based websites, we have to transfer your files to Bluehost web server that you did bought for additional features. In order to avoid downtime, you have to keep all those files until the new web server is active. Make sure you follow steps given below strictly. Here is the first step to migrate wordpress site.
You have to use some FTP (File Transfer Protocol) Clients, such as FileZilla or Cyberduck, to copy files into the new server. Open your favourite FTP Client and connect to your source hosting account, using credentials.
You will be able to see different folders now. However, you have to find folders consisting of WordPress files of your site/blog. Most probably, you can find those in public_html folder.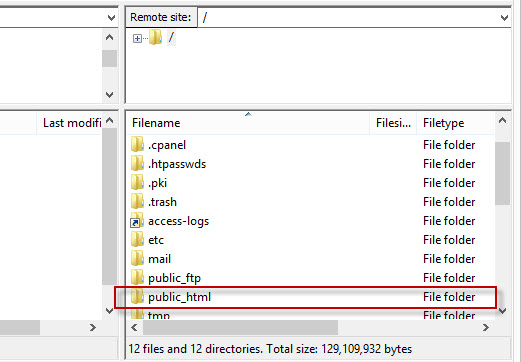 Now, download all those folders as well as subfolders to your PC. If your blog has many media files, this may take a while. Or you can simply login to your CPanel –> go to file manager –> compress and download the whole public_html folder to your PC and extract it.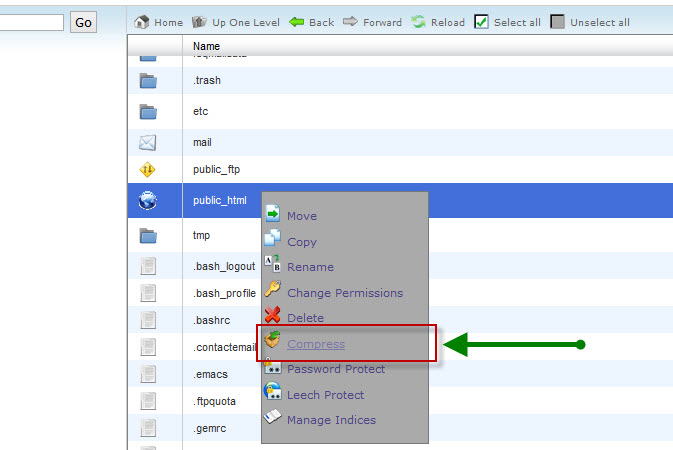 Disconnect from this hosting account, and connect to the Bluehost server using given credentials (You will be able to find those from welcome mail of Bluehost)
Now, upload all those downloaded files into public_html folder of new web server.
#2 Exporting WordPress Databases
Now you have to export main database of your WordPress site or blog to ensure that everything will be okay. Follow steps we have given below to accomplish this task.
From file manager of hosting account, find 'wp-config.php', in which you can find database name, username and password. Keep the database in your memory or somewhere else.
Now, you have to access phpMyAdmin from control panel. In sidebar of phpMyAdmin, you can see complete list of available databases. From the list, select the database, which is corresponding your WordPress site.
Soon, you will be able a list of tables in selected database. From tab-based menu above that list, click Export button, whereupon you will get a .sql file.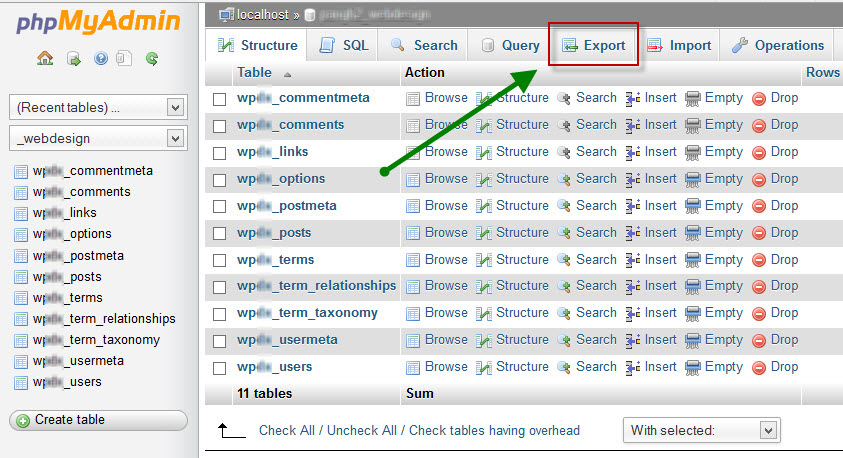 Keep this file safe in your PC
#3 Creating New Database in Bluehost Account
After logging into cPanel of Bluehost, go to 'Databases' section of account.
In the section named 'Create New Database', provide name for the new database; it'd be great if the name is usable for identifying WordPress site.
In the below section, called 'Add New Users', provide username and password to create new database user.
Add this user to the database you have created earlier. Note to give all privileges to the user while assigning.
Keep username, password and database name with you for further use.
#4 Importing Database from previous Hosting Account
Using the .sql file you have exported from previous hosting account, you have to import all the tables into your new server. Follow these steps strictly.
Access phpMyAdmin dashboard, and select the newly created dashboard from sidebar.
Click on 'Import' button and use the .sql export file to import all your WordPress tables.
Well, that is it; you have imported all of required WordPress database tables.
#5 Updating 'wp-config.php'
Now, since you have created a new database and username in Bluehost hosting account, you have to update the wp-config.php you have copied from previous web server.
Access to your file manager and open 'wp-config.php'
You have to replace database name, database username and database password to move on.
#6 The Extra Step – Permalinks
Log into your WordPress dashboard
Go to Settings –> Permalinks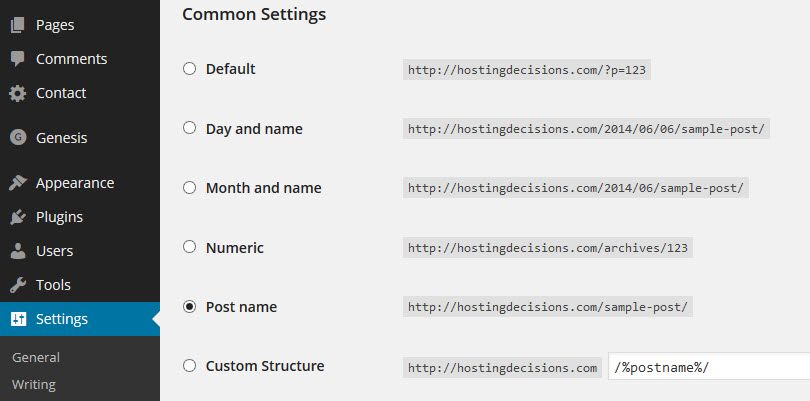 Nothing special, but just click on 'Save Settings'
#7 Final Step – Change Nameservers
Well, have you followed all steps mentioned above so far? If so, you can go to your domain registrar platform and do change nameservers to ns1.bluehost.com and ns2.bluehost.com. According to domain registrar, it may take some minutes or hours to redirect your domain name to Bluehost servers. When nameserver has been changed, your site will run perfectly on powerful servers of Bluehost hosting services. So, that's just simple steps to transfer domain to Bluehost.
Final Thoughts: Transfer WordPress Domain to BlueHost/ Transfer Domain to Bluehost
In case you are installing new WordPress on Bluehost check our step by step guide about installation of WordPress on Bluehost hosting.
Congratulations, folks! You have successfully migrate WordPress site from your previous web server to Bluehost, without facing downtime. If you have any thoughts about how to transfer wordpress domain to Bluehost, feel free to drop your comment. Or maybe you have any doubts or issues? We are ready to help you through comments.