Here you will find various types of web hosting services that you must be aware of to take full fledge benefit of the packages they offer. Web hosting is the foundation base for launching a website on the World Wide Web and so is the web host company. The web hosts have an integration of all the types of Hosting Services and ease provision of various kinds of hosting plans. By easing provision, I mean, the various types of hosting is they offer based on the client's requirements.
By opting for web hosting services, the user gets disk space on a web server to host his site. Plus, the basic necessary resources such as uptime, bandwidth, control panel, support, domains, ads, coupons, etc. Every Web Developer must be precisely resolute about the needs of his/her website so that it can sustain successfully. You need not worry even if it is a small scale personal blog. There is an availability of a wide range of hosting plans for all kinds of demands by different users.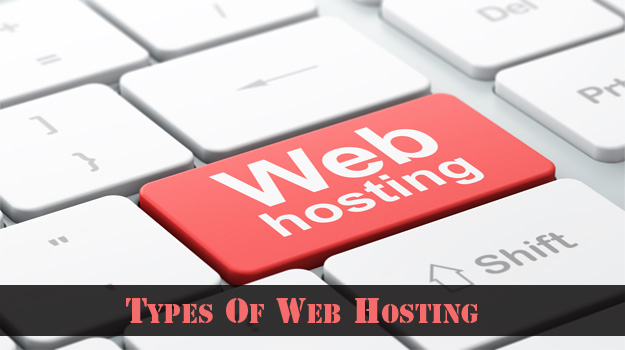 However, apart from the three basic web hosting services commonly famous to all (Shared, VPS, and Dedicated hosting), there also exist few others that take the web hosting market to another level. Let us primarily look at the fundamental web hosting that almost all the hosting companies provide.
#1 Shared Hosting
Shared Hosting is the favorite and commonly used hosting plan, especially for the personal and small-scale websites. The main reason behind this is the availability of necessary resources at affordable rates. Here, the administrative power and control minimize since a single web server is shared by many users and so is the resources they provide. All the features such as the RAM, disk space, Web mail servers, MySQL storage servers (database support) and so on are shared by the clients. Thus, this option may not be useful for sites with high traffic and heavy data. Another downside is the security issues it falls short off!
Benefits of Shared Web Hosting
Cheap Hosting Plans
Reliable Features
The host looks after Technical Maintenance
#2 Virtual Private Server (VPS) Hosting
By the name itself, one can get an idea of this hosting being private and has high security. Hence, it is somewhat expensive and definitely, the cost is worth it since you have the power to control the system configuration and installations. Basically, it is a dedicated virtual machine allotted to the client in a shared hosting environment i.e. it shares the available resources without affecting other private servers. Briefly, it is a combination of both dedicated and shared hosting in a more secure and accessible manner.
The benefits of VPS Web Hosting are
Dedicated Hosting Resources
Controlled Configuration
Privacy and Security
#3 Dedicated Hosting
This one's the most expensive yet trustworthy hosting service plan. The word 'Dedicated' here means the entire server is dedicated to the client's website. Then be it a single website or number of such, all the resources available are completely allotted to a single developer. It is best suitable for commercial websites with regular heavy traffic. The Dedicated Hosting is a way more managed hosting. Also, the client has control over both the Operating System and Hardware of the services provided.
Read: Virtual Private Servers (VPS) Vs Dedicated Servers Hosting
Benefits of Dedicated Web Hosting are
Flexibility and Customization Freedom
Highly Secured
Plenty of available resources
Efficient Performance
#4 Semi-Dedicated Hosting
Very few Web Masters are aware of this kind of hosting. It particularly serves those websites that have grown so extensive that they cannot be managed by the shared servers. You can better consider it the state of a site that is lying in between shared and dedicated hosting! There exists just a considerable amount of semi-dedicated host providers such as Bluehost, HostGator, etc.
Interestingly, at some point, it depends on the host company as to what kind of package they provide you under the name of the Semi-dedicated plan. It can be either a VPS or Shared hosting with some additional amount of resources and facilities provided in order to let your site perform better. It is considered more reliable than the shared server as MySQL and E-Mail bases run on different servers thus deducting the load on the site. Note that neither too many customers share the server nor the server is completely allotted to a single customer.
Benefits of Semi-Dedicated Web Hosting
Affordable
Increased resources than Shared
High Sustenance and Easy Upgradation
#5 Reseller Hosting
This type of hosting is most probably handled and worked out as a business deal, especially by the newbie in Hosting Market. The reseller, one who holds the reseller hosting account, acts as a hosting provider. The account holder rents out part of his owned disk space and bandwidth to other customers thus providing them hosting services. This comes out to be a profitable deal to the reseller as he purchases wholesale hosting services and then sells some resource parts to other needy customers. The severe drawback of this service is the technical and customer care support. The reseller may not guarantee complete support to its clients in any manner.
Benefits of Reseller Web Hosting
Cheap Packages and Less Expenses
No Maintenance Burden
Provision of Resources as per the requirement
#6 Cloud Hosting
We all know that the Cloud computing technology is on high rise. With the hosting services being managed by the virtual servers on cloud networks of computers. It is claimed that in near future the entire hosting industry may turn into Cloud Hosting. The basic idea behind this hosting is that the resources are spread across separate servers so that hosting services are best offered in every aspect. The main concern is about the privacy of the sites' data. However, the fundamental theory of cloud hosting focuses on Pay for what you use i.e. you need not to spend extra rentals for the resources you are no longer in need of!
Benefits of Cloud Web Hosting
Least Downtime Risk
Follows Divide and Rule Concept
High Scalability and Reliability
More Freedom and Power
#7 Collocation Hosting
Paying for hosting services that some other web servers provide rather than owning one is what we call collocated hosting. The server is connected to data center from where the data transfer takes place and the cost is estimated. The client has full authority to manage the entire working of the server along with the problem fixation.
Benefits of Cloud Web Hosting
Complete Control over both Hardware and Software
Cost Efficient

#8 Free Web Hosting
Now this one's interesting stuff to go through, but on the other side, it is less preferred by the web developers. The reason is straightforward: Low security, numerous apps, and banner displays, no strong technical support and inclusion of host name in the domain name. Yes, it's true that nothing is for free of cost in this world. For hosting your website under the category of free web hosting. You will have to pay the amount in some other term like by displaying the host banners and ads on your web pages. It is recommendable that you should avoid free hosting if you are really serious about your website. WordPress is the most popular among all.
Benefits of Free Web Hosting
Free of Cost
User-friendly Host
Best for the Beginners
Final Thoughts: Types of Web Hosting
The hosting types are not only finite to these things we discuss above. File Hosting, Video Hosting, Internet Forum Hosting, Image Hosting, Internet Service Provider (ISP) Hosting, Email Hosting, Self-Service Hosting, and many such fall under the different kinds of web hosting services. At the end of the day, it's the decision of the Web Master that should be taken on the basis of site requirements, as to which web hosting to go for!