There are a number of factors that are claimed to be tough and non-understandable in the world of technology. Web hosting, one of basic necessities of a functioning website, is such a thing. However, just as other things, web hosting is not also that tough, and every internet user, who is knowledgeable enough to use a computer and internet, will be able to know, how web hosting works, how to host a website, and some other basics about web hosting.
It is possible to find millions of tutorials on web regarding web hosting basics, most users find difficulty in grabbing an effective guide to learn about web hosting. However, you can stop your searches, as you have reached here! Here, in this post, I will tell you more about basics of web hosting. And, shall I start from basics?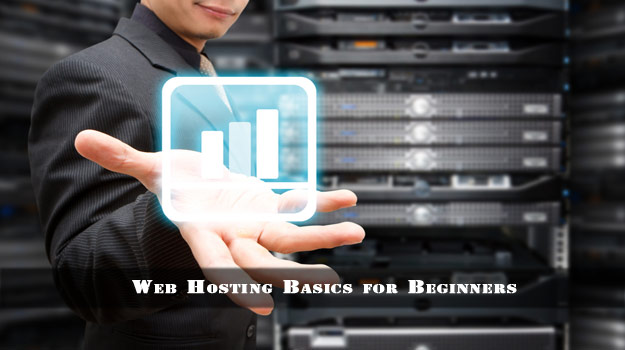 How does a Web Server Work
Before you move on to basics of web hosting as well as its classifications, you should know, how web servers work in order to bring you functioning websites and blogs. For easiness of understanding, we have to split a website into two parts – web server and domain name –, and these two parts are interlinked. Simply, web server is a computer that is always connected to internet. In that computer, you can store files of your website or blog, particularly in public html folder.
Now, one domain name resembles address of a house, and this address helps others to find your site/blog without having to enter that numerical Internet Protocol address. Whenever an internet user enters the domain name in his URL box, the request will be forwarded to DNS server and further to main page of your server. In seconds, your site/blog will be visible to user or users at the other end.
Despite the fact that every computer, including the one you have with you, can be used to host website, there are an extremely huge amount of restrictions. For instance, a web server should always be connected to internet, power as well in a suitable environment. Obviously, these are not possible with a typical computer. This is why we will have to approach web-hosting providers when it comes to hosting websites. There are some classifications in world of web servers, and each category of web server suit particular purposes. Now, we will have a look on different categories of web hosting.
Recommended Reading: 10 Best Web Hosting Companies
Different Sorts of Web Hosting
#1 Shared Web Hosting
Shared web hosting, more often than not referred to as web hosting, is the basic form of web hosting. When it does come to shared hosting, one web server is shared to a number of users. It means that a server will have hundreds or thousands of websites, from different users, hosted in it. A typical shared hosting server is capable of handling traffic of mediocre amount, and it is the most suitable hosting plan for newbies. Affordability, reliability, easiness of UI, and some of other features make shared web hosting the deal for everyone, who likes to publish a website or blog.
Read: How Shared Hosting can Affect Website Ranking in Search Engines
#2 Dedicated Server
As opposed to shared hosting, dedicated server is the hosting category. In which a user can lease an entire server for hosting his or her websites, blogs or heavy web applications. You can read more about dedicated servers/hosting in this article. When I say heavy, I do really mean it! This type of dedicated servers is only for those who expect heavy workload and such a HUGE amount of traffic every day.
#3 Virtual Private Servers, or more commonly, VPSs
VPS stands in between dedicated servers and shared web-hosting services, when we consider performance. VPSs are not that customizable as dedicated servers. But it is more powerful than shared hosting, as the former gives a dedicated feel to the user.
Read: Virtual Private Servers (VPS) Vs Dedicated Servers Hosting
I think, now, you have a clearer idea about basics of web hosting! Do you have any doubts on what I have said? Shoot your comments below.