Hello guys, we're back again with our web host reviews! So today, we will be reviewing a very awesome and high-rated web host WP Engine. So this web host is solely focused on WordPress, which could be a bad or a good thing, but to their side, it's a good thing because they focus on their niche, which is WordPress, and they can cater on their field of expertise. And it is a dedicated-type of web host which means it has superior performance compared with shared hosting. So before starting, let me just first state a short history of WP Engine:
WP Engine was founded in 2010, located at Austin, Texas, and they currently employ around 100 people. It was founded by Jason Cohen who is a WordPress expert, so I think that's a really good idea to have a web host on which he can easily offer his expertise on the said field.
With that being said, let's get right over to the PROS and CONS in using WP Engine.
PROS-CONS AND UNIQUE FEATURES OF WP ENGINE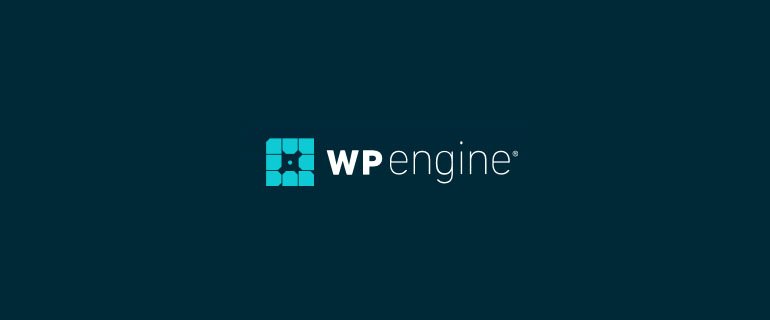 PROS
Performance
Their web host performance is top-notch. I think it is the best that you can find amongst any other WordPress hosts out there.
Security
When I've read the reviews of legit customers of WP Engine, they have none or little security issues with their web hosts, so I think that's a good call that you can comfortably let your hair down when using WP Engine.
Free SSLs
They offer free SSL for your websites. It is really easy and you can do it yourself.
Free CDN
This feature is available to all their plans except their most basic one. CDN improves your performance even better. Having free CDN is a really cool thing, and you are getting yourself a great bargain. CDNs cost around $20 a month and having it for free could save a lot of money and time as this can be easily installed with a plugin.
Daily Backups
They perform automatic backups every single day and they keep the last 30 days' worth of backups. They also allow you to manually backup whenever you wanted.
Transfer site to a Client
Another feature you need to get is this one. You can create a website free-of-charge and when it's done you can pass it to a client so that the client will handle all of the bills and payments.
Staging Sites
Every live site has their own staging sites that you can publish when you are done editing.
CONS
Expensive Pricing
Compared to Shared hosting, WP Engine's pricing is 3-4 times more expensive. But with that, you can get superior performance from a superior web host provider. This could be overwhelming for starters, especially when you only get small traffic on your sites.
Overage Charges
Related on pricing, WP Engine charges you based on visits to your sites, unlike the traditional fixed monthly payment. This could cause an overage charge when you get a lot of visits and is way up above your plan limit.
UNIQUE FEATURES
A few unique features that you would not find from other web hosts are the following:
Transferable Installs
Transferable installs mean that you can create a website for free and you can pass that site over to your client when it is ready to go live and that client will handle all the expenses and payments for the website you have created.
Backup Staging Sites
In addition to backing up your live sites, WP Engine also allows their users to back up their staging sites so whenever needed, a backup is always ready.
Organized Workspaces
What that means is that WP Engine allows you to put different websites into folders so you can organize your workspace. WP Engine also allows you add labels in addition to these folders.
CDNs
So in WP Engine, they offer free CDNs so you can boost your websites' performances, but this is only applicable to plans except their most basic one. So if you want to avail this great stuff, you probably have to pay much more lot compared to having a shared hosting. But if you do the math, you're actually getting a bargain- like I have said, in average CDNs can cost around $20 a month and getting CDNs for free is a great boost especially for small websites.
Security
WP Engine brings top-notch security and entry-pass requirements to not only block hackers, but against DDoS attacks, malware, and other unwanted intruders. WP Engine experts use thousands of plugins that are compatible with their platform and test them out from viruses and malware– so you can feel safe using their plugins 100% safe and secured.
Pricing
Of course, there will be no web host review done without discussing its pricing. So pricing in WP Engine could throw you off the seat a little, unlike shared and cloud hosting, dedicated hosting from WP Engine is a bit pricey. Especially for a starter, so what I can recommend is that for beginners and small website owners, I discourage you to use WP Engine as because it's terrible in general or something but because you could save off a lot with shared hosting unless your website would inflate thousands of visitors all at once.
In short, WP Engine is not cheap. 
Their basic plan starts at $35/mo. so that's a lot of money for only 25 thousands visits a month. They also have a bandwidth of 50GB, CDNs and SSL included and Migrations free.
Growth Plan starts at a whooping $115/mo. with a lot of power and amazing features.
Their $290 Scale Plan extends their powerful features, with lots of tools and advantages to use at your disposal.
Conclusion
So we have just discussed WP Engine amazing PROs and CONs, with cool features not available from other web hosting providers. So WP Engine is used for WordPress users, with its not-so-cheap pricing and totally different features. If you ask me, I would prefer using shared hosting or cloud hosting with a cheaper price, unless I don't want to miss out these features only available in WP Engine.